Reflections and Advice:
1.) What do you think makes your school unique relative to other boarding schools?
As a recent Williston Northampton school graduate I can discuss many aspects of the school, like its emphasis on promoting intellectual curiosity and leadership. I believe the most impressive characteristic of Williston is the school's ability to produces well-rounded students. However, I found that the school was very unique relative to other boarding schools in its faculty it employs and its respect for individuality.The faculty members that instruct at Williston are very competent. One of the things I am most impressed about is the seasoned faculty. Almost all faculty have professional experiences in the real life field they instruct. For instance, when I attended Williston they employed a photography instructor that was a prominent New York City based photographer and a playwriting and English teacher that had published plays and a novel, respectively.The school is relatively liberal and very organic. If you are looking for the proverbial fancy, aggressively formal boarding school like an Andover, Choate, or Deerfield, this is not that type of school. Do not get Williston misconstrued, its own entity that promotes intellectual drive and creative dexterity amongst other things. It may not have a whopping endowment or prestigious name, but in no way do the absence of those things hinder students from matriculating to a wide range of colleges (including Ivy League, liberal arts as well as trade schools). Williston focuses on, so to speak, individuality; the student finding his or her own field of interest and forte.I have given you a little taste of the Williston Northampton School in my comments that follow. However, as the saying goes, the proof is in the pudding. Try and take a tour of the campus and chat with teachers and students to get first hand insight of life at the school.
2.) What was the best thing that happened to you in boarding school?
My time at Williston was priceless. It helped me identify myself and discover my passion. I have obtained, what I can only presume to be at this point, lifelong friends. At least once a month, I check in with each of my close Williston friends like I used to do each afternoon after classes on the quad.The leadership opportunities that I took advantage of at Williston undoubtedly helped me to be assertive, confident, and charismatic. As a freshman in college I was able to create a new club and make it a prevalent force on campus. Little things like this are what make a prep school experience worthwhile.I was not particularly emotion upon my departure from the school. The only thought I have about that is, I was prepared to leave. I am not saying Williston was a burden I was relieved to move on from. I had a feeling of fulfillment and eagerness to plunge into college and soak up a new stage of life.
3.) What might you have done differently during your boarding school experience?
I would like to take this opportunity to address some facets of life at Williston that is essential to know when making a definitive choice in a school. These topics do not have an allotted section in this forum but I think you should now these couple things:College Counseling The faculty that make up the college counseling staff at Williston are phenomenal. Most of them have worked in college admissions to some extent. Therefore, they are competent counselors and know exactly what a college is looking for. The program introduces students to the college process starting Junior year and requires monthly visits to check in on their progress and makes sure they are doing what they have to do (arranging tours, scheduling standardized testing, filling out applications, sending in required material, and meeting deadlines). I do not have any complaints whatsoever about this component of Williston. The college counseling there is great. The program even organizes SAT tutoring.Sexual Orientation (Gay and Lesbian Tolerance) This may be a nuance to some people but for others it is an essential part of finding out the community they will be joining. I am pleased to say that Williston is a community that observes gay and lesbian orientations. The school goes a long way to make everyone feel comfortable no matter what orientation they are. They sponsor diversity in every single way. The school employs gay and lesbian teachers and supports the Gay-Straight alliance firmly. A few of my friends at Williston were gay or lesbian and they felt relatively comfortable about the communities' views on the subject.Diversity If there were one thing I would like to improve at boarding schools, in general, is the amount of diversity. I do not think that prep schools are as diverse as they can be. With that said, Williston has a mixture of ethnicities represented (just not a whole lot of them those students in number). I myself was a minority and I enjoyed seeing other minorities around campus. However, coming from an urban setting there was a dramatic contrast in the portions of ethnic representation in relation to my home city. Also, I wish the school would employ more colored faculty. As a student of color, I would have embraced an increase in the number of colored faculty. It would have been neat to have teachers I could relate to a little more and, quite frankly, who look like me.
4.) What did you like most about your school?
Williston is not the most 'prestigious' school, doesn't have a campus full of state-of-the-art facilities, and they don't have tons of notable alumni that they use as bait to lure prospective students in, but it is as good a school as any other out there.
5.) Do you have any final words of wisdom for visiting or incoming students to your school?
I know it is hard to take any of these comments as tangible advice, but for one moment imagine that these are more than some words written on a webpage. If you don't take anything away from this review, at least soak these few things up:1.) Acknowledge the 'Vibe' When you are visiting the outrageous amount of prep schools that your parents make you go to see, be open-minded and ask yourself questions like these: Can I be here? Are these the sort of kids I want to spend the next four years with? Is (x amount) students too few or too many? Etc… 2.) Shadow a Student for a Day The best thing I did when looking at prep schools was a shadow student. I was free from the reigns of my parents, I got to see "real" students, and most importantly I was able to ask the questions that I was really interested in asking.3.) Choose the Best School for You: Someone once told me: "Every school reads Hamlet, The Great Gatsby, and The Catcher in the Rye. Every school teaches invisible numbers, parabolas, possessive pronouns, subject verb agreement, friction and the periodic table. But, a student needs to find the academic environment that makes THEM tick and push the envelope."Have fun and choose the best school for you. Choose with your heart. Make a decision based on your 'fit' and not the name, family legacy, or your parents' inclination. You are going to be attending the school, not your parents.4.) Take Williston At Face Value You may think I am asking for too much but I implore you to believe the campus, teachers and students. My biggest surprise about my secondary school process was how accurate my tour was at Williston. The faculty are truly as nice as they seem, the students are actually down-to-earth and the vibe you get is a genuine one. These things were not the case for some schools I visited but I can assure you Williston was every bit of the tour.5.) My Thoughts on Considering the Williston Northampton School The Williston Northampton School is an exceptional institution for higher learning. If you put in the effort you can get a lot out of Williston. I loved every moment on that beautiful campus in the midst of Easthampton, Massachusetts. The warm memories, priceless friendships, and invaluable lessons in my three years at that school will stick with me forever. I'm extremely proud to call it my alma mater. I took my time and voluntarily wrote this thoughtful review to try and convince prospective boarding school students to, at least, visit Williston's campus. Prior to my physical visit to Williston, it was not high on my list of schools. After my visit, it was without a doubt my first choice. You might not have the same experience that I had, but you never know. A good thing about the secondary school process is that the tours are free! So check out as many schools as you can and find your "fit".Most students can thrive at Williston and reach their max potential if they put in the effort. Remember, if you do not choose a school that 'fits' you or if you don't put in the proper effor
Academics:
1.) Describe the academics at your school - what did you like most about it?
From the get-go, freshman students are progressively introduced to a vigorous and provocative academic environment; an environment they are likely to see in college. The school does a phenomenal job in nurturing the students and exposing them gradually to a higher academic expectation. Writing and studying seminars are part of the freshman curriculum, which is undeniably beneficial to preparing for the next four years.An enigma among all prep schools is how to handle the transition from middle school to high school. Students that might be coming from a less challenging and dynamic institution, have to catch up to be on track for college. Let's not forget every preparatory institution's primary mission, to groom students for college. Williston does this with the utmost care and realizes that a student's education needs to be fostered gently and supportively.Teachers are always encouraging active participation and interjection. The curriculum has an array of courses and offers a notable amount of AP and Honors classes.
Athletics:
1.) Describe the athletics at your school - what did you like most about it?
Even though Williston's athletic department has a mandatory year-round participation policy, students of any and all inclinations enjoy the program, because of its ample variety, but furthermore the program'reasonabilityty. For example, if you were an enthusiast of horseback riding or gymnastics, sports not offered, the program would compromise and permit you to pursue your unique interest outside of the school for one of the seasons. Also, the school offers Fitness and Conditioning as well as Art Alternatives options every season that you can exercise once a year. I enjoyed doing an Art Alternative one season when I expressed interest in doing a film project.Overall, the athletic program tends to be an instrumental part of the Williston experience. The team sports are generally very competitive in the prep school realm and the school has its perennially formidable teams like Football, Girls' and Boys' Hockey, Boys' and Girls' Basketball, Girls' Lacrosse and Girls' Soccer (NEPSAC champions).
Art, Music, and Theatre:
1.) Describe the arts program at your school - what did you like most about it?
One of the most overlooked aspects of the Williston Northampton School its rapidly budding Arts department. The campus conveniently neighbors Northampton; which some people consider something of a liberal mecca. With the avant-garde ambiance and the tremendous tutelage from the professional artisans that make up the department's stellar faculty, the students are given the necessary guidance to explore, experiment, and express their true artistic abilities.Students are constantly displaying work in local galleries, film festivals, and theaters. This can be attributed, in part, to the superb program. Williston is well known amongst colleges for having extremely talent artist. Each year a handful of students are accepted into renown art programs such as: Tisch, RISD, SCAD, Pratt, etc…The Arts include Studio Art, Theater, Tech Theater, Dance, Music, Photography and the newly implemented Film program. My first year at Williston is when I was first exposed to the arts. I treasure that time because I found my passion, Film. I cannot thank Williston's Art program enough. I was way ahead of the game as far as technique, concept and originality when I entered college. It was evident to my professors and peers and they adamantly praised my prior instruction. I think that alone speaks volumes about the Arts program.
Extracurricular Opportunities:
1.) Describe the extracurriculars offered at your school - what did you like most about it?
There are countless opportunities to contribute in the community and participate in group efforts outside of the classroom. Williston prides itself in having the type of student body that will impulsively start, or run an existing, activity or club. Soon after the academic year begins, there is a fair in which all of the school's new and perennial clubs are represented. This is a highly anticipated event because students are eager to sign up for one, two, or even three of Williston diverse arrangement of clubs. During my time at Williston, I helped administer the Film Club (serving as Vice-President and President, respectively). That is one of my most cherished experiences.
Dorm Life:
1.) Describe the dorm life in your school - what did you like most about it?
A vital ingredient to a great "boarding" school, is BOARDING. I am glad to say Williston has a firm grasp on the boarding element of the school. New students are designated a roommate based on certain compatibilities but also some demographic differences. This is effective to building tolerance for living with other people. Fortunately, my first roommate and I got along flawlessly. We are still close friends to this day and talk frequently. Sadly however, this is not the reality for some roommates. The school is reasonable and will accommodate a room transfer if you and your roommate have honestly given it a fair shake.I have never felt uncomfortable or unsafe at any point during my high school years, especially not in the dorm. The dorm parents and residential administration are keen on helping homesick kids, resolving petty conflicts and sniffing out "problematic" habits that might pose a danger to the individual or the dorm.There is something to be said, when everyone in my college dorm is asking me for tips and advice about dorm living. You could probably say that Williston did its job.
Dining:
1.) Describe the dining arrangements at your school.
Lets just get this out there: students do not go to Williston for its food! You aren't going to be getting a Filet Mignon in the dining hall any time soon.Now, I will give the school some kudos. They have one of the few, if not the only, mini-restaurants in prep school. Being a huge hit with the students, the "Stu-Bob", a station in the student center that is stocked with delectable delights, offers a variety of food alternatives to the dining hall. You can order breakfast sandwiches, burgers, hot-dogs, milkshakes, BLTs, and much more. Although this luxury is available as a charge to your student account, it is well worth it in order to shake it up from the repetitious menu in the dining hall. To get an idea, the menu runs on about a three week cycle.At the end of the day, no one ever goes hungry there. If you are not fond of what the dining hall has to offer, you have the Stu-Bob, local restaurants and pizza delivery to fall back on.
Social and Town Life:
1.) Describe the school's town and surrounding area.
The city of Easthampton is an adorable and relatively quiet area. The town offers a small assortment of establishments. Restaurants, gas Stations, and laundromats are prominent. Do not fret though, if you need anything besides food, gas and clean clothes, Northampton is a 15-minute car ride away. The cultured town has anything you would need within its limits. I would make my way there at least every other week. If you cannot get a ride from a friend or the school taxi service, there is a bus that goes right into town for a meager $1.25.All in all, it is a pleasant area to live. The residents are nice, the atmosphere is composed and the area is very supportive of the school. I hail from New York City, so it was nice to get a warm "hello", "good morning", or a thoughtful wave from a passer-by throughout the years. That is something I really appreciated about the area.
2.) Describe the social life at your school - what did you like most about it?
From the first moment I stepped foot on the campus, I fell in love with how sociable the community at Williston was. At other schools, you can detect the lack of student interaction right off the bat (students walk with their heads down and are seemingly detached from each other). One thing you will notice about Williston is that everyone is always out and about. I was able to muster up a pleasant conversation, intellectual discussion, or even a friendly debate with almost anyone on campus. At no point in time was there a shortage of loquacious adolescents moseying around on that campus.The school is slowly reconciling the inevitable rift between day and boarding students that persist at any private boarding and day school. I did not see it as a major issue, but there were some evident day student "cliques". Many of my friends were day students and their boarding status didn't affect our relationship one bit. Not a major issue, but I thought it was worth mentioning.If you are a jovial and affable person, you will fit right into the community. If not, I have seen the most quiet and reserved kids become surprisingly opinionated, assertive and charismatic by the time they graduated. It is true!
Daily Schedule:
Weekday
8:00 AM
Intro to Filmmaking, (9:00 am) Calculus
12:00 AM
Playwriting, (1:00 pm) AP Statistics
3:00 PM
Cross Country Practice
6:00 PM
Dinner in the Dining Hall
8:00 PM
Studying in the Dorm
11:00 PM
Hanging Out in the Common Room w/Friends
11:30 PM
Brush and Flush - Off to Bed
Weekend
8:00 AM
Still Sleeping - ZZZs
11:30 AM
Brunch in the Dining Hall
1:00 AM
Chit-Chatting on the Quad w/Friends
2:00 AM
Pick Up Basketball Games @ the Gym
4:30 AM
Shower and Video Chat w/Family
6:00 AM
Dinner in Northampton
7:30 AM
Attending the Varsity Football Game (Under the Lights!)
9:00 AM
Comedian in the Student Center (Lots of LOLs)
10:00 AM
Walk Around Campus w/Friends
11:00 AM
Trip to 7-Eleven for Snacks before Check-In
Williston has a great balance of day students and boarding students, which allow students to know and learn more about the area. With a widespread campus in a safe neighborhood and numerous stores and restaurants. . .
Williston was the best community I could've ever established an identity with. My parents teach at the school, so we actually had a house on the campus. I developed close relationships with not only. . .
At a first glance, The Williston Northampton School appears similar to most college preparatory schools. It contains a beautiful New England campus, wonderful and caring teachers, and great athletic and artistic facilities. However, as many. . .
Show more reviews (

14 reviews

)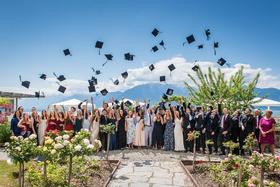 Nurturing Futures: A Journey through Boarding at Haut-Lac School in Switzerland
Nestled in the hills overlooking Lake Geneva in the French-speaking part of Switzerland lies an educational gem that embodies a unique blend of academic excellence, cultural richness and a profound sense of community. Founded over 30 years ago, Haut-Lac International Bilingual Day and Boarding School is now home to both 600 day students and a maximum of 30 boarders from around the world.
What To Wear at Your Job Interview
Navigating job interviews can be stressful, but knowing what to wear shouldn't be. Our comprehensive guide covers the essential dress code tips for men and women interviewing at boarding schools. Make your first impression count with style and professionalism.
Navigating the Modern Maze: Emerging Challenges for Boarding Schools
Explore the pressing challenges facing boarding schools, from marketing difficulties and rising insurance costs to facility maintenance and recruitment of competent trustees and teachers. This article delves into these complex issues and proposes innovative strategies to overcome them.