Berkshire School - Review #9
About the Author:

College Enrolled
UCLA
Home Town, State (Country)
California, CA
Years Attended Boarding School
4
Activities During Boarding School
I played soccer, volleyball, and tennis. As well as danced, helped with fundraising, and was a tour guide.
Daily Schedule:
Weekday
| | |
| --- | --- |
| 7:00 AM | Wake up |
| 7:30 AM | Breakfast |
| 8:00 AM | class |
| 9:00 AM | all school meeting |
| 10:00 AM | class |
| 11:00 AM | lunch |
| 1:00 PM | class |
| 2:00 PM | class |
| 3:00 AM | sports |
| 6:00 AM | dinner |
Weekend
| | |
| --- | --- |
| 10:00 AM | BRUNCH |
| 11:00 AM | hike up the mountain to guilder pond with friends and go swimming |
| 2:00 PM | play frisbee in buck valley |
| 3:00 PM | watch a movie |
| 5:00 PM | order pizza or go to the dining hall for dinner |
| 7:00 PM | hang out in the student lounge and play a game of pool |
| 8:00 PM | study hall (catch up on latest gossip from roommate, talk about the weekend, and do some studying on the side) |
| 10:00 PM | end of study hall--seniors can check out of the dorm and go see people in other dorms. underformers hang out in the dorms. |
| 10:30 PM | lights out for underformers. no bedtime for seniors. |
Review

Description

Columbia University

I wouldn't trade my time at Berkshire for anything because of the extraordinary community that I joined. The students, teachers, faculty, and alumni I met at Berkshire were amazingly genuine and inspiring. Teachers are invested. . .

Gettysburg College

One of the most unique aspects of Berkshire is the strong sense of community, which forms in a natural manner from year to year. Both faculty and peers provide a sturdy support system that enables. . .

Northeastern University

Berkshire is more than a school: it is a lifestyle, a culture, and a family environment that makes you want to be successful in and out of the classroom everyday. Every person at Berkshire is. . .

St. Lawrence University

Their are many different aspects of Berkshire School that makes it different from the majority of boarding schools in the country. I would have to say that the interactions between students and faculty are extremely. . .

Bates College

Berkshire School is a fantastic boarding school. The campus is secluded beneath Mt. Everett and the rest of the Berkshire Mountains. It has no main roads traveling through the campus which gives the students an. . .

Show more reviews

(4

reviews)
June 22, 2018
Applying to boarding school requires completing a sheaf of forms. We look at how to accomplish this important task.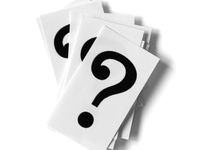 May 09, 2018
Inevitably at some point while you are looking at boarding schools, your child will ask what it's like living at boarding school. Here are some answers to those questions.
May 03, 2018
The quality of a summer camp depends very much on the quality and experience of the folks running it. When you select a summer program run by a boarding school, you are getting a program with experienced, well-organized professionals at the helm. More here.