Reflections and Advice:
1.) What do you think makes your school unique relative to other boarding schools?
Every year at Berkshire School, the school holds a Pro Vita week. During this week, students get to take classes that vary from their typical classes. These classes span from learning how to cook sustainability to learning about sports broadcasting. Often, the classes are student taught and many include special guests who are specialist in the class's topic. During this week as well, students have the opportunity to go on a trip. In the past some of these trips have been to Thailand, Hawaii, and Peru. Pro Vita is unique to Berkshire and allows students to learn about things that you might not in a typical classroom.
2.) What was the best thing that happened to you in boarding school?
During boarding school I became a confident student, person, and leader. My teachers taught me aspects that applied to various subjects and life that I still carry with me. Now, I feel confident in the fact that I am a good student and capable. Being away from home during high school allowed me to see that I can thrive in any environment, raising my confidence.
3.) What might you have done differently during your boarding school experience?
I would try more new things! Berkshire is a great environment to step out of your comfort zone and try something new. My last semester at Berkshire I finally did, I did theater instead of playing lacrosse, and the experience was wonderful and I wish I had done something different and new at Berkshire earlier.
4.) What did you like most about your school?
My favorite thing at Berkshire was the classroom experience. I always felt engaged and excited about my studies. I felt genuinely excited about class and learning at Berkshire.
5.) Do you have any final words of wisdom for visiting or incoming students to your school?
Utilize the mountain a lot more! Its a truly special part of Berkshire.
Academics:
1.) Describe the academics at your school - what did you like most about it?
Academics at Berkshire are challenging, collaborative, and engaging. Each class I feel interested in what I am learning, which is mainly due to the fact Berkshire teachers utilize a discussion based method of learning instead of just lecturing at their students. Students at Berkshire are far from competitive with each other and help each other understand the material. While academics at Berkshire are challenging, the load is extremely manageable and teachers are always there for you, hosting office hours and meeting with you during their free time to ensure you understand the material.
Athletics:
1.) Describe the athletics at your school - what did you like most about it?
Berkshire offers a diverse, challenging, athletic program. There are options for athletes of all levels. People just starting a new sport can play 3rds or JV and those who are high level athletes can play on Varsity. Berkshire's teams often make it to the New England tournament and hold multiple titles as New England champions. Berkshire's athletic facilities are state-of-the art. I have not seen better facilities at any other boarding school and many colleges facilities can't compete with Berkshire's.
Art, Music, and Theatre:
1.) Describe the arts program at your school - what did you like most about it?
Berkshire offers many art classes, ranging from improvement to studio art to jazz ensemble. Not only is there an opportunity to take art classes during the academic class, but Berkshire offers after-school programs that students can instead of sports. These programs include theater, art option, and music option. Berkshire supports the arts, seen by the fact Student's will go and support their fellow classmates at their performances.
Extracurricular Opportunities:
1.) Describe the extracurriculars offered at your school - what did you like most about it?
Berkshire has a variety of extracurricular opportunities from Newspaper to women's activism club to fishing club. At Berkshire, if a club doesn't exist that you are interested in, you can create that club!
Dorm Life:
1.) Describe the dorm life in your school - what did you like most about it?
At Berkshire, each boarding student has the opportunity to be a part of a close knit dorm community. Every Saturday night the dorm comes together for dorm snack, Birthdays are celebrated in the dorms with treats, and fun activities like secret snowflake happens in the dorm. Berkshire has varying room options, from singles to triples. One special thing about Berkshire is that in the girl dorms they have a plethora of singles.
Dining:
1.) Describe the dining arrangements at your school.
Besides Tuesday night Community dinner in the fall and spring and Wednesday advisory lunch, students have the freedom to sit where they like in the dining hall. Berkshire's food is great and there always something to eat, from the hot bar, salad bar, toast and cereal bar, sand-which and panini bar, to the soup bar. Berkshire's dining holds a special place in my heart where I spent countless hours siting around a table chatting with my friends over a good meal.
Social and Town Life:
1.) Describe the school's town and surrounding area.
Berkshire is surrounded by an extremely natural area, seeing by the fact it's nestled under Mount Everett. Knowing this, students have the ability to do a lot of hiking, swimming, fishing, skiing, mountain biking, and more! Besides this, Berkshire is about 10 minutes away from Great Barrington, which is a great, cute town with a lot of restaurants. Berkshire offers shuttles there Friday through Sunday.
2.) Describe the social life at your school - what did you like most about it?
The best part of Berkshire's social life was all the community held social events, fostering a close knit community and people interacting with various types of people. Every Saturday Berkshire had an event which ranged from a dance, bingo night, to roller skating.
Daily Schedule:
Weekday
Weekend
10:00 AM
Environmental Action Club
During my three years at Berkshire, I was able to take advantage of many unique opportunities that other boarding schools just did not offer. For example, I was able to attend The Island School during. . .
One unique aspect of a boarding school could be its integration of technology and innovative teaching methods. The school might have a strong focus on incorporating technology into the learning process, using interactive educational tools. . .
Every year at Berkshire School, the school holds a Pro Vita week. During this week, students get to take classes that vary from their typical classes. These classes span from learning how to cook sustainability. . .
Show more reviews (

15 reviews

)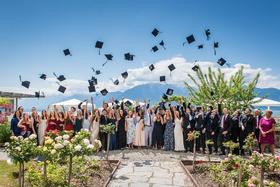 Nurturing Futures: A Journey through Boarding at Haut-Lac School in Switzerland
Nestled in the hills overlooking Lake Geneva in the French-speaking part of Switzerland lies an educational gem that embodies a unique blend of academic excellence, cultural richness and a profound sense of community. Founded over 30 years ago, Haut-Lac International Bilingual Day and Boarding School is now home to both 600 day students and a maximum of 30 boarders from around the world.
What To Wear at Your Job Interview
Navigating job interviews can be stressful, but knowing what to wear shouldn't be. Our comprehensive guide covers the essential dress code tips for men and women interviewing at boarding schools. Make your first impression count with style and professionalism.
Navigating the Modern Maze: Emerging Challenges for Boarding Schools
Explore the pressing challenges facing boarding schools, from marketing difficulties and rising insurance costs to facility maintenance and recruitment of competent trustees and teachers. This article delves into these complex issues and proposes innovative strategies to overcome them.