Reflections and Advice:
1.) What do you think makes your school unique relative to other boarding schools?
Life at Williston is similar to that of many other prestigious prep-schools; beautiful campus, hard-working and reliable teachers, an amazing art program and athletic facilities. but, what really sets Williston apart in my opinion is the unending sense of "community" that is established. You see your teachers not only in the classroom, but on the playing fields, in the dining hall, in the dorm, or just outside the dorm where you very quickly engage in playing with their kids. Everyone looks out for each other at Williston, each year is a journey where the whole community strives to make it the best year yet and you can really feel that togetherness each time you step out on the grassy quad.
2.) What was the best thing that happened to you in boarding school?
I am very grateful for my Williston experience. I truly think that I wouldn't be the person I am today without it. Williston not only pushed me academically, but it helped me become really secure with who I am as a person.
3.) What might you have done differently during your boarding school experience?
Definitely just jump in! When everyone arrives at boarding school they have to transition, don't be afraid to speak your mind and try new things because in the end you will thank yourself for it.
4.) What did you like most about your school?
I liked the people I met. Williston became my extended family, and if you are willing to let people in, they will take care of you and be there for you.
5.) Do you have any final words of wisdom for visiting or incoming students to your school?
Get an ECB on a bagel at the Stu-Bop, explore downtown Northampton and all the shopping it has to offer and always show up early to stir-fry night in the dining hall, you won't regret it when you're at the front of the longest line known to Williston.
Academics:
1.) Describe the academics at your school - what did you like most about it?
The academics were definitely demanding. The teachers certainly push you to strive for more than you thought you were capable of. The teachers were always there for extra help if you needed it. One of the lessons I learned through the academics was learning to recognize when I needed help and being able to ask for it. The hardest thing to do is to say to yourself, "This isn't working!" Evaluating yourself and being in touch with your own personal learning and studying style is very important.I think developing my studying habits and organizational skills during my time here is what really led me to succeed. There were definitely moments that felt overwhelming, "How am I going to get all this done???" But at a place like Williston where your teachers have a close eye on you in the classroom and extremely helpful librarians are at your disposal, you find that the resources are there, you just need to use them. Towards the end of my Williston experience, where I found myself enrolled in AP courses, playing varsity sports, doing group projects, writing papers, AND going through the "college process" I practically lived in the library. But with extra help sessions, group studying, and my beloved Williston planner I managed to get it all done.
Athletics:
1.) Describe the athletics at your school - what did you like most about it?
At Williston you must participate in a sport all three seasons. For those that are interested in other activities those are available as well. Basically the reason for the mandatory sports is so from about 3:30 to 5:30 everyday, everyone is off doing "something". Most people head off to their sports practices, some find themselves in the dance studio, or rehearsing for the upcoming play and working on their art portfolio they're soon to display at a local coffee shop in downtown Easthampton. This time is good, because even if you're stressing about the paper you need to get done by the end of the week you are given this time to just leave it behind you and go run around in the sun and revive your competitive energy. Whatever your passion is, whether it's dance or yoga, or football or field hockey when 5:30 rolls around and everyone'sheading back to the dining hall for dinner I truly believe you will feel better about whatever stresses you have and feel ready to conquer whatever it is you need to get done. All of the teams are a great way to meet people. Nothing brings people together like a team. And all of the teams have a competitive spirit and Wildcat pride when they ship off to other schools on Wednesday and Saturday afternoons. And there is a lot of school spirit. A Friday night game under the lights is always a good time and a great way for everyone to see and support all of the teams. Every Varsity team and most JV teams are able to have at least one night game under the lights on one of the turf fields, which is always very exhilarating. But also, don't think that at Williston you must be a pro to participate. The JV and thirds teams are great ways to learn a completely new sport and meet new friends at a less competitive level. The 3rds teams are geared towards middle school and freshmen students, and are a great introduction to fundamentals. Many people who start on a thirds team totally new to the sport find themselves on the Varsity team by the end of their Williston tenure.
Art, Music, and Theatre:
1.) Describe the arts program at your school - what did you like most about it?
The theater program at Williston is truly marvelous. There is a Fall and Spring play that anyone grades 9-12 can try out for. There are always many people from all aspects of the Williston community who find themselves trying out. Even if they don't make it, they have fun with the experience and are just pleased they tried out. Only at a place like Williston do you find members of the football team, often post-graduates, in leading roles and doing fabulous jobs. The rehearsal times are after sports so everyone can participate no matter what. They were 6:30 to 8:30 which sometimes became a bit much when you have to balance you academics, but when if you bring your books with you there was often a little down time to get a quick assignment in. Towards the end of the rehearsal process, when more hours get added and it comes to crunch time before opening night it can get a little more stressful, but in the end I was always happy that I helped create this art for all my fellow students to see. And often times teachers will be informed about the rehearsal times and are more than willing to compromise with people who were participating. The visual arts program is also very strong. My only personal experience was a painting class, but that one class truly got me hooked. I always considered myself unable to draw and a hopeless artist, but my teacher was so supportive and brought a creative side out of me that I truly didn't think I possessed. In the Reed Campus Center (the student center that houses the visual arts classes and is the "hub of campus life) there was constantly new student artwork being displayed and I was always so impressed with what students were coming up with, we had some truly impressive art students.
Extracurricular Opportunities:
1.) Describe the extracurriculars offered at your school - what did you like most about it?
There is a club for everything, getting involved is always accepted and encouraged. At the beginning of the year there is an activities fair held during dinner where everyone goes and shops around all the clubs. Every organization has a table and display to show what they're up to. And, if you are interested in creating a club or activity all you need to do is find another person to join with you and a faculty advisor and you're on your way. While I was at Williston I saw an Ultimate Frisbee club be born and many other clubs flourish. There is an activities period two days a week set aside before sports and that is the time designated for clubs to hold their meetings.
Dorm Life:
1.) Describe the dorm life in your school - what did you like most about it?
I was a day student so I did not live in the dorm. But I was very lucky to have my Mom work at Williston and I lived practically on campus. So, although I was not living in the dorm I was able to be in the dorm very comfortably. I always felt welcome in the dorm to hang out with my friends and there was always stuff going on outside the dorm on the quad. Springtime was great because just hanging out in the quad served as an excellent stress reliever. The dorms are nice and rooms are good size, there are pretty much all doubles with some singles for proctors. The dorm parents and their families always try their hardest to make the dorms feel like a family with dorm events and I know my friends always felt cared for with someone to talk to.
Dining:
1.) Describe the dining arrangements at your school.
There is the Birch Dining Commons, located under Ford Hall on the main quad. It is a very nice facility, very bright with lots of wood and a full wall of windows overlooking the pond and the football field that lets in light and also beautiful views of snow-covered trees. The food was good, with plenty of variety. If you didn't necessarily like the main entree, you could always make a salad, paninni a sandwich, or go the Stu-Bop. The Stu- Bop is a a snack bar located in the Campus center that has lots of snacks, drinks, and coffee. But they also have meals if the dining hall just isn't doing it for you that night. They also offer breakfast sandwiches and muffins that are easy to grab before class in the morning. They accept you Williston I.D. or "Sammy Card" which acts as a credit card. Your parents put money onto it and many local businesses accept it as well. There are man take-out restaurants that accept Sammy Cards and deliver to the dorms which is always another nice fall-back!
Social and Town Life:
1.) Describe the school's town and surrounding area.
A great luxury that Williston has is its surrounding area. It has a beautiful natural surrounding, located at the foot of mount tom, and the view of the mountain from the fields is breathtaking. But right next to the main campus is downtown Easthampton where there are many restaurants, pharmacies, grocery stores, coffee shops, you name it. But it also has the small town vibe so it's never scary walking there. Also if you walk into Easthampton you can hop on a bus and go to Northampton Amherst or Hadley. Northampton and Amherst are hip college towns with lots of night life and awesome shopping and Hadley has a mall and movie theater. Although there is lots to do on campus, the possibilities are endless throughout the pioneer valley. And the activities office is always sponsoring trips to go to concerts, festivals, and community service opportunities. There is a weekly e-mail that goes out listing all the opportunities (many for the weekend) and you just need to sign up outside the activities office by Friday and you're in!
2.) Describe the social life at your school - what did you like most about it?
The social life was always fun. I met many of my friends through sports and in the classroom. One of my favorite times of day was dinner in the dining hall. I always found that the best time to hang out with friends. I never found cliquey-ness to be an issue. I had friends in all sorts of groups of people. Discriminating another person based on anything that makes them different is never tolerated. But there are truly almost never issues with things like that. I know the friendships I have made at Williston will last a very long time and I was so blessed to meet people from all over this country and the world that I otherwise would have never met.
Daily Schedule:
Weekday
8:00 PM
Study Hall from 8-10
Weekend
8:00 AM
Classes from 8-11:30 every other week
12:00 AM
Depart for an away game or have a home game in the afternoon
5:30 PM
Dinner and lots of free time
Williston has a great balance of day students and boarding students, which allow students to know and learn more about the area. With a widespread campus in a safe neighborhood and numerous stores and restaurants. . .
Williston was the best community I could've ever established an identity with. My parents teach at the school, so we actually had a house on the campus. I developed close relationships with not only. . .
At a first glance, The Williston Northampton School appears similar to most college preparatory schools. It contains a beautiful New England campus, wonderful and caring teachers, and great athletic and artistic facilities. However, as many. . .
Show more reviews (

14 reviews

)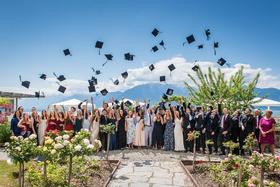 Nurturing Futures: A Journey through Boarding at Haut-Lac School in Switzerland
Nestled in the hills overlooking Lake Geneva in the French-speaking part of Switzerland lies an educational gem that embodies a unique blend of academic excellence, cultural richness and a profound sense of community. Founded over 30 years ago, Haut-Lac International Bilingual Day and Boarding School is now home to both 600 day students and a maximum of 30 boarders from around the world.
What To Wear at Your Job Interview
Navigating job interviews can be stressful, but knowing what to wear shouldn't be. Our comprehensive guide covers the essential dress code tips for men and women interviewing at boarding schools. Make your first impression count with style and professionalism.
Navigating the Modern Maze: Emerging Challenges for Boarding Schools
Explore the pressing challenges facing boarding schools, from marketing difficulties and rising insurance costs to facility maintenance and recruitment of competent trustees and teachers. This article delves into these complex issues and proposes innovative strategies to overcome them.