Reflections and Advice:
1.) What do you think makes your school unique relative to other boarding schools?
The faculty member and the architecture of the school are definitely two very important aspect of the school that made my experience unique. With a huge campus of over 300 acres, I get to explore the campus throughout my stay here. The quietness and beauty of the campus offer me breaks from the intense work load. Also, the faculty member of cranbrook schools are really caring and brilliant. Besides being great teachers, they care about us individually. At cranbrook, I definitely feel belonged.
2.) What was the best thing that happened to you in boarding school?
I am glad that I learnt to take on more responsibility as leader and active student.
3.) What might you have done differently during your boarding school experience?
Be ready to embrace new opportunities and new people when you go to a boarding school.
4.) What did you like most about your school?
I really liked the friendly atmosphere and the awesome faculties in this school.
5.) Do you have any final words of wisdom for visiting or incoming students to your school?
The art museum is the place that every student should visit at least once throughout their years at cranbrook.
Academics:
1.) Describe the academics at your school - what did you like most about it?
I like the literature class at Cranbrook the most. All the English teachers at Cranbrook are absolutely amazing because they actually teach you how to become good writers and how to appreciate literature. Almost all junior and senior courses are at college level and classes are mostly discussion based instead of lecture. Cranbrook definitely prepare me well for college.
Athletics:
1.) Describe the athletics at your school - what did you like most about it?
I am not a sports person, but I do know that our swim team, hockey team and the girls tennis, the girls ski team, golf team are very good. These sports teams requires a lot of commitment and effort.
Art, Music, and Theatre:
1.) Describe the arts program at your school - what did you like most about it?
I was in acting class for both my sophomore year and junior year. This is definitely the class that i enjoy the most because it is a lot of fun and really lighthearted. The school's winter musical is one of the biggest highlights. Every year, the performing art department produce a winter musical and almost everyone from the school watched it. There are also concerts throughout the year.
Extracurricular Opportunities:
1.) Describe the extracurriculars offered at your school - what did you like most about it?
There are a lot of clubs and volunteer opportunities at Cranbrook. I was the vice president of Spanish club and I participated in three more clubs and some volunteer work throughout the year. I like how every club has a certain degree of diversity. For example, in the Spanish club, the members are from very different background. Not every member can speak perfect Spanish but they all have a strong intention to master the language. It is a challenge to commit to both your school work and your extra-curricular activities at the same time. There are times when I feel like I have been over committing myself.
Dorm Life:
1.) Describe the dorm life in your school - what did you like most about it?
The girls dorm is really big and pretty comparing to most college dorm room. Since there are only less than a hundred girls in the dorm, there are not many dorm activities on the weekends. However, there are rides to nearby shopping malls and a nearby city every weekend. The dorm is generally quiet and a good place to live in.
Dining:
1.) Describe the dining arrangements at your school.
The are two dinning halls at the school. One at Cranbrook campus and one at Kingswood. The dinning halls have different architectural style but they are both very pretty. The food in general is not bad at all. The school offers a lot of variety during lunch. Dinner is usually very simple because it is only for the boarders and the faculties.
Social and Town Life:
1.) Describe the school's town and surrounding area.
Cranbrook is within a five minute car ride to Birmingham, a small town that has a lot of good restaurants, movie theaters and shops. Also, the school is close to a very huge shopping mall called Somerset Collection. This is probably the biggest mall in the Michigan area.
2.) Describe the social life at your school - what did you like most about it?
There are school organized dances such as prom, homecoming and spring dances every year. There is a good balance between social life and school life at Cranbrook.
Extremely diverse educational community that encourages students to get involved. The school has a very well-rounded educational team that makes you feel home whilst providing with an excellent academic schedule. All the teachers and staff. . .
Definitely its renowned Harkness discussion. The principal is based off the idea that the students are of such a high intellect that they are able to teach each other, and thus the teacher of the. . .
For me, living and working on a boarding school campus that was surrounded in nature made Cranbrook a very special place. Everyday was like finding a new adventure to embark on - from the small. . .
Show more reviews (

7 reviews

)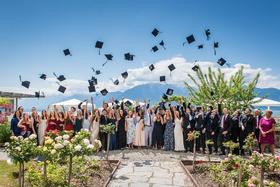 Nurturing Futures: A Journey through Boarding at Haut-Lac School in Switzerland
Nestled in the hills overlooking Lake Geneva in the French-speaking part of Switzerland lies an educational gem that embodies a unique blend of academic excellence, cultural richness and a profound sense of community. Founded over 30 years ago, Haut-Lac International Bilingual Day and Boarding School is now home to both 600 day students and a maximum of 30 boarders from around the world.
What To Wear at Your Job Interview
Navigating job interviews can be stressful, but knowing what to wear shouldn't be. Our comprehensive guide covers the essential dress code tips for men and women interviewing at boarding schools. Make your first impression count with style and professionalism.
Navigating the Modern Maze: Emerging Challenges for Boarding Schools
Explore the pressing challenges facing boarding schools, from marketing difficulties and rising insurance costs to facility maintenance and recruitment of competent trustees and teachers. This article delves into these complex issues and proposes innovative strategies to overcome them.