Cranbrook Schools - Review #6
About the Author:

College Enrolled
University of Southern California
Home Town, State (Country)
Beijing, none
Years Attended Boarding School
1
Activities During Boarding School
I participated in Crew, Spanish Club, Michigan youth in Government, Cabinet, and Yearbook.
Review

Description

University of Michigan

In addition to the high school on Cranbrook, we additionally had an art college that allowed us to observe and experience a multitude of art every day adding to the Cranbrook experience. Consequently, the 500. . .

Yale University

Definitely its renowned Harkness discussion. The principal is based off the idea that the students are of such a high intellect that they are able to teach each other, and thus the teacher of the. . .

University of Miami

I believe that Cranbrook Schools is unique due to their campus atmosphere. Set up similar to a college campus, it gave students independence and the ability to make their own. . .

University of Michigan

The campus is peaceful and beautiful. It's unlike any campus anywhere. I enjoyed exploring many hidden trails with friends and alone. There are two campuses for upper school students: Kingswood and Cranbrook. Ladies reside in. . .

Tufts

For me, living and working on a boarding school campus that was surrounded in nature made Cranbrook a very special place. Everyday was like finding a new adventure to embark on - from the small. . .

Show more reviews

(4

reviews)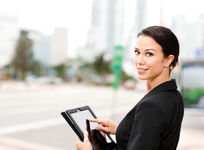 August 14, 2018
An education consultant knows schools. Like any professional he has vast experience in and knowledge of his chosen field.
August 02, 2018
Explore the different types of boarding school options in the US. Find which type of boarding school is most appropriate for you.
July 18, 2018
It makes sense to cast your net widely when looking at boarding schools. Here's why.