Wilbraham & Monson Academy - Review #1
About the Author:

College Enrolled
Bentley University
Home Town, State (Country)
East Longmeadow , MA
Years Attended Boarding School
5
Activities During Boarding School
I participated in student government as the head class rep for freshman and sophomore year. Junior year I was the prefect on rich three which is predominately a senior/junior dorm. I participated in Harvard Model United Nations sophomore year and junior year representing countries New Zealand and Rwanda, serving as the assistant to the Head Delegate. (New Zealand in the Historical General Assembly, Rwanda in Security Council) Senior Year I will be Head Delegate. Academic Regional World Quest Champion my junior year. Gold Key Council freshman-senior year. (Basically the people who give tours to all prospective students) Relay for Life chair of the entertainment and ceremony committee. Student Activities Intern senior year. Admissions Office Intern junior year. Debate Team freshman year. Finance society freshman year. Orientation Leader for both Domestic and International Students Boys varsity lacrosse, rugby, soccer, and wrestling head manager.
Review

Description

Bentley University

WMA, more than any other prep school that I have visited, is a community. Everyone knows one another. With over fifty percent of all faculty and staff living on campus, the students really get to. . .

Trinity College

One aspect that sets Wilbraham and Monson Academy a part from other similar private institutions is the CEGS Department. CEGS stands for Center for Entrepreneurial and Global Studies, and is in place of a traditional. . .

Franklin & Marshall College

Firstly, and most noticeably unique, is the diversity at WMA. There are over 30 different countries represented, and this played a major role in my learning experience. With so many different cultures present in the. . .

Hartwick College

I attending WMA and unlike any other private school I was able to receive a global education, create great relationships and visit places all over the world. . .

Boston College

One of the most important things to recognize about Wilbraham & Monson Academy is that it prepares all students with a truly global education. With progressive curriculums, teachers and facilities, WMA has provided me with. . .

Show more reviews

(6

reviews)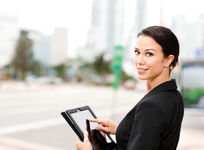 August 14, 2018
An education consultant knows schools. Like any professional he has vast experience in and knowledge of his chosen field.
August 02, 2018
Explore the different types of boarding school options in the US. Find which type of boarding school is most appropriate for you.
July 18, 2018
It makes sense to cast your net widely when looking at boarding schools. Here's why.