Wilbraham & Monson Academy - Review #11
Reflections and Advice:
1.) What do you think makes your school unique relative to other boarding schools?
I think WMA is extremely unique when it comes to the diversity and cultures that students are exposed to. Throughout my years at WMA I have met many students from different parts of the United State, but also many students from around the world. This was my favorite part of going to WMA, because I was able to learn about variety of cultures and countries. Throughout each school year, there are weeks that focus on different culture to help students learn and interact more in-depth.
2.) What was the best thing that happened to you in boarding school?
I have personally been able to overcome many learning issues I had as a child and learn from them. I have become a very intelligent person and I am going to be going to a great college! I have also been able to travel every year on service trips, which is a very important part of my high school life.
3.) What might you have done differently during your boarding school experience?
I would have done my homework more often! I always did good on quizzes, papers, and tests but I had such an issue with not procrastinating and I would have fixed that!
4.) What did you like most about your school?
The diversity and cultures.
5.) Do you have any final words of wisdom for visiting or incoming students to your school?
Order Wings of Springfield and have fun in the dorms or the "Spa"(student center) with friends!
Academics:
1.) Describe the academics at your school - what did you like most about it?
The teachers are very intelligent and very good teachers. The small class sizes allowed me to interact with my peers and teachers as much as possible, and that also made me stay on track and concentrate. I was also part of academic services for multiple years, and they all helped me learn and resolve my challenges so I could succeed at WMA.
Athletics:
1.) Describe the athletics at your school - what did you like most about it?
Athletics/actives allowed me to organize my time. I was able to organize when I was doing sports and homework and plan accordingly, which was really important for me. I also love the atmosphere of being part of a sports team because everyone is just so amazing and the sports at WMA are also fun and very good!
Art, Music, and Theatre:
1.) Describe the arts program at your school - what did you like most about it?
Everyone who's part of the arts are very amazing, but at WMA truly anyone can participate no matter how good or bad you are, there is always an opportunity.
Extracurricular Opportunities:
1.) Describe the extracurriculars offered at your school - what did you like most about it?
There are many ways you can get involved. There are often weekend trips which allow any student to get off campus and go do something fun. For example I always go on the archery trips, which have been really fun and allowed me to gain a new hobby, but there's a large variety of trips between food shopping to trampoline parks but it is always fun.
Dorm Life:
1.) Describe the dorm life in your school - what did you like most about it?
I am not sure about dorm life because I am a day student, but the majority of my friends board and they seem pretty contempt. There are opportunities to leave campus with friends, but the rules can become pretty strict on campus.
Dining:
1.) Describe the dining arrangements at your school.
The food is amazing! We have different stations everyday and its all very good!
Social and Town Life:
1.) Describe the school's town and surrounding area.
Wilbraham is a very safe town. It doesn't have the extremely suburban vibe but it has a very pleasant feel. There are also many surrounding towns and cities, and there's a lot of entertainment.
2.) Describe the social life at your school - what did you like most about it?
Its very social, and there is many different types of people and basically anyone can find their "group", and will find great friends!
WMA, more than any other prep school that I have visited, is a community. Everyone knows one another. With over fifty percent of all faculty and staff living on campus, the students really get to. . .
One aspect that sets Wilbraham and Monson Academy a part from other similar private institutions is the CEGS Department. CEGS stands for Center for Entrepreneurial and Global Studies, and is in place of a traditional. . .
Firstly, and most noticeably unique, is the diversity at WMA. There are over 30 different countries represented, and this played a major role in my learning experience. With so many different cultures present in the. . .
Show more reviews (

8 reviews

)
Preventing Teen Suicide
Teen suicide is the 3rd largest killer of young adults between the ages of 15-24. You and I can prevent it.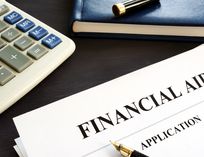 Free Boarding Schools
Thinking about sending your child to boarding school but are concerned that you can't afford it? Here are several free boarding schools as well as several schools that offer tuition-free educations for students from qualified families.
Is Your Skill Set Still On Release 3.0?
If you've been teaching for a while, and find yourself looking for a new position, an updated skill set will help make you competitive in today's job market.