Northfield Mount Hermon - Review #2
About the Author:

College Enrolled
MCPHS University
Home Town, State (Country)
Hopkinton, NH
Years Attended Boarding School
4
Activities During Boarding School
In my time at NMH I played soccer, field hockey, ice hockey, and I also swam and danced. I was an active member of piglets to hoggers and I babysat many of the faculty children on campus. My work job was in the athletic equipment room and I made lifelong friends there.
Review

Description

University of Rochester

This school was different from a lot of other boarding schools in the area because it fostered an environment where everyone wanted everyone else to achieve. Unlike other schools where every student made sure that. . .

MCPHS University

NMH is unique because of the strong sense of community built in the short or long time you are at NMH. Since I have graduated, I have talked to at least one if not more. . .

Columbia University

Well, if you have read the other reviews below, you will probably have read enough about NMH's work job program. However I can't stress enough how much the work job program has prepared me for. . .

University of Durham

NMH is a small but diverse community of passionate, curious, and very busy students, faculty and staff. The school has a deep commitment to awareness of global issues, social justice, service, sustainability, understanding of religion. . .

Amherst College

NMH requires each student to do a workjob: four hours of some sort of work (kitchen, dorm cleaner, student leader etc.) each week. Service to the community is one of the principles NMH was founded. . .

Show more reviews

(7

reviews)
May 10, 2018
The ideas and suggestions offered here are aimed at the small to medium-sized schools which have limited marketing resources.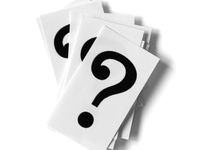 May 09, 2018
Inevitably at some point while you are looking at boarding schools, your child will ask what it's like living at boarding school. Here are some answers to those questions.
May 03, 2018
The quality of a summer camp depends very much on the quality and experience of the folks running it. When you select a summer program run by a boarding school, you are getting a program with experienced, well-organized professionals at the helm. More here.