Avon Old Farms School - Review #5
About the Author:

College Enrolled
Rensselaer
Home Town, State (Country)
charlestown, MA
Years Attended Boarding School
3
Activities During Boarding School
Boys are encourage to embrace scholastic challenges and compete in the athletic arena while feeling safe exploring the arts, theater or poetry, expressing school spirit, starting a new club, and just being themselves. I had the opportunity to manage a dorm, get involved in community clubs, play on several teams including soccer, swimming, skiing and lacrosse.
Review

Description

United States Military Academy

Morning meeting every morning at 7:45 am really brought the community together and started each day off right. Also mandatory lunches, they gave you assigned seating which give you the opportunity to meet new people. . .

Tufts University

The all-boys atmosphere provides a working atmosphere similar to a giant team of students banding together to tackle their education. It establishes trust amongst the student body and allows the same kind of trust to. . .

Middlebury College

The physical campus is probably the most unique thing about it. There is nowhere that looks or feels like Avon and it instills the community with a sense of togetherness in ways that are often. . .

Lake Forest College

The fact that the student body population is small- 400 kids or so, and most of the students and teachers live on the property give it a real at-home feeling. Kids come from all over. . .

Rensselaer

The schools principles and mission revolve around character development. Students have a very close bond with teachers / administrators which helps foster an open form of communication. The schools also does a great. . .

Show more reviews

(1

reviews)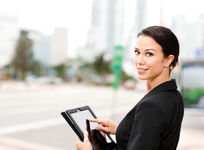 August 14, 2018
An education consultant knows schools. Like any professional he has vast experience in and knowledge of his chosen field.
August 02, 2018
Explore the different types of boarding school options in the US. Find which type of boarding school is most appropriate for you.
July 18, 2018
It makes sense to cast your net widely when looking at boarding schools. Here's why.