Fishburne Military School - Review #3
About the Author:

College Enrolled
UNC
Home Town, State (Country)
Charlotte, NC
Years Attended Boarding School
2
Activities During Boarding School
Fishburne offers numerous sports and extra curricular activities. I was never into sports much, but was always encouraged to try. Whether it be swimming, or track or military involvement there is something for everyone. I loved the military, so my activities tended to sway that way. I was part of the Rangers, what they now call the Raiders. As a part of that we would learn tactics, navigation, the importance of physical activity and above all teamwork. We would have trips off campus to go in to the mountains for practical exercises, as well as classes relating to specialized military topics. I enjoyed all I did with the Rangers and learned quite a bit. I was also part of the Special Honors Unit which was responsible for formal Honors during parades and reviews. We provided twenty one gun salutes and even funeral escorts. Today, the unit has a cannon which is used during reviews and special events. I knew many cadets who were involved in theatre, or Key Club etc. If there is something that you enjoy, you most likely will find it. During my second year I became assistant to the Corps S-3 and worked in the JROTC Office doing clerical work and answering phones. This also included being assistant to the officer in charge of the armory. I aided in maintaining and security of the armory. For a young man who loved the military, Fishburne lived up to my expectations. The school has been a JROTC Honor Unit with distinction, which we have held for over fifty years. This is not easily attainable and was awarded to the Corps as a whole. For me this was great. Simply put cadets took pride in the distinction and made sure we were sharp enough to maintain it. Although I focused on military, Fishburne offers numerous extra curricular activities and community activities. Community involvement was, and remains, important. I remember helping with a terrible flood in 85' and the cadets'still do blood drives and other community activities. Fishburne has something for everyone.
Review

Description

North Carolina State University

One aspect that Fishburne fostered was brotherhood. Every guy there was your brother. You leaned on your brothers and faced adversity together and that is what made that school and the relationships that I built. . .

West virginia university

Army JROTC which has held highest level of distinction for over 20 years due to stellar scores on annual RFI. Outstanding teachers and educational experience. Amazing alumni support. Small classroom and. . .

UNC

It is difficult for me to answer this question concisely, as there are numerous things unique to Fishburne Military School. I attended Fishburne during the mid 80's, however what was relevant to me then remains. . .

College of William and Mary

Fishburne is small and compact. All classes are small so that everybody knows everybody else. At present the entire campus contains a total of five buildings which includes the Alumni House. It. . .

UNC Charlotte

It is a small school, and after just a few weeks everyone pretty much will know everyone else, or at least their last name. That knowledge includes faculty and staff knowing each cadet, even. . .

Show more reviews

(0

reviews)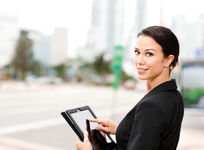 August 14, 2018
An education consultant knows schools. Like any professional he has vast experience in and knowledge of his chosen field.
August 02, 2018
Explore the different types of boarding school options in the US. Find which type of boarding school is most appropriate for you.
July 18, 2018
It makes sense to cast your net widely when looking at boarding schools. Here's why.