Hill School - Review #6
About the Author:

College Enrolled
Transylvania University
Home Town, State (Country)
Lexington, KY
Years Attended Boarding School
3
Activities During Boarding School
I enjoyed being involved in several varsity and intramural sports while attending Hill. Our big rivalry against Lawrenceville was something that our alumni came back to Hill every year to support our competition in the different sports. I was involved with the school newspaper and yearbook as a photographer. There were so many different clubs to get involved in that it was always difficult to choose each year. The ability to make friends and interact with students from all over the United States and from other countries was a great learning experience. One of my favorite activities was taking our meals in the dining hall. We were seated at long tables that had 8 students and one instructor at each half of the table. We all took turns serving our half of the table and also getting to know different students as we rotated tables every so often. The food selection was excellent with very generous portions. Hill always brought in some great speakers as well as some very successful alumni to give some great talks to students and encourage each student's potential for the future.
Review

Description

Colorado Mesa University

A smaller number of students attend the Hill School than most other boarding schools that I know of. This allows a more personal approach to be taken by the teachers and dorm parents, the. . .

Pepperdine University

The two aspects of The Hill School that make it unique are the professors' relationship with the students and the traditions at The Hill. First off, professors are involved in all aspects of school life. . .

College of William and Mary (B.A., MBA)

It's been 50 years but the school has developed a partnership with the town of Pottstown which is unique across the country. Several alumni (in my class of '67, including the Governor of Pennsylvania). . .

Johns Hopkins University

Student body is comprised of motivated individuals from a diverse background. A high ratio of advanced degree masters to students. Well endowed with a very active alumni involvement. A dynamic Headmaster. . .

NYU

The Hill was not only crucial to my education as a student, it also afforded the pleasure of learning how to be a gentleman. While I retain my "book knowledge" to a great degree, my. . .

Show more reviews

(3

reviews)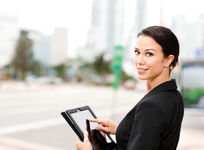 August 14, 2018
An education consultant knows schools. Like any professional he has vast experience in and knowledge of his chosen field.
August 02, 2018
Explore the different types of boarding school options in the US. Find which type of boarding school is most appropriate for you.
July 18, 2018
It makes sense to cast your net widely when looking at boarding schools. Here's why.