Idyllwild Arts Academy - Review #5
About the Author:

College Enrolled
Hiram College
Home Town, State (Country)
Cleveland Heights, OH
Years Attended Boarding School
4
Activities During Boarding School
I was the Student Body President in my final year at Idyllwild. There were not many extra activities because of the nature of an art school, but there were countless clubs and unofficial activities within those clubs like running club, anime club, botany club, etc. There is an animal shelter in the town of Idyllwild that students could possibly volunteer at. Environmental club was growing very large by the time I graduated.
Review

Description

Chapman University

Living on campus surrounds you with your education and makes you think about it in the context of your life in a more efficient way than traditional high school. The arts focus offers more connection. . .

I will attend the University of British Columbia.

The school is highly international, so my closest friends were from all over the world. The diversity created a really unique class dynamic with perspectives I never would've thought of. The arts focus was also. . .

Tufts University

The close student/teacher relationships Natural environment to hike and live in Arts focus . . .

Dominican University of California

The fact that Idyllwild Arts is located in the middle of mountain I think it is the most unique aspect about this school. The teachers plus the environment make a perfect combination for an artist. . .

Hiram College

Idyllwild Arts Academy is truly a unique experience. There are just over 300 students, so your friends and even acquaintances really become like family. I personally really like the way that the schedule works. Being. . .

Show more reviews

(10

reviews)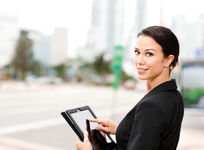 August 14, 2018
An education consultant knows schools. Like any professional he has vast experience in and knowledge of his chosen field.
August 02, 2018
Explore the different types of boarding school options in the US. Find which type of boarding school is most appropriate for you.
July 18, 2018
It makes sense to cast your net widely when looking at boarding schools. Here's why.