Reflections and Advice:
1.) What do you think makes your school unique relative to other boarding schools?
Solebury has a mandatory yet very manageable volunteer requirements. When I was a student, it was 5 hours a year for middle schoolers and 10 hours a year for high schoolers. I was part of volunteer community service trips both years I attended Solebury, I performed 40 hours of volunteer work on each trip.Solebury is best known for its unique student/teacher dynamic. We call teachers by their first names. It helps create an open and inclusive learning environment. I always felt comfortable going to my teachers for extra help. All of my teachers at Solebury were truly a great resource to all us.
2.) What was the best thing that happened to you in boarding school?
I think Solebury had the right amount of support. I never felt smothered and I also never felt alone. Living away from home really helped my transition to college.
3.) What might you have done differently during your boarding school experience?
Solebury was such an amazing experience for me. I couldn't have asked for a better boarding school experience.
4.) What did you like most about your school?
I really appreciated the unique student/teacher dynamic. Calling our teachers by their first names helped to create an open and inclusive environment.I also really appreciated the school's culture. Solebury was a school where you could truly be yourself.
5.) Do you have any final words of wisdom for visiting or incoming students to your school?
If you are looking at boarding schools in the Pennsylvania/New Jersey Area, make sure Solebury School is your first stop!
Academics:
1.) Describe the academics at your school - what did you like most about it?
We had strong academics at Solebury. We also had great resources and support. Our teachers were always available for extra help whenever we needed it.We had AP Courses and Honors Classes available. One of the special things about Solebuy was our unique electives. I was privileged enough to take unique elective classes that many people don't even have access to in college.I think Solebury had a reasonable workload. All of us encouraged each other to be our best, we had a very collegial environment.
Athletics:
1.) Describe the athletics at your school - what did you like most about it?
We had a large athletic program at our school. There were a lot of different sports to choose from. We competed against other local schools. I liked the camaraderie associated with the sports teams.
Art, Music, and Theatre:
1.) Describe the arts program at your school - what did you like most about it?
Solebury is well known for their music and theatre departments. I had many friends who participated in our theatre program. I saw all of the plays that the theatre department put on during my time at Solebury.During my time, Solebury had an "art" requirement. All students were required to take 6 "art" classes to graduate. I was privileged to be to participate in many different types of art classes such as Sculpture, Acting and Art History.
Extracurricular Opportunities:
1.) Describe the extracurriculars offered at your school - what did you like most about it?
We had a lot of clubs and activities available. I was involved in our GSA (Spectrum) and Diversity Club. Solebury is an inclusive environment that values all of its students and faculty. Our GSA hosted many great speakers and events.
Dorm Life:
1.) Describe the dorm life in your school - what did you like most about it?
We had nightly check ins. Check ins were slightly later on weekends. We had our "privileges" listed on our Student IDs, these were determined by our parents at the beginning of the year. Two of the main privileges determined by parents were opposite gender dorm accessibility and ability to ride in day students cars. Overall, it was pretty easy going for dorm life. I always felt safe in the dorms at Solebury.
Dining:
1.) Describe the dining arrangements at your school.
Solebury had a large vegan and vegetarian population. We had a great team of chefs creating lots of delicious and healthy options for us daily.
Social and Town Life:
1.) Describe the school's town and surrounding area.
Going to school in New Hope was an amazing experience. Solebury would provide rides into town several nights a week and on the weekends. The outskirts of New Hope are like any other suburb while the center of town is such an artistic and eclectic place. I still enjoy visiting New Hope and all it has to offer.
2.) Describe the social life at your school - what did you like most about it?
There were lots of different clubs and activities. There were also lots of places to "hang out" if you had down time. The boys dorm had ping pong and some other recreational games. The girls dorm had lots of books and board games. There were mall trips and trips into town on weekends. There were always lots of different outlets to socialize available to us.
First of all, the campus is gorgeous and has a natural relaxed vibe. On my first visit, as soon as I stepped out of the car, I felt at ease. Second, the faculty is exceptional. . .
Solebury was one of the best things to happen to me. The education I received, the friendships I made, the relationships with many of my teachers are still in place today. I'll never forget my. . .
Solebury makes sure to keep all class sizes very small, which was new to me as a former public school student. All students address teachers by their first names, which really emphasizes the mutual respect. . .
Show more reviews (

1 review

)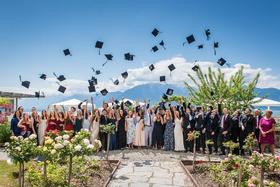 Nurturing Futures: A Journey through Boarding at Haut-Lac School in Switzerland
Nestled in the hills overlooking Lake Geneva in the French-speaking part of Switzerland lies an educational gem that embodies a unique blend of academic excellence, cultural richness and a profound sense of community. Founded over 30 years ago, Haut-Lac International Bilingual Day and Boarding School is now home to both 600 day students and a maximum of 30 boarders from around the world.
What To Wear at Your Job Interview
Navigating job interviews can be stressful, but knowing what to wear shouldn't be. Our comprehensive guide covers the essential dress code tips for men and women interviewing at boarding schools. Make your first impression count with style and professionalism.
Navigating the Modern Maze: Emerging Challenges for Boarding Schools
Explore the pressing challenges facing boarding schools, from marketing difficulties and rising insurance costs to facility maintenance and recruitment of competent trustees and teachers. This article delves into these complex issues and proposes innovative strategies to overcome them.