Foxcroft School - Review #1
About the Author:

College Enrolled
Gettysburg College
Home Town, State (Country)
Chantilly, VA
Years Attended Boarding School
2
Activities During Boarding School
During my time I participated in Foxhound traditions, was the head of the Current Events & Debate club, started up the Arabic Club and played on the varsity Volleyball and Softball team.
Daily Schedule:
Weekday
| | |
| --- | --- |
| 7:30 AM | Wake up. Quick breakfast. |
| 8:00 AM | First class - AP Biology |
| 8:45 AM | Second class - AP Human Geography |
| 9:30 AM | Free period - check mailroom for packages, buy a snack, plan out week and homework assignments in the library |
| 10:15 AM | Third class - AP Spanish Literature |
| 11:00 AM | Fourth class - AP English Literature |
| 11:45 AM | Peer Learning Associate - worked with different students to help study and make a study plan |
| 12:30 AM | Fifth class - Physics ; would eat lunch sometime afterward |
| 3:00 PM | Sports practice from 3-5:30PM. Shower then dinner at 6PM. |
| 7:30 PM | Study hall from 7:30PM to 9:45PM. Bedtime promptly at 10:30 ish. |
Weekend
| | |
| --- | --- |
| 10:00 AM | Breakfast at the dining hall. |
| 11:30 AM | Go back to sleep |
| 1:45 PM | Brunch. |
| 2:30 PM | Mixer prep. Texting boys and figuring out what to wear for the evening activity! |
| 5:00 PM | Leave for the mixer. Usually a 1-2.5 hour bus ride |
| 7:00 PM | Woodberry mixer - a few appetizers, lame DJ, awkward dancing, good ol' teenage stuff |
| 12:30 PM | Return from mixer. |
Review

Description

Gettysburg College

Located a short 10-minute drive from the luxurious small town of Middleburg, VA; Foxcroft School is the heart of a place that makes positive upbringing of their students the center of their priority. With special. . .

Lynchburg College

Foxcroft School is a place of sisterhood and traditions, which is pretty fitting seeing as it just celebrated 100 years in 2014. There are many traditions that stems from years of culture and beliefs. The. . .

UCLA

First of all this is an all girls boarding school with very rich tradition and uniqueness of the Fox-hound community that creates a very strong between friends and school faculty. This bond forms a family. . .

Boston University

Most teachers (about 80%) were required to live on campus, so teachers were a part of our lives even more than at a normal school. It wasn't odd to be at a teacher's house for. . .

Tufts University

The Fox/Hound tradition at Foxcroft is perhaps the most unique aspect of the school. It's something that encourages students to give their all outside of academics and fosters a loyalty to the school that. . .

Show more reviews

(2

reviews)
May 10, 2018
The ideas and suggestions offered here are aimed at the small to medium-sized schools which have limited marketing resources.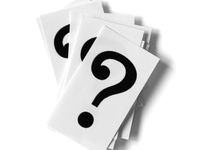 May 09, 2018
Inevitably at some point while you are looking at boarding schools, your child will ask what it's like living at boarding school. Here are some answers to those questions.
May 03, 2018
The quality of a summer camp depends very much on the quality and experience of the folks running it. When you select a summer program run by a boarding school, you are getting a program with experienced, well-organized professionals at the helm. More here.