Cheshire Academy - Review #1
About the Author:

College Enrolled
Syracuse University
Home Town, State (Country)
Beverly, MA
Years Attended Boarding School
4
Activities During Boarding School
I was a 4-sport varsity athlete (soccer, cross country, swimming, and track), sang in our school's a cappella group, was in two school musicals, and served on various committees. I was class secretary, vice president of our school's community service club (the Ich Dien society), and was a head tour guide.
Review

Description

Syracuse University

My family's relationship with Cheshire predates my brother's and my attendance there; our grandfather was a student at the Academy in the 1940s. The family came back to the school because of the summer program. . .

Johnson & Wales University

I lived in a house that was converted into a dorm, with the dorm parent living on the 1st floor, and five students living on the 2nd floor. Because the dorm had so few. . .

Guilford College

One aspect of Cheshire Academy that I liked in particular was the diverse and inclusive feeling of the school. When I attended, CA had a large proportion of students from overseas, which made for interesting. . .

Fordham University

Was the perfect place for me at the time. Small classroom size suited my needs and forced me to get involved in the curriculum. Required study time at night helped me to develop good study. . .

Show more reviews

(-1

reviews)
May 10, 2018
The ideas and suggestions offered here are aimed at the small to medium-sized schools which have limited marketing resources.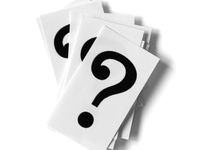 May 09, 2018
Inevitably at some point while you are looking at boarding schools, your child will ask what it's like living at boarding school. Here are some answers to those questions.
May 03, 2018
The quality of a summer camp depends very much on the quality and experience of the folks running it. When you select a summer program run by a boarding school, you are getting a program with experienced, well-organized professionals at the helm. More here.