Reflections and Advice:
1.) What do you think makes your school unique relative to other boarding schools?
The Putney School has a very unique style of teaching that includes students having jobs on the working farm that the school is located on and a progressive approach to academics wherein students are not shown traditional grades but instead given comments.
2.) What was the best thing that happened to you in boarding school?
I think Putney definitely shaped who I am as a person, it certainly encouraged me in my art making which is what I am still doing now. It also gave a unique perspective on the world and sustainable growth systems which is something I am grateful for today.
3.) What might you have done differently during your boarding school experience?
Be open minded. There are many types of students at Putney and while they may seem very difference there is a common bond that is created from the unique experience of being a Putney student that is long lasting.
4.) What did you like most about your school?
The arts program, the cabin program and the general atmosphere and culture of the school.
5.) Do you have any final words of wisdom for visiting or incoming students to your school?
Go swimming in the puddle (the pond on campus), make friends with the cooks and take advantage of all the hiking trails.
Academics:
1.) Describe the academics at your school - what did you like most about it?
I came from a more traditional academic background, a more conservative college preparatory school and so at first I was reluctant toward Putney's more unusual, progressive approach. However I was quickly converted to the Putney style of academics where grades are not readily shown to students (except for the purposes of the college admission process) as it gave me the opportunity to really focus on my own interests within my classes and not only on my performance on a piece of paper. After leaving Putney I was hugely grateful for my education there- particularly in the Humanities because I found that when arriving to college I had already read texts that aren't traditionally read a the high school level.
Athletics:
1.) Describe the athletics at your school - what did you like most about it?
The athletics at Putney were never super competitive but always rigorous enough to be worthwhile but with a strong emphasis on building teams and friendships above winning. However I know that since leaving Putney they have greatly expanded their sports program so I can't speak to its character now. When I was there students were able to participate in less traditional sporting activities as well: hiking, canoeing, cross country skiing.
Art, Music, and Theatre:
1.) Describe the arts program at your school - what did you like most about it?
Putney's great strength has always been and I think always will be the incredible arts program. While I was there I had access to a completely unrivaled selection of arts courses: printmaking weaving, blacksmithing, stained glass, woodworking, sculpture and more. I am a working artist professionally now and I definitely credit Putney with giving me the foundational tools to go on to work as an artist. I was in small classes with incredibly caring teachers who were encouraging and challenging. The arts were my favorite thing about Putney.
Extracurricular Opportunities:
1.) Describe the extracurriculars offered at your school - what did you like most about it?
I think one of the unique things about Putney is that nothing really is extracurricular. Art, sports, academics and dorm life are all part of a collective experience at Putney. I genuinely think it would be inaccurate to characterize "extracurricular activities" because all Putney activities are built into your overall experience at the school.
Dorm Life:
1.) Describe the dorm life in your school - what did you like most about it?
Putney has great dorms and great dorm parents. They also have the very unique opportunity for senior students to live in cabins in the woods which I was lucky enough to do. I have never heard of anything like this at any other school and it was one of the greatest things about my time there.
Dining:
1.) Describe the dining arrangements at your school.
Students are very involved in the kitchen and dining experience. All students are required to have a job in the kitchen at one point during their time there. I also did a huge cooking project as part of a senior class so I got very involved in the kitchen. Much of the food, especially milk, comes from the Putney farm.
Social and Town Life:
1.) Describe the school's town and surrounding area.
Putney is a beautiful town and we had weekly trips into Brattleboro, the larger nearby town, if we wanted to shop for supplies or food.
2.) Describe the social life at your school - what did you like most about it?
I made friendships that I still have today. I think Putney students are a very particular breed and the bond you create there is very long lasting.
Daily Schedule:
Weekday
3:00 PM
Soccer (or other sport)
7:30 PM
Evening activities (cooking, drawing, etc)
Weekend
1:00 PM
trip to Brattleboro
My school had a phenomenal work program, where students were expected to complete jobs around the school 6 days a week. These jobs included working on the farm, preparing meals, cleaning up after meals, cleaning. . .
Putney is a vibrant community where teachers and students are actual friends. It's conducive to personal growth and a place where I and other students found our passions. Everyone is excited and working on something. . .
Putney is a coeducational boarding and day school in Vermont. It values and practices progressive education, and has a diverse and rigorous curriculum. It boasts a strong academic program, along with a work job program. . .
Show more reviews (

11 reviews

)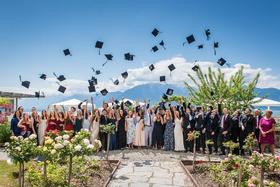 Nurturing Futures: A Journey through Boarding at Haut-Lac School in Switzerland
Nestled in the hills overlooking Lake Geneva in the French-speaking part of Switzerland lies an educational gem that embodies a unique blend of academic excellence, cultural richness and a profound sense of community. Founded over 30 years ago, Haut-Lac International Bilingual Day and Boarding School is now home to both 600 day students and a maximum of 30 boarders from around the world.
What To Wear at Your Job Interview
Navigating job interviews can be stressful, but knowing what to wear shouldn't be. Our comprehensive guide covers the essential dress code tips for men and women interviewing at boarding schools. Make your first impression count with style and professionalism.
Navigating the Modern Maze: Emerging Challenges for Boarding Schools
Explore the pressing challenges facing boarding schools, from marketing difficulties and rising insurance costs to facility maintenance and recruitment of competent trustees and teachers. This article delves into these complex issues and proposes innovative strategies to overcome them.