New Mexico Military Institute - Review #2
About the Author:

College Enrolled
Texas Tech University
Home Town, State (Country)
Torreon, TX
Years Attended Boarding School
1
Activities During Boarding School
Activities at New Mexico Military Institute are very extensive. We definitely have academic activities after class. Personally, I was more involved in physical activities such as cross country, track and swimming but we also have football, basketball and all other high school sports. We also have a great fencing and pentathlon coach. All of the activities are free. We also have a gym with weight room, basketball courts, tennis courts, locker rooms and a 25 yard pool that has a trampoline as well. You can also get in to many JROTC activities such as shooting, color guard or flame guard. Leadership positions are extensive as the entire school in based on a leadership-subordinate model. Cadets (students) are assigned a rank that comes with responsibilities.
Daily Schedule:
Weekday
| | |
| --- | --- |
| 6:00 AM | Reveille / Wake up Call |
| 6:15 AM | Mandatory Breakfast Formation |
| 8:00 AM | School Starts |
| 12:00 AM | Mandatory Lunch Formation |
| 3:00 PM | School Ends |
| 4:00 PM | Extracurricular activities |
| 6:30 PM | Mandatory Dinner Formation |
| 7:00 PM | Study Time Starts |
| 9:30 PM | Study Time Ends / Free 4th Meal |
| 10:00 AM | Night Time |
Weekend
| | |
| --- | --- |
| 8:00 AM | Morning Formation, no breakfast |
| 8:30 AM | Free time until 6pm |
| 9:00 AM | Brunch |
| 6:00 PM | Dinner Formation |
| 7:30 PM | Study Time |
| 10:00 PM | Night Time |
Review

Description

New Mexico Military Institute

New Mexico Military Institute (NMMI) is one of the few schools that is Army based, High School and Junior College, as well as Early Commissioning Program (ECP) Senior Reserved Officers Training Corps (SROTC). As a. . .

Texas Tech University

First of all, this is a military boarding school. Military discipline is strictly enforced throughout the year and uniforms are worn daily. Every building on campus has the same architecture and this really creates a. . .

Eastern New Mexico Unversity

The military environment is very conducive to scholastics and athletic excellence. . .

N/A

New Mexico Military Institute is special because it has been around for 125 years and the barracks (dorms) are considered a national monument. They can only be repaired, not taken down. This makes the living. . .

New Mexico Military Institute

The school is unique because since it is a military institute it teaches you to have a balance between academics social life and the military life. There are so many activities to do either alone. . .

Show more reviews

(0

reviews)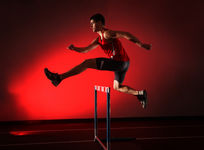 October 24, 2017
How to handle five basic challenges involved in choosing a boarding school.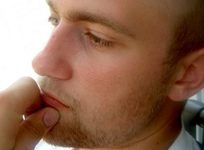 September 28, 2017
Use a spreadsheet to develop your initial list of schools. Here's how.
September 28, 2017
Finding the right boarding school for your child is one of the most important and expensive decisions you will ever make.