Reflections and Advice:
1.) What do you think makes your school unique relative to other boarding schools?
What is really unique about KUA is that the school keeps the student size relatively small; thus, you can always feel like you're at home. Everyone knows each other and every faculty knows every student's name. KUA has a very tight community.
2.) What was the best thing that happened to you in boarding school?
While being part of many sports and activities and being responsible of leadership positions, I managed to be part of Cum Laude Society, which let top 10% of the graduating class. I learned how to manage may time between academic and other activities throughout the day, and still apply what I learned at KUA to my college life, which made me grow not only as a student but also as a person.
3.) What might you have done differently during your boarding school experience?
What I would have done differently if I could back is that I would definitely approach to many more faculties and students. What I realized at college is that there are less opportunities to meet at college. Professor and students at college are as diverse or even more than a lot of boarding schools but you have less chance to get along with them. Don't afraid to reach out and get to know each other. KUA is very diverse and has many international students with different yet interesting backgrounds. It feels amazing to visit each other's country during breaks even after college around the world.
4.) What did you like most about your school?
What I liked most about KUA is that you can really be you. You do not have to be someone else, someone that others may like or expect you to be. You can participate in activities, study what you like, play sports that you are most passionate about, eat what you want, get along with friends with similar interest. KUA has almost everything that you are looking for and work hard to bring new things in if that is currently not available.
5.) Do you have any final words of wisdom for visiting or incoming students to your school?
* KUA has sushi and rolls at the student store! * Go out to Hanover (Dartmouth area) for some great food and get a glimpse of what college life would be like!
Academics:
1.) Describe the academics at your school - what did you like most about it?
What I liked about KUA is that the school offers a lot of Honors and AP course that prepare you for college. What I realized after I came to a college is that what I learned from KUA really prepared me for intro college courses. Also, there are many language options and electives for all subjects that you may take. Personally, I took many honors and AP course that has great teachers and classmates that makes the class environment pretty competitive and helpful to grow as a student.
Athletics:
1.) Describe the athletics at your school - what did you like most about it?
There are around three to five different sports per season (fall, winter, spring). I participated in swimming in winter and lacrosse in spring. In my ninth grade, I tried playing lacrosse for the first time in JV boys' lacrosse team and it was very fun although it was my first time playing. During fall, I did pottery and STEM Robotics instead of participating in sports, which is also good alternative for students who are not interested in any sports for that season. There are many alternatives such as pottery, STEM, theatre, musical...etc, which I think was also good.
Art, Music, and Theatre:
1.) Describe the arts program at your school - what did you like most about it?
I was part of KUA's classical ensemble and The Concordians (Quire). Classical Ensemble and the Concoridans both counted as classes. Classical Ensemble meets more regularly than The Concordians. Although I was only part of two activities, KUA has a really good theatre and dance programs that a lot of students participate in. Also, very close friend of mine who was part of KUA's theatre team once told me that you not only learn acting but also learn stage making and other activities related to theatre.
Extracurricular Opportunities:
1.) Describe the extracurriculars offered at your school - what did you like most about it?
KUA has many both student-led and general faculty-included clubs. I personally was part of many clubs: Peer Tutor, Diversity Club President, Math Club, Community service club President, Student Librarian. What I liked about clubs at KUA was that you can always join any of these clubs without any background and there are always people who are better and have more background that you can always learn from. One of my favorite experiences was being a student librarian during evening hours and when faculties were not present. KUA believes in.its students and I loved taking care and being responsible of the library.
Dorm Life:
1.) Describe the dorm life in your school - what did you like most about it?
The most amazing part about for life at KUA compared to that of other boarding schools is that KUA has a lot of single rooms. I spent all my four years in a single at KUA. You have a choice of choosing single, double and sometime (very rare) triple room. Dorms are very clean and relatively spacious, provides living room with TVs and microwave. There is a weekly dorm meeting with doormats and dorm parents. There are two to three student dorm proctors who are responsible of checking in students during evening and night hours.
Dining:
1.) Describe the dining arrangements at your school.
There is one dining hall that provides buffet-style foods. Salad bar, cereals, fruits are always available. What I liked most about the dining arrangement at the school was that part of the kitchen was open for students to cook their own stir-fry for lunch and dinner time, which a lot.of students liked. During weekends, brunch is provided instead of breakfast and lunch.
Social and Town Life:
1.) Describe the school's town and surrounding area.
KUA is located at the top of the hill in a small town of Meriden, New Hampshire. There is no supermarkets or stores around that you can possibly walk to but there a small store next to the gas station (~10min walk) from the school. First, I was very complaint of the surrounding area since there is no where to go. However, KUA provides school buses during weekends for students to go grocery shopping and eat at restaurants in Lebanon and Hanover, New Hampshire, which takes around 30-40 minutes. Also, KUA is only 30 min away from Dartmouth college; therefore, students can attend to many great events held at Dartmouth college, which was great for me.
2.) Describe the social life at your school - what did you like most about it?
KUA has around 300-400 students with different background, culture, and characteristics. KUA has many smart, athletic, and artistic students who are blended into community as one. Faculties and students do not judge others by their race, culture, gender or characteristic. Basketball players participate in theatre program, soccer players are in STEM Robotics, and hockey players are in dance program. There is nothing you should worry about being judged.
Daily Schedule:
Weekday
8:00 PM
Hanging out with friends
Weekend
12:00 AM
Hanging out with friends
6:30 PM
Town trip (grocery shopping)
At KUA students are encouraged to explore themselves through other means of learning for example exploring a specific scholar program or receiving a Cullman Scholarship. During my time at KUA, I dived into both ends. . .
I feel like the sense of community is like no other at KUA. I graduated nearly 4 years ago, yet I am still in daily contact with at least 15-20 students from my school. It. . .
What is really unique about KUA is that the school keeps the student size relatively small; thus, you can always feel like you're at home. Everyone knows each other and every faculty knows every student's. . .
Show more reviews (

3 reviews

)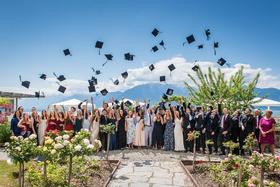 Nurturing Futures: A Journey through Boarding at Haut-Lac School in Switzerland
Nestled in the hills overlooking Lake Geneva in the French-speaking part of Switzerland lies an educational gem that embodies a unique blend of academic excellence, cultural richness and a profound sense of community. Founded over 30 years ago, Haut-Lac International Bilingual Day and Boarding School is now home to both 600 day students and a maximum of 30 boarders from around the world.
What To Wear at Your Job Interview
Navigating job interviews can be stressful, but knowing what to wear shouldn't be. Our comprehensive guide covers the essential dress code tips for men and women interviewing at boarding schools. Make your first impression count with style and professionalism.
Navigating the Modern Maze: Emerging Challenges for Boarding Schools
Explore the pressing challenges facing boarding schools, from marketing difficulties and rising insurance costs to facility maintenance and recruitment of competent trustees and teachers. This article delves into these complex issues and proposes innovative strategies to overcome them.