Colorado Timberline Academy - Review #1
About the Author:

College Enrolled
Fort Lewis College
Home Town, State (Country)
Edwards, Colorado, CO
Years Attended Boarding School
1
Activities During Boarding School
I participated in our soccer league and of course, "personals" or outdoor pursuits. This included, biking, skiing, snowboarding, kayaking, climbing, and working out at the local gym. My theatre class also put on a play at the end of the year. Opportunities to get involved in your school community at CTA are plentiful and if you have a particular interest that you want to pursue, the staff is more than willing to accommodate it however they can.
Review

Description

Fort Lewis College

Colorado Timberline Academy is very non-traditional because of the size of the school. You have to be comfortable with living in very close quarters with a limited amount of people for the duration of your. . .

full sail university

This school is unique because it revolves around skiing. I really enjoyed going to this school because there is such a different school curriculum than any other school.. . .

Oregon State University

CTA is very unique in that it works on a bloc system. Students take 3 courses per bloc, and blocs are 4-5 weeks in length. Students are very engaged during the long class. . .

Oberlin College (BA); Syracuse University (EMPA, Ph.D.)

I fell through the cracks at my excellent, but large and competitive, public school in Westchester. At Colorado Timberline Academy, with its unique block system, tiny classes (3 to 6), and intimate atmosphere (we called. . .

Show more reviews

(-1

reviews)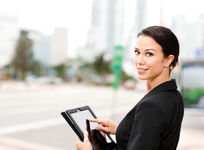 August 14, 2018
An education consultant knows schools. Like any professional he has vast experience in and knowledge of his chosen field.
August 02, 2018
Explore the different types of boarding school options in the US. Find which type of boarding school is most appropriate for you.
July 18, 2018
It makes sense to cast your net widely when looking at boarding schools. Here's why.