Reflections and Advice:
1.) What do you think makes your school unique relative to other boarding schools?
For me, FVS was a one-of-a-kind experience. In my search for boarding schools, FVS stood out for two reasons. First, the school combines an Eastern education—liberal arts & sciences—with an adventurous and outdoorsy environment typically found in the West. The result of this is a rigorous academic curriculum coupled with a profound relationship with nature. AP Physics were followed by prairie walks. Horses and deers could be spotted from English classrooms. From deep intellectual discovery to challenging physical maneuvers, I think FVS has something to offer for everyone. Secondly, the school is known for its diversity. As an international student, I notice that the word "diversity" is usually used as a tagline instead of a guiding principle. However, at FVS, "diversity" is present and evident. Oftentimes, I would find myself in the dining hall surrounded by people from Finland, Germany, Japan, and cities I couldn't possibly pronounce. Was it a sheltered bubble? I would be lying if I said no. But it was a bubble where we got to interact with incredibly diverse perspectives—a safe space that simulated the real world, a place where we could understand society without fear of judgement.
2.) What was the best thing that happened to you in boarding school?
I became an entirely different person after going to FVS. I learned how to be independent and self-motivated; I developed friendships across borders; but most importantly, I recognized the importance of being uncomfortable and living for others. My first dorm parent told me that, "Look at her. She chose to be uncomfortable in front of the crowd so she could be elected as Class President. You have to learn to be uncomfortable." That single piece of advice has changed my life. From leading a club to learning how to get my grades up after a C on the test, every event has been an opportunity for me to learn to become not just a better student, but a better person and a responsible world citizen.
3.) What might you have done differently during your boarding school experience?
I would have tried more things. I regret staying in my room where I could have gone out and play Frisbee with my friends; choosing to stick with what I know instead of exploring what I could have known. If you are a new student to FVS, make sure you try everything FVS has to offer before deciding which one of them is "your thing". Reach out to people and make yourself known. I only did that in my 2nd year, but you can start right now.
4.) What did you like most about your school?
3 things I am grateful for as an FVS student: - The newly developed love for the outdoors. - The ambition to take on challenges; and the discipline to conquer them. - The diverse connections I now have. From Puerto Rico to Russia, FVS students stay connected with each other.
5.) Do you have any final words of wisdom for visiting or incoming students to your school?
Time really does pass by quickly. If you decide to attend, do not let your time here be a waste. Enjoy the good and the bad, since both are equally helpful. To conclude, I want to use a saying which was given to me by a dorm parent whom I truly admired: You will get what you put into it. FVS is not about the place, but the people. I believe this place is special. But don't take my word for it — go explore yourself.
Academics:
1.) Describe the academics at your school - what did you like most about it?
Overall, the academics at FVS is challenging. There are 4 blocks every day, representing 4 classes, and each block is around 75 minutes. The minimum number of classes you can have is 5, and the maximum is 8, meaning that all of your blocks are occupied. Personally, I suggest having at least 1 free block so you could catch up on homework and take care of yourself. Students here often have 2 free blocks in their schedule: one for work and the other for breakfast on days where we want to sleep in for just a little longer. With 150 minutes to spare, don't fall into the trap of thinking that there'd be plenty of free time; the level of homework is pretty rigorous, so you will need to manage your time carefully.The classes are relatively close to the dorms. The longest distance is probably from the hills (yes, there are hills on our campus) to the gym which usually holds Physical Education classes, but even that only takes around 5 - 7 minutes to commute between the two locations. Personally, I enjoy the walks. It takes your mind off of things and allows you to enjoy the beautiful weather in Colorado. The faculty is knowledgeable; however, I have to admit that I prefer the teaching styles of some over others. If you are into Science, I suggest FIGHTING for Ms. Baker's classes (Astronomy and Physics). Those classes fill up quickly. She is incredibly passionate and goes to great lengths to assist you in your work. The Math department is solid. Mr. Lobo and Ms. Prantl are GIFTED (no normal humans can be at their level) lecturers, who could explain complex concepts to the point that they become, not less complex, but so simple that they disappear. But they tend to give ample homework. For the English department, results speak for themselves. In my year, students in AP Lang all got a 4 or a 5.
Athletics:
1.) Describe the athletics at your school - what did you like most about it?
The reason for favorites in a family is that they have the potential to greatly succeed. The same thing applies for the Athletics department at FVS—for some sports, medals were too many to count; for others, medals were souvenirs given to the players who tried.The climbing team is the golden child. They compete at high levels, literally and figuratively, and they dominate. For that reason, it is difficult to make Varsity; you'd need ample experience with the sports and a good relationship with Dr. G, who will give you lectures on the history of mankind when you ask a simple "What's his name" question.Next up on the list would be soccer. We only play 2A teams, but at least we are at the top echelon of that level. We have British coaches, so that must be a plus. One used to play professionally, and the other is a professional sports commentator who works best at his desk in front of the TV. No offense.We also have a strong Horse-riding team. You can choose between English and Western; from my fading memories, I believe the Western Riding team wins more competitions for the school. You also have the option to bring your own horse.Now, although we have an enormous gym (you can visit the school's website to see high-resolution pictures), our Basketball teams (Boys and Girls) are, frankly, not great. But hey, if you are a thriving basketball superstar, you should join our team to turn things around.
Art, Music, and Theatre:
1.) Describe the arts program at your school - what did you like most about it?
We have a strong theater program. There are 3 plays every year and the faculty always sends out emails ahead of audition. The plays are truly exceptional. The actors are not afraid to push themselves; the tech crew makes sure all lighting is on-point; and the script is beyond phenomenal. It might sound like an exaggeration, but it really isn't. If you are into theater, FVS is a great place for you.The music department could see more improvements. The choir only performs at school events; we don't really have a school-wide initiative to push musicians to compete/perform in local communities or at state levels. This is probably the weakest link in the Arts program at the school.
Extracurricular Opportunities:
1.) Describe the extracurriculars offered at your school - what did you like most about it?
There are a multitude of student organizations at FVS. A few notable ones are Business Club, MUN, Chinese Club, Board Games, Debate, and SCO (Student Cultural Organization). The clubs often hold events at the school and in the local communities; for instance, the Chinese Club would hold a large festival every Lunar New Year in downtown Colorado Springs. As for Business Club, we work with the school's cafe - the RoadKill cafe - to introduce food and beverages that correspond with the seasons. We also hold "Financial Literacy" workshops for the students here. SCO works tirelessly to put forth pressing ideas during Chapel Meets, which occurs every Thursday, as well as in international events. However, this is not the case for every club. Only a few clubs have members who are committed enough to participate in said events. The reason for this is that the official time for club meetings is every other Friday, which, considering the amount of dedication required for well-organized events, is less than enough. This is an "issue" I had raised during my time at FVS. For my club, I tried to urge the members to meet weekly; however, the effort often failed through because the additional meetings weren't binding.That being said, I believe the extracurricular scene at FVS has great potential. Unlike other schools where every single topic already has its own club, students at FVS have plenty of unoccupied space to start one of their own. This is particularly helpful for applying to college because starting an initiative is more impressive than simply joining one. If you are self-motivated and are not afraid to venture on underwriting paths, then you would find that FVS has truly unique opportunities to offer.
Dorm Life:
1.) Describe the dorm life in your school - what did you like most about it?
Unfortunately, you do not get to choose your dorm or your roommate when you first get to FVS. Fortunately, that allows you to meet people whom you'd never expect. I came to FVS my Sophomore year, and I was in a Triple with an American fashion icon and a hilarious guy from Beijing. We usually have deep-rooted beliefs about who we are and which type of people we are fond of. However, FVS has taught me that the only way to grow is to put yourself into the unknown. By expunging my convictions, I now know how to wear a Turtleneck and a dozen of (maybe a little inappropriate) Chinese jokes.There are 10 dorms at FVS--5 for boys and 5 for girls--organized into roughly 4 areas: The Penrose Complex, The Sages, the Perrys, and the New Dorms. Each area has its own benefits. The Penrose Complex is the most convenient one since it is near the Campus Center (where students socialize) and isn't too far from other important locations; the Sages are on a beautiful hill looking down on the whole campus; the Perrys are for Freshmen, but I heard that the administration might change them to Upperclassmen dorms in the future; and the New Dorms are right next to the gym.After your first year, you get to choose your roommate and indicate your preferred dorm; the housing system is based on seniority, and, although FVS doesn't want to admit, the dorm parents' preferences. A couple of key things to know: Closed Study Hall is from 7:30 PM - 9 (focused time to study on your own) and Open Study Hall is from 9 PM - 10 (dedicated for group work); lights out are at 11 PM on weeknights and 12:30 AM on Friday and Saturday, but you can ask to stay up later than that if you still have homework to do; and there might be surprise burger parties, so your diet is pretty much out of the window.
Dining:
1.) Describe the dining arrangements at your school.
Coming from an Asian country, my judgement on the quality of food may be biased. Overall, FVS is known to have better food than its peers. I'd say there is a wide variety of dishes to choose from; and if you do not feel like eating the main courses on that day, you could always get a Panini or a Bagel on the side aisle. The desserts, on the other hand, are ALWAYS good. Keep in mind that Apple Juice and Chocolate Milk runs out fast.
Social and Town Life:
1.) Describe the school's town and surrounding area.
Colorado Springs, in general, is not a particularly vibrant place. The surrounding area of FVS is no different. Yes, there is a decent variety of restaurants 10 - 15 minutes away from the school, but you'd find them not particularly appetizing. There are, however, exceptions. If you are into Korean food, you should go to Shin Sa Dong, and if you are a beef geek, then The Famous Steakhouse is not a poor choice. I wouldn't describe the surrounding area as "rural" or "country-like"; if you enjoy a neighborhood with just enough malls and restaurants to go to then you are at the right place.It is expensive to travel downtown with a cab. FVS solves this issue by organizing "Movie Bus" and "Mesa Ridge Runs" every weekend, as well as occasional trips to Denver, which is definitely more metropolitan.
2.) Describe the social life at your school - what did you like most about it?
Most of the time, students hang out in the Campus Center. On the weekends, the pool table and the ping-pong table in there are usually packed. The RK cafe is also in the Campus Center. With $1 - $2 you can get a tasty Lava cake with Vanilla ice cream or a much-needed Root beer float. We also "chill" with our friends on the large grassy area in front of the classrooms; in the summer, it is just a little breezy at night, which is perfect for long conversations. I think the dorm is a social hub in itself. You develop a special kind of bond with the people you live with. In my senior year, we played poker almost every day and through that game, I made more friends than I had ever imagined. We also had late-night basketball games and dorm birthday parties—the things we often take for granted but end up being what we miss the most.
For me, FVS was a one-of-a-kind experience. In my search for boarding schools, FVS stood out for two reasons. First, the school combines an Eastern education—liberal arts & sciences—with an adventurous and outdoorsy environment typically. . .
There is a required trip the week before spring break where you can go to the Bahamas to learn about marine life, go to China, France, New Orleans, and many other places. The majority of. . .
FVS is extremely unique in the sense that it allows students to engage in not just one aspect of life. There is a really healthy balance between academic, athletic, and artistic activities in the schedule. . .
Show more reviews (

1 review

)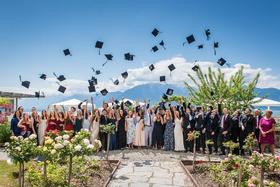 Nurturing Futures: A Journey through Boarding at Haut-Lac School in Switzerland
Nestled in the hills overlooking Lake Geneva in the French-speaking part of Switzerland lies an educational gem that embodies a unique blend of academic excellence, cultural richness and a profound sense of community. Founded over 30 years ago, Haut-Lac International Bilingual Day and Boarding School is now home to both 600 day students and a maximum of 30 boarders from around the world.
What To Wear at Your Job Interview
Navigating job interviews can be stressful, but knowing what to wear shouldn't be. Our comprehensive guide covers the essential dress code tips for men and women interviewing at boarding schools. Make your first impression count with style and professionalism.
Navigating the Modern Maze: Emerging Challenges for Boarding Schools
Explore the pressing challenges facing boarding schools, from marketing difficulties and rising insurance costs to facility maintenance and recruitment of competent trustees and teachers. This article delves into these complex issues and proposes innovative strategies to overcome them.