Fountain Valley School of Colorado
FVS is an independent high school located at the base of the Rocky Mountains in Colorado Springs, offering an international boarding and day school program.
FVS offers a diverse, global community of students and faculty who are deeply committed to their learning.
Students are encouraged to take ownership of their education and empowered to write their own history.
Our broad-based liberal arts approach will challenge students how to think, not what to think through globally-minded inquiry, problem-solving, experiential learning, and creative expression.
Our magnificent setting on 1100 acres at the foot of the Rocky Mountains provides abundant opportunities to pursue sports inspired by our western lifestyle like equestrian (English & Western), rock climbing, club soccer, mountain biking, skiing, as well as traditional sports.
We offer a second mountain campus located 2 hours near Buena Vista, Colorado used for recreational and experiential learning.
Grades: (Boarding) 9-12
Enrollment: 245 students
Yearly Tuition (Boarding Students): $65,500
Yearly Tuition (Day Students): $32,500
Acceptance rate: 60%
Average class size: 12 students
Application Deadline: Feb. 1 / rolling
Source: Verified school update
Upcoming Events and News
ATHENAEA CITY-WIDE HIGH SCHOOL POETRY CONTEST - 02/01/2023

Fountain Valley School will sponsor its 14th annual contest for high school students. Submit up to three poems; each poem must include the student`s name, address, school, phone and email.

...more

The competition includes a bilingual category and three cash awards (submit your original poem and English translation). No translation devices should be used in either version. Students may enter both categories. Submit your entry electronically to dreynolds@fvs.eduAshley Cornelius, the Pikes Peak Poet Laureate, will act as the contest judge. $350 in cash prizes. Deadline : March 1.Please contact FVS English Department Chair Dave Reynolds with any questions or comments. Entries may also be mailed to:Dave Reynolds, Fountain Valley School Rd, Colorado Springs, CO 80911

hide

AUTHOR DAVE PHILIPPS '96 PRESENTS AT ALL SCHOOL - 02/01/2023

While assigned summer reading may be a familiar-though perhaps begrudgingly necessary-summertime activity, it also serves as an anchor into classroom concepts that often drift away across the leisurely months of

...more

summer vacation. In the spirit of creating a sense of solidarity within our broader community, this year FVS instituted its first-ever community-wide summer read. All members of the faculty and student body read "Wild Horse Country" a non-fiction publication written by FVS alumnus, Dave Philipps `96.
While much of Philipps` work focuses on the human impact of war, "Wild Horse Country" recounts the history of wild horses in the United States. The book outlines the presence of wild horses in the U.S. in great detail. It begins with their earliest ancestor-Hyracotherium, which lived about 55-45 million years ago-then continues on to the "myth" of the mustang found scattered throughout tales of the Wild West, then to the modern dilemma of wild horse relocation and overpopulation. For a community nestled amid sprawling prairie land that extends to the foothills of the Rocky Mountains-with a history deeply rooted in ranching and an active ranching community that manages over sixty horses-many of the tales contained within Wild Horse Country feel as though they could have taken place here on campus.In fact, the stories felt so visceral to those enjoying the summer read from the prairie-where our own horses could be observed silhouetted against the mountain skyline-it seemed more than likely that Philipps` book might have had its origins right here.
Philipps, who has remained an active member of the FVS community since his graduation, joined us on campus at the beginning of the school year to present on his book. He spoke about his work as a journalist and offered some sage wisdom from one FVS graduate to the future graduates filling Lewis Perry Jr. Chapel. During his visit, students and faculty alike had the opportunity to partake in a Q&A with Philipps. When asked whether his time at Fountain Valley in any way influenced or inspired him to write Wild Horse Country, Philipps noted that, while it wasn`t his time at FVS itself that spurred the questions that led to the book, his time at FVS has influenced every part of his life since he graduated:My time at FVS was the most influential thing that ever happened to me, and not a week goes by that I don`t think about it. I guess it did [influence my book], because so much of FVS focused on the West that it made me forever interested in that subject."-David Philipps `96
While FVS might not have been directly causative in the inception of Wild Horse Country, the chain of events that led to the fascinating and intricately detailed final product grants us an appreciation for the genuine curiosity that inspired the book perhaps even reminding us of what stories might be out there waiting for anyone willing to ask enough questions.Wild Horse Country began with Philipps` own determination to design a job comprised entirely of "field trips" to places that he wanted to go, "to poke around in stuff [he] had no business poking around in." Philipps made it his mission to come up with his own stories, so when he saw an announcement for a government wild horse adoption day in Canyon City, his curiosity was piqued, and he went to cover the story. Upon his arrival, Philipps said he, "witnessed big, government corrals filled with horses but there were only maybe six adopters." And it was with the answer to his question, what do they do with the rest of them, that "Wild Horse Country" first began.Philipps was fascinated by the idea that somewhere out there, there were government ranches filled with wild horses. But wild horses, Philipps noted, are "too far out there" to write about for the Gazette. The story remained in the back of his mind for about five years, until he received a one-year fellowship to begin working on his book. In its entirety, "Wild Horse Country" took about four years to complete.For Philipps, this was an opportunity to do something different. It was a break from his usual niche of writing about the military, and it offered a number of adventures that took him into some of the most remote parts of the country. An outdoor enthusiast, Philipps said that this was part of his motivation to write the book. He, "knew that [he] would get to go to some of the most beautiful places in the West, and places that [he] otherwise might not have reason to go to." Within his book, Philipps recounts his experiences of witnessing a helicopter round-up, searching the badlands for Hyracotherium jaw bones, and touring an active ranch that has been owned and operated by the same family for generations.His research unearthed a slew of American folk figures, including Wild Horse Annie-whose advocacy laid the groundwork for the laws that govern the treatment of wild horses and burros to this day-as well as Frank Litts-the first known wild-horse rights advocate-who repeatedly attempted to destroy a horsemeat canning factory in his efforts to protect the animals he loved. But although "Wild Horse Country" details numerous stories about mustangs and the American West, Philipps noted, "the most interesting thing [he] learned [during his research] was that the romantic myth that the wild horse was the partner of the cowboy was completely wrong. There had been a war going on between cowboys and wild horses for 150 years."During his All-School presentation, Philipps remarked on how, in the case of the wild horse, history created myth, myth created law, and law created a perverse reality that begs the question, "Why are we keeping thousands of wild animals in captivity at an insane expense in order to preserve something that is already wild and free?"Dave Philipps posing with his former English Teacher Dave Reynolds and current FVS students.When asked how he felt about being back at FVS to discuss his book, freshly read by the community, Philipps replied:I get to come back probably about once a year, and it`s always deeply emotional for me. This place is deeply unchanged. The heart of this community of learning and teaching and friendship is still here, and I still get choked up about it. It seems silly, but if you grow up in a place, it never loosens its grip on you, and it seizes me every time I come back."Philipps currently works as a journalist for the New York Times, and he has twice been awarded the Pulitzer Prize for his work. He received his first award for national reporting in 2014 for his three-day series, "Other Than Honorable," which ran in the Colorado Springs Gazette and examined the treatment of injured American soldiers being discharged without military benefits. In 2022, Philipps, alongside a team of reporters, was awarded the Pulitzer Prize for international reporting for a series that exposed how United States military airstrikes in Syria, Iraq, and Afghanistan caused thousands of civilian deaths that had never been publicly reported.

hide

MAJOR ACCOLADES FOR FVS SCIENCE STUDENT - 05/02/2022

Fountain Valley School congratulates Tony T. `23 on his outstanding performance at the Pikes Peak Regional Science and Engineering Fair held on February 26, 2022 and the Colorado State Science

...more

and Engineering Fair held on April 7-8, 2022.

hide
School Overview
Fountain Valley School of Colorado
Boarding School Avg.
School Focus
College Preparatory
College Preparatory
Grades Offered (Boarding)
9-12
5-12
Religious Affiliation
Non-denominational
Campus Size
1100 acres
126 acres
Student Body
Enrollment
245 students
310 students
Offers Post-Grad Year
No
No
Academics and Faculty
Classroom Dress Code
Casual
Average Class Size
12 students
Student : Teacher Ratio
6:1
7:1
# of AP / Advanced Courses Offered
19
17
% Faculty with Advanced Degree
Summer Program Offered
Yes
Tuition Cost
Endowment Size
$50 million
$25 million
Yearly Tuition
(Boarding Students)
$65,500
$61,400
Yearly Tuition
(Day Students)
$32,500
$33,830
Tuition international students
$68,000
$55,000
% Students on Financial Aid
Avg. Financial Aid Grant
$28,000
$25,000
Merit Scholarships Offered
No
Acceptance Rate
Application Deadline
Feb. 1 / rolling
Jan. 15
Director of Admissions
Lindsey Ratliff
Matt Rinkin
Associate Director of Admissions
Santiago Durango
Course Listings
AP / Advanced Courses
# of AP / Advanced Courses Offered
19
17
Courses
2-D Studio Art, 3-D Studio Art, Advanced Biology, Advanced Calculus AB, Advanced Calculus BC, Advanced Chemistry, Advanced Chinese Language and Culture, Advanced English Literature and Composition, Advanced Environmental Science, Advanced French Language and Culture, Advanced Music Theory, Advanced Physics C: Mechanics, Advanced Precalculus, Advanced Spanish Language and Culture, Advanced Statistics, Advanced United States Government & Politics, Advanced United States History, Advanced World History, Anatomy and Physiology, and Trigonometry, Authority & Theories of Human Nature, Colorado Natural History, Financial Math/Economic Reasoning, Functions, Global Citizenship, Global Studies, Honors Algebra II, Honors Chemistry, Honors Discrete Mathematics, Honors Freedom, Honors Geometry, Honors Linear Algebra, Honors World History, International Relations, Mandarin I-III, Principles of Engineering, Robotics, Spanish I-III, Spanish IV: Hispanic History, Statistics, Sustainable Science, U.S. History: Origins to 1877, World History and Geography, World Societies
Sports
# Interscholastic Sports Offered
20
16
Extracurriculars
Total Extracurricular Organizations
13
23
Extracurriculars
Club or Organization:
Academic Honor Society, Admission Ambassador, Athenaea-Student Newspaper,
Board Game Club
,
Environmental Club
, LGBTQ+, Matchwits,
Math Club
, Student Cultural Organization,
Student Government
, The Owl (Yearbook), Varsity Club
Arts and Music Programs:
Art Barn Assistants
College Matriculation
Year: 2019 - 2022
10 Most Popular College Choices (# Enrolled)
Colorado State University
20
Northeastern University
20
University of Colorado Boulder
20
University of Puget Sound
20
University of Washington
20
School Notes
Exploring and learning on our 1,100 acre campus in the Rocky Mountain West builds an incredible foundation for personal growth. Our teachers come from diverse backgrounds and offer high-level academics supplemented by their own professional experiences. The small class size allows for academic depth far beyond teaching to any test, because that is not the metric we use to measure student growth. FVS students learn by doing, as we emphasize experiential learning throughout our curriculum. Our world-wide alumni network is another source of lifetime support, as many alumni return annually to kick off the summer at FVS Alumni Weekend.

Our second Mountain Campus, the Class of `69 Mountain Campus is a learning landscape and lodge that invites adventure and brings students and faculty together in a spectacular setting. A two-hour drive from Fountain Valley School and settled at the foot of the majestic Collegiate Peaks, the Mountain Campus is the scenic home base to many FVS outings, seminars, and class retreats-and a place for learning, camaraderie, and fun. Generations of students have bonded at this extraordinary place, and alumni have dedicated their time and resources to the renovation and upkeep of this historic treasure.

The combination of our international student body and Western setting sets us apart. Our Global Education approach provides on-campus cultural events, excursions throughout the region, and opportunities for international travel each Spring during our Interim Expeditions. Our Western location offers a unique twist on the traditional boarding school experience and offers immediate access to countless natural resources.

An FVS parent stated, "My daughters were blown away by the experience of discussing the Cold War in a history class along with students from such countries as China, Vietnam, and Russia."

The School`s distinguished Equestrian program continues to thrive on our ranch property, housing 55 school-owned horses, as well as space for your child to board their own horse. Both English and Western riding are offered, with Equestrian being the longest-running athletic program at Fountain Valley School. Indoors and out, the accommodations for horse and rider-which include one of the largest indoor arenas in the state-are extensive. With the barn and riding facilities located in the same area as the athletic center, students are able to ride every day, which gives them an edge in the competitive arena.

Fountain Valley School of Colorado accreditations: The National Association of Independent Schools, Association of Colorado Independent Schools, The Association of Boarding Schools
Source:
Verified school update
Frequently Asked Questions
How much does Fountain Valley School of Colorado cost?

Fountain Valley School of Colorado's tuition is approximately $65,500 for boarding students and $32,500 for day students.
What is the acceptance rate of Fountain Valley School of Colorado?

The acceptance rate of Fountain Valley School of Colorado is 60%, which is higher than the boarding school average of 58%.
What sports does Fountain Valley School of Colorado offer?

Fountain Valley School of Colorado offers 20 interscholastic sports: Alpine Skiing, Basketball, Climbing, Cross Country, Diving, Equestrian, Freestyle Skiing, Indoor Soccer, Mountain Biking, Mountaineering, Riding, Rock Climbing, Ski Jumping, Snowboarding, Soccer, Swimming, Swimming and Diving, Tennis, Track and Field and Volleyball.
Does Fountain Valley School of Colorado offer a summer program?

Yes, Fountain Valley School of Colorado offers a summer program. Visit their summer school page for more information.
When is the application deadline for Fountain Valley School of Colorado?

The application deadline for Fountain Valley School of Colorado is Feb. 1 / rolling (applications are due on Feb. 1 but additional applications are reviewed year-round as space permits ).
For me, FVS was a one-of-a-kind experience. In my search for boarding schools, FVS stood out for two reasons. First, the school combines an Eastern education—liberal arts & sciences—with an adventurous and outdoorsy environment typically. . .
There is a required trip the week before spring break where you can go to the Bahamas to learn about marine life, go to China, France, New Orleans, and many other places. The majority of. . .
FVS is extremely unique in the sense that it allows students to engage in not just one aspect of life. There is a really healthy balance between academic, athletic, and artistic activities in the schedule. . .
Show more reviews (

1 review

)
Preventing Teen Suicide
Teen suicide is the 3rd largest killer of young adults between the ages of 15-24. You and I can prevent it.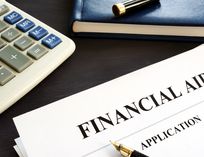 Free Boarding Schools
Thinking about sending your child to boarding school but are concerned that you can't afford it? Here are several free boarding schools as well as several schools that offer tuition-free educations for students from qualified families.
Is Your Skill Set Still On Release 3.0?
If you've been teaching for a while, and find yourself looking for a new position, an updated skill set will help make you competitive in today's job market.