Best Intramural Sports Only Boarding Schools (2023)
For the 2023 school year, there are 9 boarding schools offering intramural sports only as an interscholastic sport, serving 1,635 students.
Top Intramural Sports Only Boarding Schools (2023)
School
Location
Grades
Students
80 chemin Moulton Hill
Sherbrooke, Quebec, Canada J1M 1Z8
(819) 566-0238
520 Hwy. 1 North
Camden, SC 29020
(803) 432-6001
280 Locke Drive
Marlborough, MA 01752
(508) 205-4270
1500 Port Arthur Road
Ladysmith, WI 54848
(715) 609-1723
2317 Oak Ridge Road
Oak Ridge, NC 27310
(336) 515-8040
Olney Friends School
61830 Sandy Ridge Road
Barnesville, OH 43713
(740) 425-3655
2001 Riverside Drive
Gainesville, GA 30501
(877) 692-2338
Scattergood Friends School
(1)
1951 Delta Avenue
West Branch, IA 52358
(319) 519-1856
1000 Shumway Avenue
Faribault, MN 55021
(800) 421-2724
Preventing Teen Suicide
Teen suicide is the 3rd largest killer of young adults between the ages of 15-24. You and I can prevent it.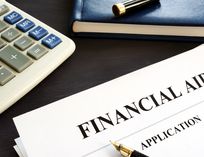 Free Boarding Schools
Thinking about sending your child to boarding school but are concerned that you can't afford it? Here are several free boarding schools as well as several schools that offer tuition-free educations for students from qualified families.
Is Your Skill Set Still On Release 3.0?
If you've been teaching for a while, and find yourself looking for a new position, an updated skill set will help make you competitive in today's job market.