Reflections and Advice:
1.) What do you think makes your school unique relative to other boarding schools?
This school is a diverse and welcoming community full of support from all students and faculty. When I would fall behind on classes, my advisor and fellow students would never hesitate to offer a hand of support. This made the community a healthy and comfortable learning environment. In addition, I never saw any bullying occur which further solidified my comfort. As a kid, I've been traumatized by bullying so attending a school which offers great support was vital in my situation. Glad I made the right choice!Clubs, classrooms, and the campus itself offers a variety of fun and new activities! I highly doubt anyone has attended this school and said "I've seen/experienced this before" or "this is not new to me". The school has a garden/greenhouse, vineyard, orchard, metalwork shop (blacksmithing/welding), glasswork shop (glassblowing and stained glass), Dozens of horses and stables (anyone can learn to ride safely), sustainability (composting, reusing materials), and more! I could talk for hours about the unique activities and hands-on learning opportunities.
2.) What was the best thing that happened to you in boarding school?
Through the interactive teaching styles and being involved with the community, this school has involved me with so many different activities. Through these, I found a new passion in subjects I previously had limited access to. This is especially the case with plants for me. As I grew at Orme, I played a role to help grow the plants. I even assisted in turning the plant products into homemade meals to be used in the cafeteria! To this day, I always maintain a small garden wherever I am living and convert the plants into homemade meals. I did not have this interest before attending the school, but had found a deep passion for such a healthy and interesting hobby in my life. You can learn everything about plants at this school, as there are several gardens, an orchard, a vineyard, and a greenhouse.
3.) What might you have done differently during your boarding school experience?
Reach out to teachers and faculty if you have any issues. When I started attending this school, I had some discomforts that I did not address because I assumed they would not be able to do anything. Realistically, my mindset could not be further from the truth.These faculty members stay deep in my memories after graduation because of how much effort they put into your comfort. Even if there is an issue that you think is out of their control, ask anyways! They are so easy to talk to and are on your side. I wish I had been more open to talking about my problems with my mentors, even when the problems are not school related. At the end of the day it is a community, and if you are part of it your comfort and safety is at top priority.
4.) What did you like most about your school?
This is a hard question because there is so much good about this school. I would say as an outdoors enthusiast all my life, I have a great appreciation for the outdoor environment on campus. This campus is absolutely huge with it being connected to a ranch, yet well organized and hard to get lost. One of my favorite activities was simply walking and observing around campus every day, as it is frequently improved on and expanded.
5.) Do you have any final words of wisdom for visiting or incoming students to your school?
If you are from out of state, Arizona might feel drier than anticipated. Even though this is in a more humid part of Arizona, don't let the massive gardens throughout the school fool you!That being said, bring a water bottle with you and you will not have any issues. Every building on campus has water refill stations that are easy to find and never broken. While it can be hot and dry, it is not nearly as bad as what you might see in Phoenix, AZ or Tucson, AZ in a harsh desert biome. This is a blessing in disguise because the heat means winter gets cold enough for snow, but not to a miserable extent where you can't enjoy the outdoors or get too much snow.
Academics:
1.) Describe the academics at your school - what did you like most about it?
The school and its teachers make an effort to give hands-on experience relating to school subjects. They realize that only so much can be learned from books which is why lessons get applied to outside of the classroom.Learning about plant science? One class might be grafting branches at the orchard, and the next class might be germinating seeds and planting them in the garden/greenhouse. Learning about history and culture? The school is diverse and has a long standing history which can be studied and physically observed. In addition, a large percentage of students are from out of the country which allows learning outside of the classroom!I could go on and on about this and would encourage anyone looking at boarding schools to give Orme a call and learn more.
Athletics:
1.) Describe the athletics at your school - what did you like most about it?
You can choose to be a competitive or casual athlete.For example, I love volleyball and am more competitive with it. I traveled and competed against other schools with our volleyball team, which allowed me to keep motivated and push harder.On the other hand, I enjoy basketball but am not competitive with it. I did not wish to compete, and was allowed to practice with the team during my weekly activities. It was great to have the freedom to decide, and this just increased my comfort levels further.
Art, Music, and Theatre:
1.) Describe the arts program at your school - what did you like most about it?
The school not only teaches this, but expands on cultural differences from different areas. Through these subjects, I was surprised to see just how unique each culture is through their art, music, film/theatre, etc.For example, once every 2 weeks a special dinner is prepared. This dinner is emphasized with cultural significance for a specific region. One time, it was focused on Ethiopian culture. We ate authentic Ethiopian food while learning about the art/theatre while listening to Ethiopian music. This is vastly different from public high schools, where the only culture I learn is in Spanish class learning about regional dialects in language. This is something that everyone experiences as it is for the entire school and not for any specific class.In these subjects, you can do everything from acting to performing musical acts. Artistic minds will enjoy the ability to paint or even shape metal art on an anvil with a hammer! The possibilities are seemingly endless.
Extracurricular Opportunities:
1.) Describe the extracurriculars offered at your school - what did you like most about it?
My favorite part about the extracurricular activities is how frequently they change. In most schools the activities are exactly the same every year, but in Orme they change as the seasons change. One semester you may learn how to maintain a garden utilizing sustainability skills like composting. The next semester, you could expand on athletics and join the wrestling or soccer team. You can shape and choose the experiences you want based on your own comforts and interests, but faculty members will always encourage us to step out of our comfort zones in a healthy manner that does not feel forced.
Dorm Life:
1.) Describe the dorm life in your school - what did you like most about it?
Dorm life provides a healthy balance between independence and healthy social interaction. When my door is shut, students respect my want for privacy and do not bother me. When I want to be social, there is a variety of areas dedicated to be a comfortable and safe hangout space. Study time is closely monitored to ensure that the dorms are quiet during each study/homework period during the week.Each room is outfitted with a comfortable bed and a desk to work on assignments. Air conditioning and heating was running at full capacity and was always monitored for longevity. Though discomfort seemed rare when I was attending, any student that was not comfortable in their dorm was allowed a speedy transfer. The transfer process is not only stress free, but fair to both students who might be involved. I never had to transfer, this is what I have heard speaking to other students. Transfers are not frequent because the dorm selection process is well thought out. There are no surprises, and you are able to interact with your potential roommate before both of you decide whether or not it is a good fit.Usually when I hear about dorms, I hear about nightmare situations. This is not the case at all at Orme, as some of my closest friends today are friends I met and lived with in the dorms. It's hard to think about negative dorm aspects when they are significantly outweighed by the positive factors.
Dining:
1.) Describe the dining arrangements at your school.
When I first attended this school, I made an effort to spend each mealtime at a different table. Every time I asked to sit down at a table I would be greeted with welcome arms. There was never a situation where I saw anyone denied access to sit at a table they want to sit at.The meals utilize fresh ingredients coming from one of the various gardens, the orchard, greenhouse, etc. Using fresh food and ingredients allows for healthier meals packed in micronutrients vital for growth. Not only that, but the food all tastes amazing with the use of these fresh ingredients! Nothing better than starting the day with freshly baked bread toasted with a spread of homemade jam and a side of homemade orange juice.While the cafeteria has specific hours, I never go without a meal even if the cafeteria is closed. I always see access to bread, fresh fruit and vegetables, basic cooking supplies (toaster, microwave, etc.), leftover food from the previous meal, etc. You never have to go without food, even if you miss a mealtime.The meals are different every day of the week. Twice a month, a unique dinner is planned out to further extend on experience. Once a month is a cultural meal for a specific region. You not only learn about the region, but we involve international students from the region to help make each meal as authentic as possible. These meals usually start and end with a presentation that helps you learn about what you are eating and where the idea came from. Once a month is a more private meal with your advisor group. You and your fellow peers work together to make a tasty meal. This not only teaches cooking skills I still use to this day, but also ensures healthy social interaction with everyone involved. It is also used as a check-in to make sure everyone is happy and comfortable with their Orme experiences.
Social and Town Life:
1.) Describe the school's town and surrounding area.
This school is surrounded by the Arizona cities/towns of Flagstaff, Sedona, Prescott, Scottsdale, Phoenix, and more. It is in the perfect area where it is far enough away for good security and privacy, but close enough where traveling to any of these cities is easy to plan out and achieve. If you want to be in more of a nature influenced environment, but don't want to leave experiences only found in cities, this is the place you want to be at! Everywhere I walk there are lizards, squirrels, and other cool animals. At the same time, bug management is done in a focused manner to make each living space comfortable.
2.) Describe the social life at your school - what did you like most about it?
At this school, you have opportunities to befriend people from all around the world. When I was in attendance, I had friends from Turkey, Spain, Colombia, Japan, etc. It is very interesting what I learned in such a culturally accepting environment. Even on my first day, I was greeted with respect by my peers and fellow dorm mates. If I ever asked to join a group or interact with an activity, I was always encouraged to join in and felt wanted/cared for in these environments. Not once was I denied access to any of these opportunities because of any "social circles" or other factors. The entire school feels like one grand social circle with other smaller groups of friends throughout, which makes it a very comfortable group to be around.
Daily Schedule:
Weekday
5:00 PM
Extra study hall period for sports; extracurricular activities start
6:00 PM
Team training for sports start
6:30 PM
extracurricular activities end
8:00 PM
School-wide mandatory study hall starts
10:00 PM
Study hall ends; head back to dorms
Weekend
10:00 AM
Common areas open up
11:00 AM
Depart for off-campus weekend activity (times vary; can opt out if wanted)
8:00 PM
Common areas close
8:00 PM
End of day activity
10:00 PM
In dorm; go to bed
1:00 AM
You are not forced into any weekend activity as it is the students' time to enjoy
One aspect that stands out about The Orme School is its unique approach to learning. Unlike traditional schools, here you are not confined to a single classroom. Instead, you have the freedom to explore and. . .
The Orme School does a unique way of teaching kids that are struggling with their schoolwork. For instance, if a student Is having a hard time keeping their grades up the school with put them. . .
Well to start off the Orme school is so much different then normal boarding school. I have went to about 4 different boarding schools. When I found Orme, I knew it was going to be. . .
Show more reviews (

4 reviews

)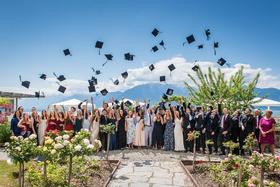 Nurturing Futures: A Journey through Boarding at Haut-Lac School in Switzerland
Nestled in the hills overlooking Lake Geneva in the French-speaking part of Switzerland lies an educational gem that embodies a unique blend of academic excellence, cultural richness and a profound sense of community. Founded over 30 years ago, Haut-Lac International Bilingual Day and Boarding School is now home to both 600 day students and a maximum of 30 boarders from around the world.
Navigating the Modern Maze: Emerging Challenges for Boarding Schools
Explore the pressing challenges facing boarding schools, from marketing difficulties and rising insurance costs to facility maintenance and recruitment of competent trustees and teachers. This article delves into these complex issues and proposes innovative strategies to overcome them.
What To Wear at Your Job Interview
Navigating job interviews can be stressful, but knowing what to wear shouldn't be. Our comprehensive guide covers the essential dress code tips for men and women interviewing at boarding schools. Make your first impression count with style and professionalism.