Reflections and Advice:
1.) What do you think makes your school unique relative to other boarding schools?
The Orme School does a unique way of teaching kids that are struggling with their schoolwork. For instance, if a student Is having a hard time keeping their grades up the school with put them in tutoring. Tutoring is after dinner at 7 PM when students meet in the library for help with assignments. Other students will help with tutoring other students. On some occasions, teachers will help a student with their schoolwork.
2.) What was the best thing that happened to you in boarding school?
I had a really fun experience at boarding school. It was great getting to know all my classmates and having a sense of community. We did a lot of fun activities, like playing sports and going on field trips. I also enjoyed the academic challenges and learning new things every day. Overall, it was a great experience that I will always cherish.
3.) What might you have done differently during your boarding school experience?
Hey there! Don't worry about the boarding school situation. Everything will work out just fine. It's normal to feel anxious and scared about new experiences, but remember that you're not alone. You've got this! Just take it one step at a time, and don't hesitate to reach out if you need help or support. Best of luck to you!
4.) What did you like most about your school?
Attending boarding school was truly the best experience of my life. Being away from home and living with my peers allowed me to grow and mature in ways that I never thought possible. I learned how to be independent, responsible, and disciplined. The friendships I made during my time at boarding school are some of the strongest and most meaningful relationships I have ever had. The educational opportunities were unparalleled, and the extracurricular activities were endless. Overall, I am grateful for the experience and believe that it has prepared me well for the future.
5.) Do you have any final words of wisdom for visiting or incoming students to your school?
My friends and I like to hang out a lot at Commons which is a place to hang out, watch tv, play games, and eat snacks at the snack bar.
Academics:
1.) Describe the academics at your school - what did you like most about it?
What I like about my academic environment is that the teachers are always making their lessons fascinating. For instance, when you're in history your teacher will make fun projects with the student's help, the students will help the history teacher come up with ideas to help the kids have fun with their projects, like boys vs girls.
Athletics:
1.) Describe the athletics at your school - what did you like most about it?
What I liked about the athletics program is that your coaches will always stay after practice to help you when they see that you need help with a drill or that they think they have the option to help you with the sport. Another thing is that your teammates will always support you in games or at practice by giving you advice.
Art, Music, and Theatre:
1.) Describe the arts program at your school - what did you like most about it?
I had only been in Music and overall in this class you can find that this environment is very free. The music teacher is very flexible with your time. whether you need help with a song or getting ready for a performance. The class itself is very fun because you get to work with other students that love music and play music with others with different instruments.
Extracurricular Opportunities:
1.) Describe the extracurriculars offered at your school - what did you like most about it?
At the school, there are a lot of events that the students are always welcome to join. There is this thing called the Orme games where students go against each other to see who is the best when it comes to tieing a knot or camping in a tent or a race.
Dorm Life:
1.) Describe the dorm life in your school - what did you like most about it?
Dorm life is very fun when you share a room with another. You both are given a survey that the watch person will fill out about what you are comfortable with and what you aren't comfortable with. The rooms have a lot of space for each person and the bathrooms are very clean. The closets are very huge and the sinks are a very good size for each room.
Dining:
1.) Describe the dining arrangements at your school.
When dining at the Orme school you get to eat different foods from different places in the world. whether it's testing noddles from Vietnam. Or eating chicken and bread from Ethiopia you get to taste what they eat. And the dining never makes you not feel at home. And dining also has vegan and vegetarian options.
Social and Town Life:
1.) Describe the school's town and surrounding area.
The school does not have a town.
2.) Describe the social life at your school - what did you like most about it?
My social life has been pretty active lately. I've been making an effort to connect with friends more often and try new things. Last weekend, we went out to a new restaurant and had a great time trying all sorts of different dishes. I also joined a local sports league, which has been a great way to meet new people and stay active. Overall, I'm really happy with how my social life is going and I'm excited to see what new experiences and adventures are in store.
One aspect that stands out about The Orme School is its unique approach to learning. Unlike traditional schools, here you are not confined to a single classroom. Instead, you have the freedom to explore and. . .
The Orme School does a unique way of teaching kids that are struggling with their schoolwork. For instance, if a student Is having a hard time keeping their grades up the school with put them. . .
Well to start off the Orme school is so much different then normal boarding school. I have went to about 4 different boarding schools. When I found Orme, I knew it was going to be. . .
Show more reviews (

4 reviews

)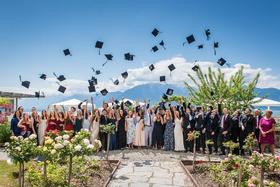 Nurturing Futures: A Journey through Boarding at Haut-Lac School in Switzerland
Nestled in the hills overlooking Lake Geneva in the French-speaking part of Switzerland lies an educational gem that embodies a unique blend of academic excellence, cultural richness and a profound sense of community. Founded over 30 years ago, Haut-Lac International Bilingual Day and Boarding School is now home to both 600 day students and a maximum of 30 boarders from around the world.
Navigating the Modern Maze: Emerging Challenges for Boarding Schools
Explore the pressing challenges facing boarding schools, from marketing difficulties and rising insurance costs to facility maintenance and recruitment of competent trustees and teachers. This article delves into these complex issues and proposes innovative strategies to overcome them.
What To Wear at Your Job Interview
Navigating job interviews can be stressful, but knowing what to wear shouldn't be. Our comprehensive guide covers the essential dress code tips for men and women interviewing at boarding schools. Make your first impression count with style and professionalism.