Reflections and Advice:
1.) What do you think makes your school unique relative to other boarding schools?
One unique aspect of Westtown is work program. This is a daily activity that seems foreign to new students, but quickly becomes part of their everyday routine. Every student is assigned a "work job" that either takes place in the kitchen, the dorm, or a classroom. These jobs range from helping with clearing the Dinning Hall after a meal, setting the tables before a meal, serving food, helping to wash the dishes after a meal, or straightening up a classroom or residence hall.
2.) What was the best thing that happened to you in boarding school?
The best thing that has happened to me at boarding school has been meeting all the students. The student body is made up of such diverse individuals from all over the world. I would not have had the opportunity to meet people that are so different from me if I had just gone to my local public school. This diversity is truly a privilege to have at Westtown and something that makes Westtown's community even stronger and more unique. Without this my boarding experience would have been completely different.
3.) What might you have done differently during your boarding school experience?
Because I live only 20 minutes away from Westtown I often found myself going home for most of the weekends. I think it is really important to realize that you are at boarding school and part of the experience is being away from home and your parents. I would definitely recommend students to stay at Westtown during the weekends, which is something I want to do more of in the fall.
4.) What did you like most about your school?
Aside from the students, the teachers are one of my favorite things about Westtown. They all love teaching and are excited to come in everyday. They make the effort to get to know each of their students and are always flexible and approachable if you ever run into any problems.
5.) Do you have any final words of wisdom for visiting or incoming students to your school?
A recommendation I would make to new students coming into Westtown would be do not hide in your room the first few days or weeks. I know it can be scary to come to a new school, but I promise that all the students will make an effort to include you and get to know you.
Academics:
1.) Describe the academics at your school - what did you like most about it?
The academics at Westtown are excellent! There are so many different courses for you to take and you are able to construct your schedule around what you are interested in. The teachers are always trying to push you further and make sure that you are working to your full ability. The academics are driven by class discussions, which is great because you are not just learning from textbooks and lectures; you are able to hear what your classmates are thinking and hear about the experiences they have had. For me, this is my favorite part of the academics at Westtown. The class size is also a positive. Because the class size rarely exceeds 15, your teacher and classmates are able to get to know you on a more personal level.
Athletics:
1.) Describe the athletics at your school - what did you like most about it?
The athletics at Westtown definitely reflect our Quaker background. As an experienced athlete on the Westtown fields, students are not trying to compete with each other or play the game by themselves. Teamwork, dedication, and sportsmanship are qualities that are seen within Westtown athletes and are demonstrated on the field. Freshmen and sophomores are required to participate in at least 2 competitive sports and 1 non-competitive. Juniors and seniors are expected to participated in at least 1 competitive and 2 non-competitive. However, many students play more than the minimum requirement. We recently opened a brand new Field House/Athletic Center, that includes several basketball courts, a wrestling room, a dance studio, a conference room, 2 fully loaded work out rooms, locker rooms, and an indoor pool. A new all-weather track was also recently constructed.
Art, Music, and Theatre:
1.) Describe the arts program at your school - what did you like most about it?
I personally have not been very involved in the art program at Westtown. However, I am aware that there are many different classes offered to the students so they can fulfill their art requirement, which is 1 credit. These classes range from photographing, to print making, to woodworking, to clay, to band/orchestra, to the choir, and to acting. Whether you want to major in art or know nothing about it, Westtown offers a class that you would feel comfortable in.
Extracurricular Opportunities:
1.) Describe the extracurriculars offered at your school - what did you like most about it?
Westtown has a ride range of club offerings and leadership opportunities. If you ever find yourself looking for a club to join and cannot imagine yourself in one that already exists it is really easy to start one of your own. Clubs meet at least once a week and sometimes more depending on the club. Leadership opportunities are also very accessible and students are encouraged and supported to run. You could be the student leader of a club, a dorm floor, the Dinning Hall or the student body. Volunteer opportunities are also very common. As a school, community service is built in throughout the year at various times, such as Martin Luther King Jr. Day. Students are also expected to complete 40 hours of service before they graduate.
Dorm Life:
1.) Describe the dorm life in your school - what did you like most about it?
Dorm life is a lot of fun at Westtown! You get to pick your roommate and if you are a new student you are assigned a roommate. There are two people to a room and occasionally there will be a single if there are odd numbers, however the dorm parents try to not let this happen. It is always a lot of fun to decorate your room with your roommate. Westtown provides beds, dressers, and desks and you are welcomed to bring anything else that you want to have in the room. Boarding is a lot of fun because of all the people you get to meet. If I did not go to a boarding school I would not be friends with a lot of the people I am friends with today. We all come from very different backgrounds but share Westtown as a common home from September till June. It is not uncommon for the dorms to do things to together, such as a movie night or open dorm, as a way of bonding.
Dining:
1.) Describe the dining arrangements at your school.
The Dinning Hall is used for breakfast, lunch, and dinner. With the exception of breakfast, all the meals are family style. Each table seats 8 people and you choose who you sit with. Meal times are my favorite parts of the day because it reminds me of my family dinners at home. I always look forward to sitting down to dinner with all my friends and talking about our days. I know for me some of my favorite memories from high school will be from the Dinning Hall when I was just eating dinner with my friends and laughing.
Social and Town Life:
1.) Describe the school's town and surrounding area.
Westtown is located only a few minutes outside of downtown West Chester. West Chester consists of many restaurants, shops, and art galleries. It is the perfect town for your group of friends to drive into and walk around for the afternoon. If Westtown was not so close to downtown West Chester I believe the experience would be much different because the students would not have such a nice area to visit on the weekends.
2.) Describe the social life at your school - what did you like most about it?
The social life at Westtown definitely blossoms more on the weekends when there are no classes, but during the week it is not uncommon to find people relaxing outside on South Lawn, sledding during the winter, or catching up with friends in the Dinning Hall or Library. It is important to note that the social life at Westtown is very dependent on the students. If the students are not making an effort to make their time there fun then it will not be. However, I have yet to see this happen. Westtown students are happy to be there and love spending time with their friends during their free time.
Daily Schedule:
Weekday
Weekend
10:00 AM
Hangout with friends
4:00 PM
Hangout with friends
7:00 PM
Movie and ice cream with friends
Westtown has a beautiful campus. It was beautiful and especially safe to walk around any time of day. Also the style of teaching is very hands on and has small classes, usually with. . .
Small Quaker school, tight group, not so much focused on strong academics as much as creating good individuals in society.. . .
Extremely beautiful campus. It is a Quaker boarding school with wonderful teachers. They require a senior project where students can travel the world. Also encourages volunteer work and has a campus farm. . .
Show more reviews (

41 reviews

)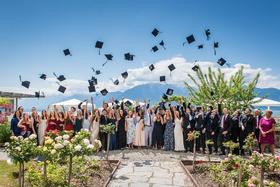 Nurturing Futures: A Journey through Boarding at Haut-Lac School in Switzerland
Nestled in the hills overlooking Lake Geneva in the French-speaking part of Switzerland lies an educational gem that embodies a unique blend of academic excellence, cultural richness and a profound sense of community. Founded over 30 years ago, Haut-Lac International Bilingual Day and Boarding School is now home to both 600 day students and a maximum of 30 boarders from around the world.
What To Wear at Your Job Interview
Navigating job interviews can be stressful, but knowing what to wear shouldn't be. Our comprehensive guide covers the essential dress code tips for men and women interviewing at boarding schools. Make your first impression count with style and professionalism.
Navigating the Modern Maze: Emerging Challenges for Boarding Schools
Explore the pressing challenges facing boarding schools, from marketing difficulties and rising insurance costs to facility maintenance and recruitment of competent trustees and teachers. This article delves into these complex issues and proposes innovative strategies to overcome them.