The Masters School - Review #3
About the Author:

College Enrolled
Middlebury College
Home Town, State (Country)
Ossining, NY
Years Attended Boarding School
4
Activities During Boarding School
While at Masters, I was Class President from 9th grade through 11th grade, and subsequently I was elected Co-Chair of Community Government for my senior year. In addition I played on the Varsity Soccer team from 10th to 12th grade, I was President of "Touring Talent" -- a performance troupe that visits a local nursing home monthly, Co-Chair of Special Olympics my junior year, and I was heavily involved in theater, a member of Phoenix (the honorary drama society), and I played in the grand winter music productions all my four years.
Daily Schedule:
Weekday
| | |
| --- | --- |
| 7:15 AM | Train from Croton to Dobbs Ferry. |
| 8:00 AM | Get up on stage, do the meeting. |
| 8:30 AM | Free first period, DSL, finish up PolySci work. |
| 9:15 AM | PolySci class, don't forget to grab a newspaper. |
| 12:30 AM | Skip to lunch (not literally, you can walk), chicken patties, classic. |
| 2:15 PM | Last period Stats class, always a good time. |
| 3:00 PM | Mill about Masters hall, check the Phoenix board. |
| 5:30 PM | Get out of rehearsal, try and find a ride to the train. |
| 8:00 PM | Probably should get around to doing some work. |
| 1:00 AM | CRASH. |
Weekend
| | |
| --- | --- |
| 11:30 AM | Wake up sometime around then. |
| 2:00 PM | If I'm doing any work at this point I'll be glad come Sunday night. |
| 8:00 PM | Head over to my friend's house, play some video games etc. |
| 12:00 PM | Get back, brace myself for the onslaught of work I've left myself. |
Review

Description

Brown University

The Masters School can be quickly distinguished from other schools by the style of teaching that takes place. After a quick tour of classes, one will notice that there are no desks. Instead, each classroom. . .

Boston University

The Masters School prides itself on using the Harkness method of teaching. Rather than sit at individual desks, students face each other around a large table. This style prompts discussion and keeps each. . .

Middlebury College

One unique aspect of the Masters School for which I was personally very grateful was our Morning Meeting. This was a gathering of the entire upper school and faculty in the theater, three times weekly. . .

Bentley University

The Masters School's teaching technique uses Harkness tables in the classroom to promote classroom discussions which teaches the students not only listen to others opinions but also create coherent and concise ways to express their. . .

Columbia University

Masters is unique because of its wonderful relationship between students and faculty. Because many faculty members live on campus as dorm parents or faculty in residence, teachers and students are apart of the same community. . .

Show more reviews

(3

reviews)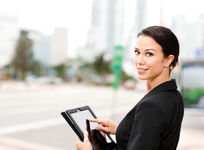 August 14, 2018
An education consultant knows schools. Like any professional he has vast experience in and knowledge of his chosen field.
August 02, 2018
Explore the different types of boarding school options in the US. Find which type of boarding school is most appropriate for you.
July 18, 2018
It makes sense to cast your net widely when looking at boarding schools. Here's why.