Blair Academy - Review #3
About the Author:

College Enrolled
Pace University (Undergrad), Trinity College Dublin (Masters)
Home Town, State (Country)
New York, NY
Years Attended Boarding School
4
Activities During Boarding School
Crew, lacrosse, squash, band, orchestra, jazz band, pit band. Was Co-Captain of the Squash team.
Review

Description

Columbia University in the City of New York

Consistent with its relatively small student body as compared to many other boarding schools, Blair is a place that knows the value of both its community and the relationships cultivated therein. From the moment I. . .

Williams College

The amazing student-faculty relationships definitely made Blair special for me; the faculty are not only your teachers but also your coaches and mentors and dorm-parents, and all of that inter-relatedness allows the students and faculty. . .

Pace University (Undergrad), Trinity College Dublin (Masters)

Blair offers a tremendous student to teacher ratio, large variety of classes offered, and fantastic campus set up. . .

Bowdoin college

Blair isn't unique among boarding schools, and anyone who went to a mainstream boarding school who tries to tell you that theirs is different is full of it. What's unique about their school is that. . .

University of Pennsylvania

Blair is an extroardinarily close community of students, faculty and staff. My political science teacher was my hockey coach and my dorm parent. My college counselor still looks me up when he visits. . .

Show more reviews

(1

reviews)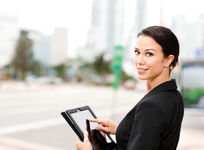 August 14, 2018
An education consultant knows schools. Like any professional he has vast experience in and knowledge of his chosen field.
August 02, 2018
Explore the different types of boarding school options in the US. Find which type of boarding school is most appropriate for you.
July 18, 2018
It makes sense to cast your net widely when looking at boarding schools. Here's why.