Westtown School - Review #43
Reflections and Advice:
1.) What do you think makes your school unique relative to other boarding schools?
A Quaker education Emphasis on applied spiritual values and social justice Education in current areas like climate change, clean energy and LGBT rights.
2.) What was the best thing that happened to you in boarding school?
Although I am not a Quaker, I have absorbed social values that have remained with me throughout my life. They influenced me in my career as a college professor, they shaped my activities as a social activist, and they have had a powerful influence on my role as a husband and a father. Besides my Mom and Dad, it was my Westtown education that has helped to love and care for people. My wife and I have had 42 wonderful years together, and we are both active in our churches. Now that I am retired, the spiritual values that I obtained from Westtown have helped to pass through the changes in my later life.
3.) What might you have done differently during your boarding school experience?
I think I would have taken more advantage of the extracurricular activities.My advice is that you don't adequately appreciate the constructive influences of your family and your school until you have later challenges in life.
4.) What did you like most about your school?
Aside from my parents, it was the most important single formative experience in my life.
5.) Do you have any final words of wisdom for visiting or incoming students to your school?
Westtown has changed significantly in the past 60 years, and it currently offers even more than when I was there. Try to appreciate as much as you can, and try to take advantage of as much as you can, and recognize that joy and sorrow are both vital parts of life. But the most important thing that a school like Westtown can leave you with is a strong intellect, and a strong sense of character.
Academics:
1.) Describe the academics at your school - what did you like most about it?
teachers encouraged class discussions (Teacher Agnes Finnie)in-depth reading and class projects (Master Tom Brown)school-sponsored programs that supported classroom work (Master Al Hay)
Athletics:
1.) Describe the athletics at your school - what did you like most about it?
Emphasis on soccer; no football
Art, Music, and Theatre:
1.) Describe the arts program at your school - what did you like most about it?
I did not participate much in these activities, but they were very extensive.
Extracurricular Opportunities:
1.) Describe the extracurriculars offered at your school - what did you like most about it?
We had winter activities like maple syrup making, and social justice projects like Weekend Work Camp
Dorm Life:
1.) Describe the dorm life in your school - what did you like most about it?
Students interacted with each other in a democratic sense of community.
Dining:
1.) Describe the dining arrangements at your school.
Dining room tables were supervised by a teacher who facilitated discussion. Table seating was rotated regularly. Boys and girls interacted.
Social and Town Life:
1.) Describe the school's town and surrounding area.
We didn't go into town very much, and I didn't mind.
2.) Describe the social life at your school - what did you like most about it?
I was not a very social person at this point.
Daily Schedule:
Weekday
Weekend
Small Quaker school, tight group, not so much focused on strong academics as much as creating good individuals in society.. . .
Westtown has a beautiful campus. It was beautiful and especially safe to walk around any time of day. Also the style of teaching is very hands on and has small classes, usually with. . .
Two aspects of Westtown that stand out in particular are its sense of community, and the education driven towards social change. Its sense of community is in part due to the fact that Westtown is. . .
Show more reviews (

41 reviews

)
Preventing Teen Suicide
Teen suicide is the 3rd largest killer of young adults between the ages of 15-24. You and I can prevent it.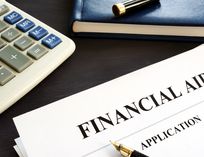 Free Boarding Schools
Thinking about sending your child to boarding school but are concerned that you can't afford it? Here are several free boarding schools as well as several schools that offer tuition-free educations for students from qualified families.
Is Your Skill Set Still On Release 3.0?
If you've been teaching for a while, and find yourself looking for a new position, an updated skill set will help make you competitive in today's job market.