Saint Andrew's School - Review #3
About the Author:

College Enrolled
UNC-Chapel Hill
Home Town, State (Country)
Cary, NC
Years Attended Boarding School
4
Activities During Boarding School
If there is one feature of Saint Andrew's, aside from the incredible academic opportunities, that made me fall in love with the school it would have to be the numerous activities available to the boarding students. I played in the Varsity Baseball and Varsity Soccer programs while I was there and through these programs developed my skills in the respective areas. I also participated in the school's Symphonic/Jazz band programs and won a number of individual and group Superior medals at competitions across the state. Similarly, I joined the high school vocal group, know as the All-Americans, and our group was invited to sing at Carnegie Hall in the spring of my senior year. As far as leadership position were concerned, I was a Resident Advisor in the Boy's Dorm, Secretary of the Student Body and Vice President and Treasurer of the Spanish Club. Leadership positions are abundant as long as one is willing to put in the effort to attain them.
Daily Schedule:
Weekday
| | |
| --- | --- |
| 7:00 AM | Wake up, get ready for school and eat breakfast |
| 7:45 AM | Meet with Advisor before class to discuss the days/weeks events |
| 8:00 AM | AP Chemistry |
| 9:00 AM | AP Calculus |
| 10:30 AM | Study time/free period |
| 11:30 AM | Lunch then Band |
| 1:00 PM | AP Microeconomics |
| 2:00 PM | AP English Literature |
| 3:00 PM | Soccer Practice |
| 6:00 PM | Dinner then Study Hall from 7:00pm-9:00pm |
Weekend
| | |
| --- | --- |
| 10:00 AM | Wake up after a long, hard week of classes |
| 10:30 AM | Go to brunch |
| 11:30 AM | Get in a van with the soccer team to go play a game |
| 3:00 PM | Hang out with friends at the mall |
| 5:00 PM | Return from the mall and play some ping-pong and pool at the Student Center |
| 6:00 PM | Eat dinner |
| 6:30 PM | Go for a quick run |
| 7:00 PM | Go to the movies |
| 10:00 PM | Hang out in the dorm and watch TV |
| 12:00 PM | Go to bed |
Review

Description

Swarthmore College

St. Andrew's has a unique community atmosphere. Unlike other high-caliber high schools, students are not competitive with one another and look to each other for assistance and guidance; this includes interactions between seniors and freshman. . .

Vanderbilt University

Saint Andrew's school is not just a stellar institution and a supportive facility of faculty and friendship. It is a home. I lived there for four years in the boarding program where I. . .

UNC-Chapel Hill

There are so many wonderful characteristics of Saint Andrew's that I don't know where to begin. One of the strongest points that can be made about the school is the influence of the Honor. . .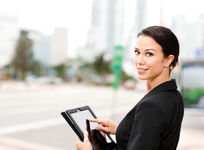 August 14, 2018
An education consultant knows schools. Like any professional he has vast experience in and knowledge of his chosen field.
August 02, 2018
Explore the different types of boarding school options in the US. Find which type of boarding school is most appropriate for you.
July 18, 2018
It makes sense to cast your net widely when looking at boarding schools. Here's why.