The Thacher School - Review #1
About the Author:

College Enrolled
Stanford University
Home Town, State (Country)
Santa Barbara, CA
Years Attended Boarding School
4
Activities During Boarding School
-member of Thacher Dance Ensemble - modern/ballet/jazz performance group (4 years) -member of Mad Bomber Ski Society aka Ski Club (4 years) -Prefect in the junior girls dormitory Senior year -JV Girls Basketball Team (2 years) -chose to take independent project for two sports terms - junior year studied ballet on pointe with performance and senior year studied modern dance choreography with performance.
Daily Schedule:
Weekday
| | |
| --- | --- |
| 7:15 AM | Get up. Take a quick shower and throw on clothes. |
| 7:30 AM | Breakfast check-in at the dining hall with the weekly TOAD (Teacher on Active Duty) |
| 8:00 AM | AP Statistics |
| 8:45 AM | Free Period |
| 9:45 AM | AP Spanish Literature |
| 10:30 AM | All-School Assembly. It's Monday so the TOAD gives a talk on something meaningful to him/her. Then general announcements |
| 11:00 AM | Lunch |
| 11:45 AM | AP English Elective |
| 12:30 AM | Intermediate Studio Art - Oil Painting |
| 1:30 PM | Free Period |
| 2:15 PM | AP Physics C |
| 3:00 PM | End of classes - general socializing, then back to the dorm to get ready for sports. |
| 3:30 PM | Sports period - I'm in the Dance Ensemble. |
| 5:00 PM | Back to the dorm to shower and get ready for Formal Dinner |
| 6:00 PM | Formal Dinner (boys where coat and tie and girls wear similarly appropriate outfits. All sit at assigned tables with faculty and familites - tables are rotated every few weeks) |
| 6:45 PM | Free socializing time - hang out in dining hall, outside or within dorm areas. |
| 7:30 PM | Study Hall. Freshmen and sophomores study in their rooms, juniors must be in academic areas, seniors may not disrupt those in academic endeavors. |
| 9:30 PM | Free time - hang out in the SUB (student union building) or around dorm areas - usually outside. |
| 10:00 PM | Check in with your prefect in the dorm |
| 12:00 PM | All seniors must return to their dorms for the night - all on the honor system |
Weekend
| | |
| --- | --- |
| 10:00 AM | Get up. Go to brunch in the dining hall in my PJs - eat lots of good food and hang out with classmates for a while |
| 12:00 AM | Leave the dining hall pleasantly full - planning my day with friends. |
| 12:30 AM | Take the town-runs bus into Ojai to pick up some groceries and buy a friend a birthday present. |
| 1:45 PM | Get back from town - drop off stuff in my room and hang around the dorm a bit. |
| 2:30 PM | Go watch the JV Girls play a basketball game against Ojai Valley School. I was on the team a few years so I always go support them. |
| 4:00 PM | Switch location from the gym and go catch the end of a great Varsity Boys Soccer match against Cate (our rival) - we win of course. |
| 4:30 PM | Return to dorm, read a little for my English class, take a shower. |
| 5:45 PM | Head over to get some dinner - this is one of the three nights when we don't have formal dinner. |
| 7:00 PM | Do a little more reading, check my email and probably call my parents to say hi. |
| 8:30 PM | Head over to the Mully's for another Open House - I love to eat the freshly baked cookies. |
| 11:00 PM | Check in with prefects in the dorm - seniors are allowed to wander afterwards. |
| 1:00 AM | All seniors must be in the dorms - on the honor system as well. |
Review

Description

Pitzer College

The tight knit community is a really rare quality at high schools in general but especially boarding schools. The relationships with teachers and students is so close and the fact that there is very few. . .

University of Montana

The horse department at Thacher is both unique and outstanding. Unique because the school strives to keep the cowboy culture alive with over 100 horses and a fully outfitted western riding center. It is outstanding. . .

Yale

I loved Thacher because of the deep, respectful, and genuine connections in the community. Students, faculty, and staff were all so supportive to ensure I was the happiest and most challenged I could be. During. . .

Yale University

You cannot mention Thacher without talking about the horse program; each freshman is required to take care of and ride a horse for the first year of high school. I rode all four years and. . .

Dartmouth College

One thing that makes Thacher unique are the opportunities to form close, meaningful relationships with teachers and its commitment to helping students grow personally as well as academically. Whether it's out in the Domelands wilderness. . .

Show more reviews

(20

reviews)
May 10, 2018
The ideas and suggestions offered here are aimed at the small to medium-sized schools which have limited marketing resources.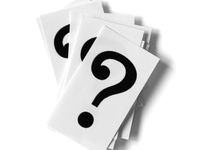 May 09, 2018
Inevitably at some point while you are looking at boarding schools, your child will ask what it's like living at boarding school. Here are some answers to those questions.
May 03, 2018
The quality of a summer camp depends very much on the quality and experience of the folks running it. When you select a summer program run by a boarding school, you are getting a program with experienced, well-organized professionals at the helm. More here.