Reflections and Advice:
1.) What do you think makes your school unique relative to other boarding schools?
Putney is truly an experience unlike any other; an educational environment that develops strong thinkers and problem solvers. The faculty and core values foster creativity, support independence and growth, and ensure that students at once pursue their interests and become well rounded, well prepared students and citizens. Independent study is not only encouraged it is required, with two project weeks per year, so that by the end of a Putney education, students have designed 16 unique academic and non-academic projects. The work program at Putney completes the experience. Students agree that working as an integral part of the farm, kitchen, or maintenance crews, being held responsible for these duties that sustain the community, is one of the most important things that distinguishes Putney from other boarding schools.
2.) What was the best thing that happened to you in boarding school?
Putney's teachers opened my mind and taught me so much, I really appreciate all the faculty and often miss the discussions from English class, the teachers who are willing to meet on Saturday morning to work through a difficult Math problem. Putney gives students so many opportunities and I feel that I took advantage of so many of them and benefited greatly.
3.) What might you have done differently during your boarding school experience?
I would have gotten involved in more things, sooner. Everything is open to everyone so why not try it? Teachers are definitely interested if you're interested in their class, so continue a discussion after class, talk about your ideas and aspirations, because these people will listen and probably help.
4.) What did you like most about your school?
The philosophy behind Putney is what drives the whole experience. So experiential learning, sustainable living, working to support a community, all speak to the essential qualities of Putney that make it so great!
5.) Do you have any final words of wisdom for visiting or incoming students to your school?
Enjoy Sing (the school wide Thursday chorus) because even though it seems lame now, you'll probably find yourself humming "Russia" a year later and get a little nostalgic. The woods around Putney are beautiful, so explore the trails on foot, on a bike, or a horse (just avoid hunting season in late Fall).
Academics:
1.) Describe the academics at your school - what did you like most about it?
Putney's academics are strong, interactive, and experiential. Students rarely sit through lectures. Biology classes utilize the working farm and acres of woods. Glenn Littledale can be observed clocking the times of baseballs falling off of the Reynold's building fire escape with his eager Physics students on the first day of class. English classes are mostly made up of seminar style, often student-led discussions. Classes are rigorous, but after completing basic requirements students are able to adjust their schedules according to their interests to some degree, tons of interesting electives are available to Juniors and Seniors, such as Existentialism, Astronomy and Molecular Genetics.The faculty members do a great job of facilitating student involvement, clarifying expectations, and bringing as much innovation into the classroom as possible without compromising the level of preparation students receive for higher education. Classes at Putney do prepare students for the next phase of their educations excellently. However, the classes also dig deeper, ask questions many students wouldn't normally consider until college or beyond. The school doesn't release grades to students until the college process begins, so for the majority of the Putney experience, competition couldn't exist even if students wanted it to. The focus is, and has been since the school's founding, on the progressive principle of "learning by doing". By the time students see their grades, they're proud of what they've earned, but mostly they're in agreement that the grade pales in comparison to the depth of understanding and new knowledge they've gained from their Putney education.
Athletics:
1.) Describe the athletics at your school - what did you like most about it?
While Putney is not historically known for it's athletics, students who participate take them seriously. The school's new field house provides a great new space for athletic activities: basketball games are now a popular Wednesday and Saturday event on campus. Traditional sports like soccer and lacrosse are also popular, and teams have won numerous championships in the past few years. Physical activity at Putney also consists of a required afternoon activities program- students who participate in a sport use this time to attend practice, but many also try new things, such as woods crew (in fact, a "land use" activity is required before graduation) , yoga, horseback riding (students who are serious about this sport can also bring their horses and possibly compete, but beginners are welcomed) and cross country skiing. In fact, all sports welcome any level of participant, which fosters an open environment and allows most students to leave Putney comfortable with trying new things, having had a more diverse experience.
Art, Music, and Theatre:
1.) Describe the arts program at your school - what did you like most about it?
Putney is an incredibly artistic and creative community. Visual arts, theatre, and Music are popular, strong programs. Three buildings on campus- the Art Barn (visual arts), The Currier Center (mostly dance and music, with gallery and assembly space), and Jeffrey Campbell Theatre (for theatre performances) support the arts. Most arts are offered as academic classes and as part of Putney's evening activities program. In evening classes twice a week, students are given the opportunity to take anything from drawing to jewelry making, hip-hop dance, or weaving. The breadth of offerings is unparalleled, the art students create is beautiful and high-quality. Students often enter and place in local and occasionally national art competitions, works are displayed locally and Putney is seen as a local hub for the arts, opening the doors to community members to enjoy performances and even teach evening arts classes as adjunct faculty members. Both adjunct and full time Art faculty here are accomplished artists and teachers, supportive and knowledgeable. Students will leave Putney with an appreciation for, and most likely a talent in, some area of the Arts.
Extracurricular Opportunities:
1.) Describe the extracurriculars offered at your school - what did you like most about it?
Student government is a great way for students to get involved at Putney. There are elected positions, such as student heads of school, but also interesting new positions such as student EPC members, Educational Programs Committee, which reviews all student's independent study and faculty curricular changes proposals. Sustainability, one of the schools most strongly held values, evidenced by the net-zero energy use field house design, also has it's own student leader, the sustainability coordinator. Students volunteer locally through afternoon activities and through an annual "work day" (two others occur just to clean up the school's grounds) where students are hired out to members of the local community to do yard work and assist with other projects around the community, all proceeds benefit a Charity of the student body's choice. Students are involved in all aspects of planning and running these great events and programs. The second major extracurricular area is the Work Program. Students always hold a work job, and several areas must be completed before graduation, such as barn, kitchen dish crew, and dinner waiter. The work program is designed to give everyone a chance to experience contributing as part of a team completing tangible physical labor, and the student body has a great work ethic as a result.
Dorm Life:
1.) Describe the dorm life in your school - what did you like most about it?
Putney is 75% boarding, and the small dorms are intimate and fun. At such a small school students all know each other, but living in a dorm together solidifies this bond. Dorm parents are involved in dorm life beyond supervising students, they often bake, help with homework, invite pets and children into the common areas, and plan dorm activities. Day students liaise with a given dorm, and can leave things there during the day and spend time in the common areas. Students are expected to be in study areas during conference block, a common free block in which students can meet with faculty for extra help or questions, but no dorms are locked during the day. In dorms is at 10pm on weeknights and 11pm on weekends.
Dining:
1.) Describe the dining arrangements at your school.
The "KDU" or Kitchen Dining Unit, is often stocked with food sourced from the working farm- eggs, vegetables, even meat. Students work in the kitchen, so everyone is friendly with the chefs. Meals are healthy and three are served every day (brunch on Sunday) with a mid-morning snack called Milk Lunch before assembly on weekdays. Vegetarian and vegan options are always available. Students can also take a Food & Society class (History Department) in which they spend time cooking, or a Culinary Arts evening activity.
Social and Town Life:
1.) Describe the school's town and surrounding area.
Putney is a small close-knit community. The school involves itself in the community with open events and performances, and frequent trips into the town on Wednesdays and weekends. Several food shops, a consignment store, a diner and a pizza restaurant are popular. Brattleboro is a larger town 15 minutes south. It has a main street with fun stores, restaurants, and a movie theatre. It isn't a city, but it has everything students need. There are occasional mall trips to the closest mall in Holyoke, MA.
2.) Describe the social life at your school - what did you like most about it?
For the most part, students are very inclusive and friendly at Putney. People come from diverse backgrounds and everyone is interested to hear all the different perspectives students bring. Weekend events were often enjoyable, and students work with faculty to plan them each week. Students also enjoy the natural environment surrounding the school, and when the weather is nice, just relaxing outdoors with friends is one of the most enjoyable social activities.
Daily Schedule:
Weekday
7:00 AM
Wake Up, Eat Breakfast (Work Job If AM Barn- 5:45 AM)
12:45 AM
Lunch (Work Job if Lunch Worker)
3:15 PM
Afternoon Activity/Sport (Work Job if PM Barn)
5:30 PM
Dinner (Work Job if Dinner Worker)
7:30 PM
Study Hours or Evening Activity
Weekend
12:00 AM
Lunch (Work Job if Lunch Worker)
1:00 PM
Brattleboro Trip with Friends
7:30 PM
Coffee House, Dance, or Other Weekend Activity
Putney is a vibrant community where teachers and students are actual friends. It's conducive to personal growth and a place where I and other students found our passions. Everyone is excited and working on something. . .
The unique thing about Putney is that there is a fully working dairy farm on campus. There is a big work program than instills work ethic and responsibility in the students and this includes working. . .
Unique is a term that is often used to describe Putney. As it is located on a gorgeous working dairy farm with sustainable gardens, all students learn agricultural skills on top of advanced academics, sports. . .
Show more reviews (

11 reviews

)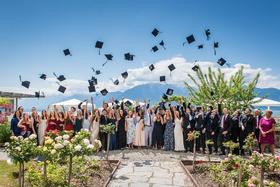 Nurturing Futures: A Journey through Boarding at Haut-Lac School in Switzerland
Nestled in the hills overlooking Lake Geneva in the French-speaking part of Switzerland lies an educational gem that embodies a unique blend of academic excellence, cultural richness and a profound sense of community. Founded over 30 years ago, Haut-Lac International Bilingual Day and Boarding School is now home to both 600 day students and a maximum of 30 boarders from around the world.
What To Wear at Your Job Interview
Navigating job interviews can be stressful, but knowing what to wear shouldn't be. Our comprehensive guide covers the essential dress code tips for men and women interviewing at boarding schools. Make your first impression count with style and professionalism.
Navigating the Modern Maze: Emerging Challenges for Boarding Schools
Explore the pressing challenges facing boarding schools, from marketing difficulties and rising insurance costs to facility maintenance and recruitment of competent trustees and teachers. This article delves into these complex issues and proposes innovative strategies to overcome them.