Reflections and Advice:
1.) What do you think makes your school unique relative to other boarding schools?
GDA was an incredible experience--one that definitely changed my life. Everyone there carries an incredible sense of responsibility to the community as a whole. Each individual student, faculty and staff member works toward the betterment of that community. The small size of the school and intimate nature of the campus fosters close ties between faculty and students. Teachers live on campus and make themselves easily available for extra help, as well take active interests in students lives outside the classroom, standing on the sidelines at athletic events and in the audiences at musical performances. This close community allows to students to challenge themselves in all aspects of campus life and feel supported as they do so. GDA is a place that cares about each student, makes so many different opportunities available and then waits with excitement to see what each student does with those opportunities. A parent could not ask for a more caring and intellectually stimulating environment to which to send their son or daughter for high school.
2.) What was the best thing that happened to you in boarding school?
My confidence in myself and my abilities skyrocketed from my experiences at GDA. To be encouraged to try so many different things and to be surrounded by other students pursuing their interests with equal enthusiasm was invaluable. I was exposed to competitive running which is something that I continue now in college.
3.) What might you have done differently during your boarding school experience?
I wish I had taken an independent study with a teacher. GDA gives to the ability to design your own class and meet with a teacher one on one.
4.) What did you like most about your school?
The energy that everyone brought to all aspects of the school; academic, athletic, artistic and social. The tremendous amount of care the faculty and staff have for their students.
5.) Do you have any final words of wisdom for visiting or incoming students to your school?
Try everything! Go to the different games, concerts and art shows. Moody, Boynton, Peirce and Nabby B--all great places to live! Make sure to get your ornament from the tree in the quad come winter time!
Academics:
1.) Describe the academics at your school - what did you like most about it?
The passion the teachers had for their subjects and their desire to convey that passion and enthusiasm to their students is truly unequaled. The workload is tough, but manageable. Because the school is so small, students are not ranked within their class which alleviates a lot of competitiveness within the student body.
Athletics:
1.) Describe the athletics at your school - what did you like most about it?
GDA competes at a very high level athletically and they are able to do so because of the quality of facilities and coaching. The school has a beautiful new weight room that works in conjunction with a knowledgeable coaching and sports medicine staff to help improve the athletic program. There a very few sports where GDA is not considered one of the tougher opponents in the league.
Art, Music, and Theatre:
1.) Describe the arts program at your school - what did you like most about it?
GDA has an great arts program. Students get to explore at least four different visual arts programs throughout their first year and then are able to pursue the following years. All students are encouraged to participate in the different many different performing groups, while taking a great sense of pride and professionalism in their performances.
Extracurricular Opportunities:
1.) Describe the extracurriculars offered at your school - what did you like most about it?
The school takes its motto-not for self, but for others-- very seriously and there are many different volunteer programs and activities throughout the year.
Dorm Life:
1.) Describe the dorm life in your school - what did you like most about it?
All dorms are separated by gender. There are four specific freshman dorms and then the rest is upper class housing. Students put in a request form at the end of the year for housing next year indicating dorm, floor and roommate/or single, preference. Faculty live in apartments adjacent to the dorms. There is mandatory study hall in the rooms or at library from 8-10 every night.
Dining:
1.) Describe the dining arrangements at your school.
There is one dining hall with buffet style breakfast lunch and dinners. There is always pasta and a salad bar to combine with the hot meal option. The dining hall staff work hard to make great meals and are always excited to hear suggestions for new meals. Their meals for special occasions--holiday meals--are truly amazing and something I always looked forward to.
Social and Town Life:
1.) Describe the school's town and surrounding area.
While Byfield is a very small town, Newburyport is only a few miles away and van trips on the weekends allow students to go downtown, explore and get any shopping done. The beach is also very close.
2.) Describe the social life at your school - what did you like most about it?
The Student Activities office works hard to have different activities for students throughout the year. Including dances, trips to different shows in Boston (the ballet, musicals, plays) and museums.
Daily Schedule:
Weekday
7:45 AM
Morning Meeting-- Mr. Doggett would give out kudos, teachers and students give announcements about upcoming events.
8:15 AM
1st class of the day
3:30 AM
cross-country/drama/track practice depending on the season
7:00 AM
get started on work/hang out depending on the day/ go to a club meeting
10:30 AM
hang out, get ready for bed
11:00 AM
usually asleep by now
Weekend
11:00 AM
leave for a x-country or track meet
4:00 AM
get back from meet
The Governor´s Academy was known as Governor Dummer Academy when I applied, and it was still known that way for part of my time as a student there. As such, my classmates and I. . .
One of the main things is that it has a block schedule, which makes it more like a college schedule while you are still in high school. Instead of having. . .
GDA has many unique experiences to offer its students. However, I would say that the best thing about this small school is the people. In the dorms you not only live with your classmates, but. . .
Show more reviews (

5 reviews

)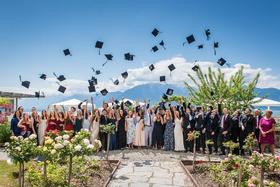 Nurturing Futures: A Journey through Boarding at Haut-Lac School in Switzerland
Nestled in the hills overlooking Lake Geneva in the French-speaking part of Switzerland lies an educational gem that embodies a unique blend of academic excellence, cultural richness and a profound sense of community. Founded over 30 years ago, Haut-Lac International Bilingual Day and Boarding School is now home to both 600 day students and a maximum of 30 boarders from around the world.
What To Wear at Your Job Interview
Navigating job interviews can be stressful, but knowing what to wear shouldn't be. Our comprehensive guide covers the essential dress code tips for men and women interviewing at boarding schools. Make your first impression count with style and professionalism.
Navigating the Modern Maze: Emerging Challenges for Boarding Schools
Explore the pressing challenges facing boarding schools, from marketing difficulties and rising insurance costs to facility maintenance and recruitment of competent trustees and teachers. This article delves into these complex issues and proposes innovative strategies to overcome them.