Reflections and Advice:
1.) What do you think makes your school unique relative to other boarding schools?
One of the main things is that it has a block schedule, which makes it more like a college schedule while you are still in high school. Instead of having all five classes every day, you will have a certain class 2-4 times a week for varying amounts of class time. Also, the atmosphere at GDA is unlike any other boarding school that I have ever been on. The campus is small and it seems like everyone is always friendly, which gives it a relaxed, laid back feeling that I have not seen at any other New England prep school.
2.) What was the best thing that happened to you in boarding school?
I think the best thing that happened to me at GDA was how quickly I grew up and matured as a person. GDA forced me to grow up in a number of ways, ranging from building important social skills to simple tasks like managing my own laundry.
3.) What might you have done differently during your boarding school experience?
I think I would have opened up more and let other people in more quickly when I first arrived at GDA. At public school (which I was used to) there were always factions. For example, I was used to the athletes pretty much keeping to themselves, and it took me a while to get used to the absence of factions at GDA. Given the size of GDA, it did not matter whether you consider yourself an athlete or not; everyone hangs out together. I think I could have made more friends at GDA had I looked at myself as simply a student at GDA instead of an athlete at GDA when I first arrived there my sophomore year.
4.) What did you like most about your school?
The best thing at GDA is simply the quality of the people-both students and faculty. At a senior-faculty meeting near the end of my senior, I was scanning the room, and for the first time I noticed how many awesome people exist in such a small place. Every faculty member is available and willing to help, and nearly every student is easy to get along with.
5.) Do you have any final words of wisdom for visiting or incoming students to your school?
Get in good with Chris and Marilyn. Chris works at the bookstore and Marilyn at the snack bar, so every student sees them a good amount. They are both really nice anyways so it should not be hard to get on their good side. The best boy's dorm by far is Ingham. And always try to get out of the dorm on the weekends, whether it be by going to a fellow students' house nearby or by simply participating in activities around campus.
Academics:
1.) Describe the academics at your school - what did you like most about it?
There were many things, but the thing that I liked most about academics at GDA were the teachers. It seemed like every academic department has different styles of teachers that every type of student can coexist with. I met a lot of remarkable teachers and other faculty memebers in my three years at GDA.
Athletics:
1.) Describe the athletics at your school - what did you like most about it?
I most enjoyed Saturday home games during the Fall or the Spring (football and track) when several other varsity programs were also on campus, so students and other athletes could stop by and watch each others' games. It was always much more fun to play in front your peers from school.
Art, Music, and Theatre:
1.) Describe the arts program at your school - what did you like most about it?
I was not involved a great deal in either program, but I most enjoyed going to the voice concerts. While I was at GDA, there were several awesome musicians that I had the privilege to watch perform anywhere from 5-10 times throughout the school year.
Extracurricular Opportunities:
1.) Describe the extracurriculars offered at your school - what did you like most about it?
I most liked that everyone had to be involved in some form of afternoon commitment. This commitment could range from sports to community service or the arts, but it was nice knowing that everyone else on campus was always doing something besides school work on a daily basis.
Dorm Life:
1.) Describe the dorm life in your school - what did you like most about it?
The best thing about dorm life at GDA is that almost always you could decide whether you wanted a roommate or not. My first two years, I lived by myself in a single room. During my senior I had a roommate that I selected and knew that I would be able to get along with. It was nice not being forced to live with someone that I was not initially comfortable with.
Dining:
1.) Describe the dining arrangements at your school.
The best thing about the dining at GDA was that there was always sandwich meat and bread available in case I was not a fan of the main course. A few times throughout the year the dining hall staff would make something that I was not really comfortable eating, but I never went hungry because I could always make a sandwich or find something else to eat.
Social and Town Life:
1.) Describe the school's town and surrounding area.
GDA is kind of the in the country, yet Newburyport (which is a really nice little town) is only about 5 miles North on Route 1. It was nice being in the country but still being able to make a quick drive and find a somewhat urban surroundings.
2.) Describe the social life at your school - what did you like most about it?
I most liked how down to earth most of the people at GDA are. When most people think of prep school, they think of snobby, introverted kids. This is not true at all on our campus. It is not difficult at all to make friends very quickly at GDA.
Daily Schedule:
Weekday
7:00 AM
Waking up/Breakfast
7:45 AM
First Class/Free time
8:30 AM
Second Class/Free time
3:30 PM
Afternoon Activity
6:00 PM
Homework/Free time
Weekend
10:00 AM
Breakfast/Waking Up
11:00 AM
Free time/Preparing for home or away game
4:00 PM
Free Time/Returning from away game
The Governor´s Academy was known as Governor Dummer Academy when I applied, and it was still known that way for part of my time as a student there. As such, my classmates and I. . .
One of the main things is that it has a block schedule, which makes it more like a college schedule while you are still in high school. Instead of having. . .
GDA has many unique experiences to offer its students. However, I would say that the best thing about this small school is the people. In the dorms you not only live with your classmates, but. . .
Show more reviews (

5 reviews

)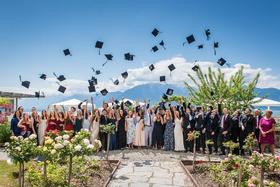 Nurturing Futures: A Journey through Boarding at Haut-Lac School in Switzerland
Nestled in the hills overlooking Lake Geneva in the French-speaking part of Switzerland lies an educational gem that embodies a unique blend of academic excellence, cultural richness and a profound sense of community. Founded over 30 years ago, Haut-Lac International Bilingual Day and Boarding School is now home to both 600 day students and a maximum of 30 boarders from around the world.
What To Wear at Your Job Interview
Navigating job interviews can be stressful, but knowing what to wear shouldn't be. Our comprehensive guide covers the essential dress code tips for men and women interviewing at boarding schools. Make your first impression count with style and professionalism.
Navigating the Modern Maze: Emerging Challenges for Boarding Schools
Explore the pressing challenges facing boarding schools, from marketing difficulties and rising insurance costs to facility maintenance and recruitment of competent trustees and teachers. This article delves into these complex issues and proposes innovative strategies to overcome them.