Reflections and Advice:
1.) What do you think makes your school unique relative to other boarding schools?
The Williston Northampton School is a boarding school, but it does not fit the mould of your stereotypical New England prep school. Most students know about current events because there are often talks or protests on Main Street. Sometimes WNS students are active participants. Students feel safe, but it is not a bubble. Set ten minutes away from Northampton, it's hard for one to say he or she is bored or suffering through cabin fever.
2.) What was the best thing that happened to you in boarding school?
Academically, I found that I had the ability to do more than I ever thought I could do. I loved knowing that I could be as excited as I was about everything that I did—in both the academic realm and extra-curricular, because I was around people who loved it, too. The best thing about boarding school? Simply speaking, when I first started out at boarding school, I was shy. When I left, I had the strange self-confidence that I could do anything I wanted to do if I tried.
3.) What might you have done differently during your boarding school experience?
Nothing. I did everything I wanted to do when I started boarding school and so much more. I laugh about not having been more involved with athletics but I loved every second of my life at Williston. I can't imagine it having been any different.
4.) What would you never want to change about your school?
Its hippie-quirkiness and the comfortable aura of the entire place. On a regular day I loved just walking around campus and passing by the people singing their own songs to their guitar outside the dorm, others hanging out outside the student center and still others playing frisbee in the quad. Inside the buildings, you'd find people choreographing their own dancing, writing their own music, singing scales at the top of their lungs, and walking blindly around the darkroom, developing black and white prints. Everyone was encouraged to follow their heart and do what made them happy.
5.) What things could be improved about your school?
I'm sure there should be more imporvements, but I can't think of any right now.
6.) Do you have any final words of wisdom for visiting or incoming students to your school?
The town of Northampton is only a 75-cent bus ride away will never lose its charm. Try everything; you'll be surprised at the things you find out you'll enjoy. The library's sofas are great for napping in. Try to visit when a Williston play is on: they're really cool. Get your hair cuts at Northampton's Bucci: they're great AND only ten dollars! When you visit, take your time going around the Reed Student Center: it has the best sights and sounds and is a place that truly captures Williston spirit.
7.) How was your experience as an international student?
Though phones were shut off at ten-thirty, dorm parents were kind enough to extend the curfew to international students who had many-hour time differences.
Academics:
1.) What did you like best about your school's academics?
Williston's diverse curriculum allows students exciting possibilities from learning how to develop black and white photographs to meeting professional writers in the fall English elective, "The Writer's Workshop." The honors and Advanced Placement courses that the school offers means that classes are designed to challenge each student on an individual basis; while more left-brain inclined students may opt for the honors/ Advanced Placement English courses, they will find much happiness in the slower-paced yet appropriately challenging standard math courses. Williston's open-mindedness in its students' curiosity and thirst for knowledge is seen in the school's "Independent Study" in which students who are curious in a subject that is not otherwise offered in the curriculum may work more intensely in a one-on-one situation with a teacher knowledgeable in the field. Williston's choice to not disclose the student's rank encourages students to compete with themselves rather than with their peers.
2.) What did you like least about the academics in your school?
With the five colleges so close to it, Williston is in the midst of an untapped resource. Though an AP US History course I took showed that some classes introduced using the five colleges' library system, I would like to see Williston use more of this great resource to improve its academics.
Athletics:
1.) What did you like best about your school's athletics?
I was not very involved with school athletics, but I found that there was great school spirit at games.
2.) What did you like least about the athletics in your school?
I didn't know enough about it to dislike anything about it.
Art, Music, and Theatre:
1.) What did you like best about your school's art program?
An avid theater student, I was very impressed with the performing arts at Williston. Though I would like to see more theater classes introduced in the curriculum, with a well-equipped theater that put up three very different shows a year, I found the theater program especially superb. The dance program, though focused on modern and lyrical dance, periodically invited other teachers to teach other forms of dance such as flamenco and dance funk. I was only involved with the music department through my a cappella group, but was grateful for Williston's ability to offer voice lessons (and lessons with musical instruments). With photo being an exception my first year, I was mostly unknowledgeable in the visual arts. However, from what I could see in the arts gallery, paintings that hung on the walls, and the sculptures in the glass cases of the Reed Student Center, even the visual arts encouraged students to "think outside of the box" and use what they learned from their teachers to follow their own ideas.
2.) What did you like least about your school's art program?
I would like to see Williston's arts curriculum expand to offer more diverse arts classes.
Extracurricular Opportunities:
1.) What did you like most about the extracurricular activities offered at your school?
The extensive number of extracurricular activities means that there is literally something for every student. From the chess club to the French club to the Investment club, students find friends in people who enjoy doing the same things. It is especially significant that Williston has so many and such original activities. And for the students that still do not find something, they need only to find an adviser to create their own.
2.) What did you like least about the extracurricular activities offered at your school?
Because there are so many exciting student organizations to choose from to be in, it would be nice if there were more time for Activities in the week.
Dorm Life:
1.) What was the best thing about dorm life in your school?
Dorm life was one of the best things about boarding school; it was a slumber party that lasted an entire school year. The dorm became family away from home and even dorm parents you made fun of became the honorary parents you could talk to when you needed or wanted to. Even the rules made dorm life that more special: there was nothing quite like running around to visit your friends' rooms between the important half hour of ten and ten-thirty (after study hall and before curfew back in the room).Unlike many boarding schools, weekend check-in was significantly later than the weekday-eleven for most and twelve for seniors. Dorms usually organized monthly parties/outings to keep the familial feeling, and it worked.
2.) What did you like least about dorm life?
Dorm life was great.
Dining:
1.) What was the best thing about your dining arrangements?
The wide range of dining facilities meant that there was always something to eat, even if you didn't like the hot meal choices for the day (make your own sandwiches, salads, and pasta).
2.) What did you like least about your dining arrangements?
I would have liked a few required "formal" dinners in the year; I think it would have boosted school spirit.
Social and Town Life:
1.) How welcome did you feel by the other students when you first arrived at the school
I arrived late for International Student Orientation and was nervous that having missed the chance to meet everyone, I would have trouble making friends. However, everyone I met as I walked down the dorm, from the proctors who were helping other new students move in to the new students who were also finding their way and the old students who were around for preseason, were so welcoming and friendly. They all stopped to introduce themselves to me and then helped me find my way. Williston just feels friendly.
2.) Describe the level of diversity and integration of students in your school:
Diversity is something that Williston finds extremely important-just sit in one of the long assemblies and you'll see what I mean. An entire day is devoted to discussing what 'diversity' means. Geographically speaking, though the high day student percentage may make it seem as though Williston's population was primarily from the same place, the classroom showed otherwise; your classmates ranged from people who lived five minutes away from school to people who lived twelve time zones away from you. And students celebrated their diversity: groups such as the Gay-Straight Alliance, International Club and Multicultural Club (TRIBE) demonstrated this truth.
3.) Describe typical fun activities you did on a weekend:
Student Activities did a wonderful job to make sure there was always something to do on the weekend; though there were vans to either Northampton or the mall fifteen minutes away from school there was usually also something to do on campus, from Open Mic Nights to even concerts. For quieter nights, a trip down to the Movie Gallery only a block away meant a nice calm movie night in your room (hail to computers equipped with DVD players!) with a bunch of friends.
4.) What was the town like?
Yes, students ventured into town. Having Brooks pharmacy and the Big E grocery meant that one never found themselves in need of any supplies. The Chinese restaurant, Dominoes and Subway was heaven to grateful students who wanted something to eat either between meals or just other than the regular dining hall food. The coffee shop, vintage store and arts center kept even the small trips to town even more interesting.
Daily Schedule:
Weekday
2:00 PM
Student Activities Meeting
11:00 PM
Curfew--back in room
Weekend
12:00 AM
Go out to Northampton with friends
5:00 PM
Back to Williston for dinner
6:00 PM
Get some work done
8:00 PM
Hang out with friends at Student Center
Williston has a great balance of day students and boarding students, which allow students to know and learn more about the area. With a widespread campus in a safe neighborhood and numerous stores and restaurants. . .
Williston was the best community I could've ever established an identity with. My parents teach at the school, so we actually had a house on the campus. I developed close relationships with not only. . .
At a first glance, The Williston Northampton School appears similar to most college preparatory schools. It contains a beautiful New England campus, wonderful and caring teachers, and great athletic and artistic facilities. However, as many. . .
Show more reviews (

14 reviews

)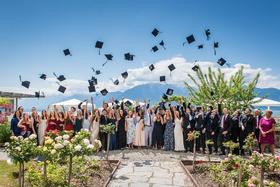 Nurturing Futures: A Journey through Boarding at Haut-Lac School in Switzerland
Nestled in the hills overlooking Lake Geneva in the French-speaking part of Switzerland lies an educational gem that embodies a unique blend of academic excellence, cultural richness and a profound sense of community. Founded over 30 years ago, Haut-Lac International Bilingual Day and Boarding School is now home to both 600 day students and a maximum of 30 boarders from around the world.
What To Wear at Your Job Interview
Navigating job interviews can be stressful, but knowing what to wear shouldn't be. Our comprehensive guide covers the essential dress code tips for men and women interviewing at boarding schools. Make your first impression count with style and professionalism.
Navigating the Modern Maze: Emerging Challenges for Boarding Schools
Explore the pressing challenges facing boarding schools, from marketing difficulties and rising insurance costs to facility maintenance and recruitment of competent trustees and teachers. This article delves into these complex issues and proposes innovative strategies to overcome them.