Woodside Priory School (Priory) - Review #2
About the Author:

College Enrolled
Brown University
Home Town, State (Country)
San Mateo, CA
Years Attended Boarding School
4
Activities During Boarding School
I participated in JV soccer my Freshman year, along with Varsity track and field, Varsity basketball and Varsity softball my Sophomore through Senior years. I was the captain of my softball team for my Junior and Senior years. Aside from athletics, I was also very involved in student government. As a sophomore, I served as a class representative. Junior year I was elected Events Commissioner and was in charge of planning Formal and Prom. Senior year I served as President of the student body. Additionally, participated in academic clubs like Portuguese Language Club and National Honors Society. In the dorms, I was a Prefect as a Junior and as a Senior. This meant I was a student leader in the dorms.
Daily Schedule:
Weekday
| | |
| --- | --- |
| 7:45 AM | Breakfast |
| 8:15 AM | Classes Start (usually 3-4 before lunch and 1 after lunch...usually about 85 minutes) |
| 1:00 PM | Lunch |
| 3:00 PM | End of school |
| 3:15 PM | Practice or clubs start (usually 4-5 days a week, clubs 1 hour and practices ) |
| 6:00 PM | Mandatory dinner time for all boarding students |
| 7:30 PM | Mandatory 2 hour study hall for all students |
| 10:00 PM | Do chores |
| 10:30 PM | Must be in own dorm |
| 11:00 PM | Must be in room, lights out for underclassmen |
Weekend
| | |
| --- | --- |
| 9:00 AM | Get up to watch tv in lounge |
| 10:30 AM | Brunch time |
| 11:00 AM | Trips start as early as right after brunch but can also be later |
| 2:00 PM | Sandwich lunch break, no prepared meals |
| 6:00 PM | Optional dinner if you sign up for it |
| 12:00 PM | Students must be back in their dorms |
Review

Description

King's College London

Priory has a high student-to-teacher ratio, which means that each and every student is taken care of by the teacher and the teachers really know the students well. It helps with accommodating individual student's needs. . .

Brown University

Our school is composed of about 20% boarding students and 80% day students in the upper school, meaning we are a smaller, very close-knit community within our larger school community. (The middle school is completely. . .
May 10, 2018
The ideas and suggestions offered here are aimed at the small to medium-sized schools which have limited marketing resources.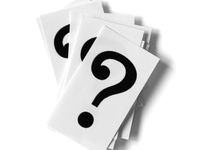 May 09, 2018
Inevitably at some point while you are looking at boarding schools, your child will ask what it's like living at boarding school. Here are some answers to those questions.
May 03, 2018
The quality of a summer camp depends very much on the quality and experience of the folks running it. When you select a summer program run by a boarding school, you are getting a program with experienced, well-organized professionals at the helm. More here.