Ridley College - Review #2
About the Author:

College Enrolled
University of Southern California
Home Town, State (Country)
los angeles, CA
Years Attended Boarding School
2
Activities During Boarding School
At ridley, I played 2nd team soccer in the fall and ran first team track in the spring. On top of that, I was an active member of the debate, model UN, politics, green tiger and community service clubs. I was also honored to serve as a house captain in my residence.
Review

Description

Trinity

For me, it was a great experience as a result of a combination of good teachers,mentors and athletics. I graduated 50 years ago and return at least every five years for a class reunion. there. . .

University of Southern California

Ridley college for the most part was quite similar to most Canadian boarding schools. It did however set itself apart with its extremely diverse community, far more than any other boarding schools i've heard of. . .

Western University

At Ridley College, cadets is mandatory. Some may feel this is classifies Ridley as a "military school" or perhaps that it is archaic. To the contrary, cadets teaches the students teamwork, discipline, leadership. . .

Colgate University,Canisius College, SUNYAB

Ridley College is unquestionably Canada's finest boarding/day school. Founded in the 1880s, it has produced generations of leaders in all walks of life. Its motto, "Terar dum Prosim" (loosely - "wear oneself out. . .

Show more reviews

(-1

reviews)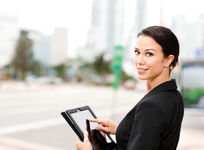 August 14, 2018
An education consultant knows schools. Like any professional he has vast experience in and knowledge of his chosen field.
August 02, 2018
Explore the different types of boarding school options in the US. Find which type of boarding school is most appropriate for you.
July 18, 2018
It makes sense to cast your net widely when looking at boarding schools. Here's why.