Cushing Academy - Review #1
About the Author:

College Enrolled
Pitzer College
Home Town, State (Country)
West Grove, PA
Years Attended Boarding School
3
Activities During Boarding School
Varsity Ice Hockey Theatre Student Body Treasurer Editor-In-Chief of School Newspaper Art Portfolio Book Club Varsity Field Hockey Tour Guide The Diversity Club PRIDE (LGBT+/GSA) Honor Council Disciplinary Committee Proctor/Peer Mentor
Review

Description

Pitzer College

It's a place where they not only encourage students to go out and make a difference, but they help make that possible by supporting student endeavors. A lot of what happens at the school is. . .

Northeastern University

For me Cushing's highlight was definitely that it had its own rink. For someone that lives the ice, like me, this was amazing. . .
June 22, 2018
Applying to boarding school requires completing a sheaf of forms. We look at how to accomplish this important task.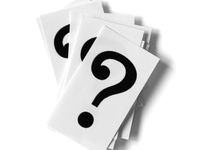 May 09, 2018
Inevitably at some point while you are looking at boarding schools, your child will ask what it's like living at boarding school. Here are some answers to those questions.
May 03, 2018
The quality of a summer camp depends very much on the quality and experience of the folks running it. When you select a summer program run by a boarding school, you are getting a program with experienced, well-organized professionals at the helm. More here.