NCA offers a superior education with its unique education model that prepares students for a competitive university market.
Students learn to find purpose in their academic and extra-curricular pursuits.
With purpose, students are happier and life often feels more manageable making it easier to do better, even in academics.
Our program of academic excellence blends the sciences and arts like no other institution.
NCA delivers a learning experience that develops the capacities of young people to be future leaders.
Grades: (Boarding) 7-12, PG
Enrollment: 120 students
Yearly Tuition (Boarding Students): $32,275
Yearly Tuition (Day Students): $15,750
Acceptance rate: 82%
Average class size: 11 students
Application Deadline: None / Rolling
Source: Verified school update
School Overview
School Focus
College Preparatory
Student Body
Academics and Faculty
Average Class Size
11 students
Student : Teacher Ratio
7:1
% Faculty with Advanced Degree
Tuition Cost
Endowment Size
$2.9 million
Yearly Tuition
(Boarding Students)
$32,275
(This includes tuition and boarding and meals.)
Yearly Tuition
(Day Students)
$15,750
Tuition international students
$37,275
Summer Program Cost
$3,699
(Cost differs for each summer program.)
% Students on Financial Aid
Avg. Financial Aid Grant
$7,500
(Scholarships and Bursaries are available.)
Merit Scholarships Offered
Acceptance Rate
Director of Admissions
Nancy Elliott
Sports
# Interscholastic Sports Offered
12
Extracurriculars
Total Extracurricular Organizations
13
Extracurriculars
Club or Organization:
Chess Club
,
Math Club
,
Robotics Team
, Study Hall, Writer's Club,
Yoga Club
Arts and Music Programs:
Dance Workshop,
Music Club
Recreational Athletic Programs:
Badminton Competition,
Basketball
, Brazilian Jiu Jitsu, Dodgeball Competition, Gym
School Notes
Nancy Campbell Academy is dedicated to inspiring students to achieve their individual potential through academic excellence while fostering a spirit of service to society. Here is how we provide world-class education in a small, school environment.

Curriculum; An academic approach: At NCA fulfillment through capacity building is an essential element of a learning environment in which youth are motivated to strive for academic excellence. As youth are equipped with the conceptual framework, knowledge, and skills required to help their communities, they, in turn, gain the confidence, discipline, sense of purpose and focus required to excel academically. Choosing happiness is part of what we teach. When students are happy and at ease, the intellect is keener and the mind is better able to pursue excellence. Using the Ontario Ministry Curriculum, teachers strive to develop academic integrity. NCA students enjoy a safe and encouraging environment in which they can grow to understand that the purpose of studying the arts and sciences is to benefit the world.

Our enriched curriculum delivers students prepared to be one of tomorrow's leaders. One example is our World Citizenship Course (WCC). Students learn about current social justice issues, both within Canada and overseas, and engage in arts and service projects to make a difference. Each year students partake in an international service trip aboard that has a transformational impact on everyone involved. The course builds on the fundamental concept that all people are one human family. See Jamaica 2019 here

Our approach to Mathematics: Nancy Campbell Academy offers a blended Math program. Our advantage of small class sizes and mentorship allows teachers to build knowing relationships with your child. That strong rapport enables the teacher to differentiate instruction of the curriculum according to each student's needs. This enables your child to feel comfortable, engaged, and encourages continual learning in the mathematics classroom. Our calculator policy: It is important that students have mathematical literacy and fluency so they are not dependent on calculators for simple mathematics. However, learning to use calculators quickly and effectively is important to be successful in many university math courses. Our textbooks: In the delivery of the Ontario Ministry of Education, curriculum NCA uses the textbooks approved by the Ministry. A complete list can be found on their website by clicking on the Ontario Trillium list. This list is continuously updated.

Our approach to The Arts: Art connects us across barriers of time, space, and language. It celebrates our diversity, brings beauty into the world, and can promote the noblest ideals of humanity. The arts come to life and fulfill their highest purpose when they contribute to the advancement of society and the betterment of the world. Arts Programs at Nancy Campbell Academy provides students with opportunities to develop their skills and capacities in various branches of the arts, cultivate their aesthetic sensibilities, and explore their own creativity. Emphasis is placed on positive personal transformation through the practice of focus, self-discipline, collaboration, and courage to push beyond personal boundaries. Our goal is to cultivate responsible young artists with a desire to use their artistic talents and capacities to enrich their lives and contribute to the lives of others.

Computer and Technology are heavily Integrated: All of our teachers are integrating technology into the classroom across every subject. A few courses revolve heavily around technology including "Introduction to Computer Studies" and "Communications Technology". Hardware and software are both used and learned in these courses to achieve a variety of goals including taking apart a computer and putting it back together, coding a game from scratch, recording and editing video, audio, and pictures, 3D design, and website implementation. NCA student-created the Choices video view it here

Literature Equal Balance approach to learning: Using the Ontario Curriculum, our teachers help Grades 9-12 students become adept in four strands of communication, including oral speaking and listening, reading, wring, and media. We expose students to a range of literary forms from various time periods and nations and encourage them to think critically about these texts' relationships to historical context, social justice issues, and to the students' own understanding of the world. Every grade builds upon the knowledge and skills acquired in the preceding grade. We review and add to a list of literary devices required for conducting literary analysis in oral discussion and writing. With each successive grade, students also engage in a more rigorous process of essay planning and writing. Finally, students acquire increasingly sophisticated skills in processing, research, and presenting that are needed in post-secondary and in the workplace. See Dr. Walkers blog post here

Pace: Broadly speaking NCA uses a standard-enriched pace for learning with flexible opportunities geared to the student needs. In addition, students are given the opportunity to take courses online, pursue co-ops, and engage in internships in keeping with their unique interests, schedules, and goals. Those pursuing independent learning are paired with mentor teachers who are experienced in the subject matter and oversee the successful completion of the course.

Academic culture is rigorous and supportive: At NCA it is expected that all students strive for academic excellence, cultivate discipline, and achieve high standards. In today's overly competitive environments that consider discouragement and criticism to be the norm, we stand apart by fostering encouragement combined with high standards. NCA students achieve distinction because they are motivated and happy. They seek out opportunities to support one another, realizing that the fulfillment of the unique potential of their friends and class-mates is important too. Our school prides itself in fostering a supportive and distinct learning environment, which promotes academic excellence within a framework of happiness and moral leadership.

Developmental Priorities: A balanced approach; our unique educational model and school environment transform students. We consider intellectual, emotional, social, and physical development as synergistic and inter-related. The discipline required for athletic sports, artistic pursuits, and moral leadership enable students to build capacity in multiple areas of their lives including academics. Every NCA student has the right to be one of tomorrow's leaders, and our program helps shape them into thoughtful, empowered, and high achieving young people.

Special Needs: NCA offers informal approach/support based on the individual students. We believe all students have the potential to excel academically. We provide extra support to help all students achieve their best. If a learning disability is diagnosed while in our school, we support that student through his or her new diagnosis and equip them with the tools needed to succeed. Students who have a learning disability may apply to our school. We would prefer to know about their needs prior to admission so we may plan and support them further.

Gifted Learners: Many gifted students come to NCA as they are attracted by our unique educational model. Our gifted students benefit from individualized instruction, mentorship opportunities, co-op placements, international trips, as well as participation in provincial and national competitions. We recruit the highest quality teachers who bring a breadth of experience and passion to their teaching. Gifted students thrive in our school and in fact, many have discovered their giftedness while at our school.

Professional Development: Nancy Campbell Academy teachers have more than just teaching certificates they also bring years of professional work experience in their respective fields. All of our teachers undergo regular workshops that cover Ontario's 'Growing Success' document. Teachers work in a team environment, helping each other meet or exceed the expectations from the Ministry of Education. Every school year begins with one week of training, where teachers learn about elements of education including service-oriented leadership. These intense professional development weeks are filled with valuable workshops and collaborative efforts that shape our school culture.

Residential life (see photos here): Nancy Campbell Academy provides life-enriching activities to encourage even the youngest of students to socialize and enjoy Canadian culture. Each student has a private room. Our qualified and well trained RA's (residential advisors) supervise the dormitories providing a nurturing afterschool environment for students living away from home.

Location: Centrally located between Toronto, Ontario, and Niagara Falls Nancy Campbell Academy is close to several International Airports and near two major borders. The town of Stratford is renowned for world-class theatre. Students enjoy Canada's beautiful green spaces along the Avon River in a quaint town. We are proud to welcome students from around the globe this safe and world-minded nation.

LD types supported: GeneDyslexia, ADD/ADHD, all Mild to Moderate General Learning Differences

Nancy Campbell Academy accreditations: Ontario Ministry Certified Education

Sample of notable school alumni/alumnae:

Dr. Lita Cameron MD - Dr. Lita Cameron helping St. Joseph's Healthcare Hamilton in the fight against coronavirus Written by: Mike Pearson As millions of Canadians retreat to their homes for social and physical distancing in the fight against coronavirus, Dr. Lita Camer

Marjan Alison - Attorney at Mayer Brown LLP in Chicago one of the worlds leading law firms.

Dr. Alex Miloff - PHD, Research in Clinical Psychology, Technology-based Interventions, & Global Health
Source:
Verified school update
Frequently Asked Questions
How much does Nancy Campbell Academy cost?

Nancy Campbell Academy's tuition is approximately $32,275 for boarding students and $15,750 for day students.
What is the acceptance rate of Nancy Campbell Academy?

The acceptance rate of Nancy Campbell Academy is 82%, which is higher than the boarding school average of 58%.
Who are famous alumni from Nancy Campbell Academy?

Nancy Campbell Academy famous alumni include: Dr. Lita Cameron MD, Marjan Alison and Dr. Alex Miloff.
What sports does Nancy Campbell Academy offer?

Nancy Campbell Academy offers 12 interscholastic sports: Badminton, Basketball, Cross Country, Dance, Fencing, Football, Indoor Soccer, Nordic Skiing, Rock Climbing, Soccer, Swimming and Volleyball.
Does Nancy Campbell Academy offer a summer program?

Yes, Nancy Campbell Academy offers a summer program. Visit their summer school page for more information.
What is Nancy Campbell Academy's ranking?
When is the application deadline for Nancy Campbell Academy?

The application deadline for Nancy Campbell Academy is rolling (applications are reviewed as they are received year-round).
Something that I feel makes Nancy Campbell Academy special, and unique is the approach towards service and how it is integrated into how learning happens at the school. The school offers students unique opportunities to. . .
I was bullied a lot in the schools I went to as a child. At Nancy Campbell, I actually felt like I fit in. I don't remember there ever being a point I felt like. . .
Preventing Teen Suicide
Teen suicide is the 3rd largest killer of young adults between the ages of 15-24. You and I can prevent it.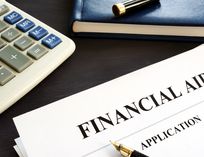 Free Boarding Schools
Thinking about sending your child to boarding school but are concerned that you can't afford it? Here are several free boarding schools as well as several schools that offer tuition-free educations for students from qualified families.
Is Your Skill Set Still On Release 3.0?
If you've been teaching for a while, and find yourself looking for a new position, an updated skill set will help make you competitive in today's job market.