The Putney School - Review #2
About the Author:

College Enrolled
Gap Year
Home Town, State (Country)
Portsmouth, NH
Years Attended Boarding School
4
Activities During Boarding School
Putney has an excellent student leadership program. There around 60 or 70 student leadership positions available. Some are elected, while others are applied for. Many of the positions are leaders of student organizations. For example, during my time at Putney, I was the Sustainability Coordinator, a leadership role in charge of running weekly sustainability club meetings, as well as coordinating sustainability initiatives. I also participated in "Spectrum", the Gender and Sexuality Alliance, played lacrosse, consistently attended school council, diversity committee meetings, feminism club meetings, and religious understanding committee meetings.
Daily Schedule:
Weekday
| | |
| --- | --- |
| 8:15 AM | Block 1 class |
| 9:45 AM | Milk Lunch - baked goods in cafeteria |
| 10:00 AM | Assembly |
| 10:45 AM | Conference Block - meet with teachers |
| 11:45 AM | Block 2 class |
| 12:45 PM | Lunch |
| 1:45 PM | Block 3 class |
| 3:00 PM | Afternoon Activities (sports, etc.) |
| 6:15 PM | Dinner |
| 7:30 PM | Evening Activities (art) |
Weekend
| | |
| --- | --- |
| 8:45 AM | Block 3 class |
| 10:30 AM | Block 4 class |
Review

Description

Bard College

My school had a phenomenal work program, where students were expected to complete jobs around the school 6 days a week. These jobs included working on the farm, preparing meals, cleaning up after meals, cleaning. . .

Gap Year

Putney is a coeducational boarding and day school in Vermont. It values and practices progressive education, and has a diverse and rigorous curriculum. It boasts a strong academic program, along with a work job program. . .

University of Maine

Hands on discussion based learning as well as a focus on the individual. Relationships between students and teachers were much my friendly. Also real working experience (cooking food, working in the barn). . .

N/A

Putney is, to summarize, a very unique school. It is extremely progressive, and fosters independence quite well. The classes are mostly discussion based, with not a lot of busy work, and the teachers are competent. . .

Colgate University

The unique thing about Putney is that there is a fully working dairy farm on campus. There is a big work program than instills work ethic and responsibility in the students and this includes working. . .

Show more reviews

(8

reviews)
May 10, 2018
The ideas and suggestions offered here are aimed at the small to medium-sized schools which have limited marketing resources.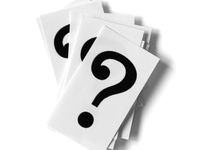 May 09, 2018
Inevitably at some point while you are looking at boarding schools, your child will ask what it's like living at boarding school. Here are some answers to those questions.
May 03, 2018
The quality of a summer camp depends very much on the quality and experience of the folks running it. When you select a summer program run by a boarding school, you are getting a program with experienced, well-organized professionals at the helm. More here.