Reflections and Advice:
1.) What do you think makes your school unique relative to other boarding schools?
Putney is a coeducational boarding and day school in Vermont. It values and practices progressive education, and has a diverse and rigorous curriculum. It boasts a strong academic program, along with a work job program that gives each student a six day work job, and a welcoming and open environment. Many students at Putney are openly focused on activism, whether it's through the lens of racial justice, gender equality, climate justice, or any social issue.
2.) What was the best thing that happened to you in boarding school?
I think boarding school is a really valuable tool for becoming a mature person. A lot of people describe Putney as a bubble but it really is a great way to prepare for the world. It's important to know how to do your own laundry before you go to college.
3.) What might you have done differently during your boarding school experience?
Bring stuff that makes you happy! I packed really light my first year and it kind of felt barren. By my junior year, I knew that 7 pillows on my bed just made me happier.
4.) What did you like most about your school?
Putney really helped me figure out who I am. It's a great place to think about what it means to have a place in the world.
5.) Do you have any final words of wisdom for visiting or incoming students to your school?
Find channel master
Academics:
1.) Describe the academics at your school - what did you like most about it?
My favorite part about Putney classes is that they often overlap into other disciplines. Two of the mandatory courses, American Studies and Humans in the Natural World integrate different sides of history and literature, as well as science in Humans specifically. Even when it's not part of the course, there is still a lot of independence and you can add you own kind integration and personal spin on most of your work. For example, we have Project Week instead of final exams where we get to design our own projects and you really can take the lead on how you want your education to look.
Athletics:
1.) Describe the athletics at your school - what did you like most about it?
I really like the athletics program at Putney because there is no mandatory participation, but it's still a really good program. I played lacrosse and I loved it because there is a spirit of sportsmanship instead of winning. I would say Putney isn't the best choice if your main factor is athletics, but I wouldn't rule it out as an option just because it's not advertised as an athletic school.
Art, Music, and Theatre:
1.) Describe the arts program at your school - what did you like most about it?
I didn't participate a lot in the arts program, but it's impossible not to at least a little bit. Every student has evening activities at least twice a week, which are hour and a half art classes. There are whole bunch of options ranging from Jewelry Making to Blacksmithing to African drumming to Latin Dance. They are all really interesting and a great way to try a new art form, and if you love it there are lots of opportunities to get further involved.
Extracurricular Opportunities:
1.) Describe the extracurriculars offered at your school - what did you like most about it?
Putney has a bunch of clubs student run and student created, and new ones are always popping up. Some recent ones are feminism club, Spectrum (GSA), Diversity Committee, Sustainability Squad, and Religious Understanding Committee.
Dorm Life:
1.) Describe the dorm life in your school - what did you like most about it?
My favorite thing about the dorms is how small most of them are. Usually they are between 10 and 20 students. They are like little families, and it's always a super cool way to get to know people. The administration is generally pretty good about room switches. I switched rooms my freshman and it really was not a big deal.
Dining:
1.) Describe the dining arrangements at your school.
I think the food at Putney is pretty good considering how many people they are feeding. Sometimes they'll have students from different countries around the world design a menu and help cook a meal. There is no assigned seating, and meals just have a really relaxed tone.
Social and Town Life:
1.) Describe the school's town and surrounding area.
The town of Putney is really small but I think it's cute. There's like a thrift shop and a co-op and a barbecue place right near each other. There are pretty frequent trips into Brattleboro, which is a nearby town that's a little bigger.
2.) Describe the social life at your school - what did you like most about it?
Social life at Putney is so relaxed. The students there are not only really open and not judgmental, they are just like sometimes super weird and everybody loves it. Putney doesn't really have any kind of like stereotypical cliques, and basically everyone is just doing their thing.
Daily Schedule:
Weekday
9:45 AM
Milk Lunch - baked goods in cafeteria
10:45 AM
Conference Block - meet with teachers
3:00 PM
Afternoon Activities (sports, etc.)
7:30 PM
Evening Activities (art)
Weekend
Putney is a vibrant community where teachers and students are actual friends. It's conducive to personal growth and a place where I and other students found our passions. Everyone is excited and working on something. . .
The unique thing about Putney is that there is a fully working dairy farm on campus. There is a big work program than instills work ethic and responsibility in the students and this includes working. . .
Unique is a term that is often used to describe Putney. As it is located on a gorgeous working dairy farm with sustainable gardens, all students learn agricultural skills on top of advanced academics, sports. . .
Show more reviews (

11 reviews

)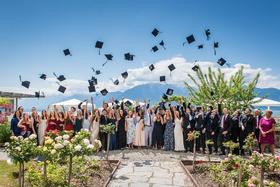 Nurturing Futures: A Journey through Boarding at Haut-Lac School in Switzerland
Nestled in the hills overlooking Lake Geneva in the French-speaking part of Switzerland lies an educational gem that embodies a unique blend of academic excellence, cultural richness and a profound sense of community. Founded over 30 years ago, Haut-Lac International Bilingual Day and Boarding School is now home to both 600 day students and a maximum of 30 boarders from around the world.
What To Wear at Your Job Interview
Navigating job interviews can be stressful, but knowing what to wear shouldn't be. Our comprehensive guide covers the essential dress code tips for men and women interviewing at boarding schools. Make your first impression count with style and professionalism.
Navigating the Modern Maze: Emerging Challenges for Boarding Schools
Explore the pressing challenges facing boarding schools, from marketing difficulties and rising insurance costs to facility maintenance and recruitment of competent trustees and teachers. This article delves into these complex issues and proposes innovative strategies to overcome them.