Reflections and Advice:
1.) What do you think makes your school unique relative to other boarding schools?
There are several things that make St. Andrews unique. The classes are small and we hold regular discussions (which I found to be a wonderful way to learn). Teachers and students develop good relationships because we see them not only in class, but also have lunch with them and run into them around campus. Some of my teachers really became my friends and mentors as well. Being in a small tight-knit community is truly great. When we are living together, we can trust everyone else. This way, we feel comfortable leaving our book bags lying around random spots on campus, and teachers give us take-home exams. The school is located in Sewanee and we make great use of the outdoors through hiking, swimming, and first-hand experience in our science classes.
2.) What was the best thing that happened to you in boarding school?
The best thing that happened to me in boarding school was that I grew up. I learned how to take care of myself and I thought it was extremely funny when I got to college and seeing these "young adults" having to learn to do laundry, dealing with time management problems, and having a roommate for the first time.
3.) What might you have done differently during your boarding school experience?
I wish I had been at SAS for the full four years instead of coming in half way and getting only two years there.
4.) What did you like most about your school?
EVERYTHING! That is really the best answer for me.
5.) Do you have any final words of wisdom for visiting or incoming students to your school?
Remember to check out Piney Point, it is a great hike out, and the view just can't be beat.
Academics:
1.) Describe the academics at your school - what did you like most about it?
One thing that I loved about St. Andrews was the strong bond that formed between the students and the faculty. Most of the faculty lives on campus with the students so they are always easy to reach in case you have a question about class or you just want to hang out. Also the academics at St. Andrews were demanding, but never overwhelming. While we were always challenged in the classroom, the teachers always wanted us to succeed and they were always available and willing to help if needed.
Athletics:
1.) Describe the athletics at your school - what did you like most about it?
Fans are almost always present at games, especially football and basketball games. Athletics are yet another way the students and faculty bond because many of our coaches are also our teachers. I was encouraged to try things I never thought I would (e.g., I joined the wrestling team and just fell in love with the sport).
Art, Music, and Theatre:
1.) Describe the arts program at your school - what did you like most about it?
The art room is fully equipped and is where I spent a lot of my time. The clay room is spectacular. The gallery where students, and visiting artists, can show their work is phenomenal.
Extracurricular Opportunities:
1.) Describe the extracurriculars offered at your school - what did you like most about it?
The community service program is great. The outing program is personally my favorite - just hiking, rock climbing, and everything else under the sun.
Dorm Life:
1.) Describe the dorm life in your school - what did you like most about it?
I don't even know how to describe how great dorm life was. I loved having my best friends a few feet away, in case I had a question about class or I just wanted to hang out. Another great feature about the dorms is that there are faculty members in the dorm in case you have any problems or questions. Everyone was dealing with many of the same issues so there is always help if you have any problems. Overall I loved dorm life, and feel very fortunate to have had that experience.
Dining:
1.) Describe the dining arrangements at your school.
It is difficult to brag about the food at SAS, but it is not as bad as people say. The salad bar is always open, and the desserts are usually pretty good.
Social and Town Life:
1.) Describe the school's town and surrounding area.
St. Andrews is not in the middle of a huge city, which is why I loved it. You do not have to deal with pollution, or traffic, or all the other annoying things that big cities bring. But you are also not in the middle of nowhere - there is a great selection of restaurants in the area. And since you are right down the street from the from The University of the South, there are great little shops around.
2.) Describe the social life at your school - what did you like most about it?
I made many lasting friendships at SAS. I still keep in touch with many of my high school friends. One of the reasons for such great friendships is that everyone lives together on dorm and the community is so small that everyone knows everyone.
Daily Schedule:
Weekday
7:30 AM
grab some breakfast
3:30 AM
athletics or clubs
Weekend
11:00 AM
wake up and do anything at all
12:00 PM
get some well needed rest after a great day
A school's culture is one of the most important feature of a learning environment and SAS's culture is kind, supportive, and encouraging. It's small enough to be personal and yet has enough space to create. . .
While at Sewanee, I spent the majority of my free time hiking with my friends, planning new community service opportunities with my peers, and getting to know myself. This school is like no other in. . .
I was a four-year boarding student at SAS and I can't easily express how grateful I am for what I learned and how much I grew during my time there. I will certainly say that. . .
Show more reviews (

3 reviews

)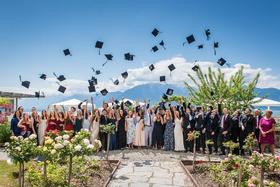 Nurturing Futures: A Journey through Boarding at Haut-Lac School in Switzerland
Nestled in the hills overlooking Lake Geneva in the French-speaking part of Switzerland lies an educational gem that embodies a unique blend of academic excellence, cultural richness and a profound sense of community. Founded over 30 years ago, Haut-Lac International Bilingual Day and Boarding School is now home to both 600 day students and a maximum of 30 boarders from around the world.
What To Wear at Your Job Interview
Navigating job interviews can be stressful, but knowing what to wear shouldn't be. Our comprehensive guide covers the essential dress code tips for men and women interviewing at boarding schools. Make your first impression count with style and professionalism.
Navigating the Modern Maze: Emerging Challenges for Boarding Schools
Explore the pressing challenges facing boarding schools, from marketing difficulties and rising insurance costs to facility maintenance and recruitment of competent trustees and teachers. This article delves into these complex issues and proposes innovative strategies to overcome them.