Reflections and Advice:
1.) What do you think makes your school unique relative to other boarding schools?
Most of the athletic facilities at Williston are superior to other boarding schools. The turf football field is only 4 years old and it is far better kept then any other schools that Williston plays. The eight-lane track is also only 4 years old and once again it is kept in better condition than other tracks that Williston competes at. The weight room was recently upgraded and expanded as well.
2.) What was the best thing that happened to you in boarding school?
I met an incredible group of people. I now have friends from all over the country who I will probably have for the rest of my life.
3.) What might you have done differently during your boarding school experience?
Get involved in as much as you can and try new things. Join a sports team, and a few clubs.
4.) What did you like most about your school?
It was my home in every sense of the word.
5.) Do you have any final words of wisdom for visiting or incoming students to your school?
I would highly recommend applying to Williston. It's an experience that cannot be replicated at another boarding school. And get an ECB from the StuBop in the student center.
Academics:
1.) Describe the academics at your school - what did you like most about it?
As you would find at any school, there were classes that I enjoyed and classes that I didn't as much based on what I was already interested in. However, in all classes and with all the teachers that I have had, there is a very serious and sincere effort to make the class interesting, enjoyable. There were a few subjects that I had gone to Williston hating, but after going through a class or two, I found that the subject was in fact interesting and it ended up being one of my favorite subjects. The most amazing thing about Williston's academics is the teachers. They are really there just for the kids. All of them have a passion for teaching and it shows.
Athletics:
1.) Describe the athletics at your school - what did you like most about it?
Some of my favorite memories are from football games at Williston. I could go on for pages about the athletics, but to sum it up as much as possible, they are serious, but 100% open to anyone who wants to try something they haven't before. There is strong support from other students, faculty, parents, and people in the general community. Last and of course not least, they are fun. I'd strongly recommend getting involved in one every season.
Art, Music, and Theatre:
1.) Describe the arts program at your school - what did you like most about it?
Always a good time going to see one of the plays. There are always surprisingly amazing displays of acting given the ages of the actors.
Extracurricular Opportunities:
1.) Describe the extracurriculars offered at your school - what did you like most about it?
My favorite thing about the clubs at Williston is that you can make your own. There are already a huge number, but if you can't find something that you really want to join, you can make your own and other people can join it.
Dorm Life:
1.) Describe the dorm life in your school - what did you like most about it?
The rooms are much bigger and nicer than many other schools dorms that I have seen. The dorms are like a family. Even if most of the people you hang out with are in other dorms, it is a guarantee that you will have plenty of friends in your dorm. Generally everyone at Williston is supportive, but to have that support from faculty and peers in the dorm gives the family feel and makes you feel all the more comfortable.
Dining:
1.) Describe the dining arrangements at your school.
I like how we don't have assigned seating or very formal meals. Some schools have everyone dress up in shirt and tie once a day for assigned seating meals, but that's a bit too forced. Williston is more relaxed than that, but we still have a few meals that we get dressed up for, but these are always fun since they have a theme and give you a chance to meet other people in other grades and dorms.
Social and Town Life:
2.) Describe the social life at your school - what did you like most about it?
There is always something to do. Every weekend, there are trips as well as things on campus. You can go to the mall, paintball, Six Flags, NYC, Boston. You can stay on campus for dances, laser tag, video game tournaments. If you have an idea of something else that you might want to do, you just have to mention it and more than likely it will happen.
Daily Schedule:
Weekday
Weekend
Williston has a great balance of day students and boarding students, which allow students to know and learn more about the area. With a widespread campus in a safe neighborhood and numerous stores and restaurants. . .
Williston was the best community I could've ever established an identity with. My parents teach at the school, so we actually had a house on the campus. I developed close relationships with not only. . .
At a first glance, The Williston Northampton School appears similar to most college preparatory schools. It contains a beautiful New England campus, wonderful and caring teachers, and great athletic and artistic facilities. However, as many. . .
Show more reviews (

14 reviews

)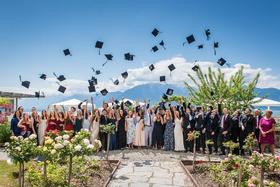 Nurturing Futures: A Journey through Boarding at Haut-Lac School in Switzerland
Nestled in the hills overlooking Lake Geneva in the French-speaking part of Switzerland lies an educational gem that embodies a unique blend of academic excellence, cultural richness and a profound sense of community. Founded over 30 years ago, Haut-Lac International Bilingual Day and Boarding School is now home to both 600 day students and a maximum of 30 boarders from around the world.
What To Wear at Your Job Interview
Navigating job interviews can be stressful, but knowing what to wear shouldn't be. Our comprehensive guide covers the essential dress code tips for men and women interviewing at boarding schools. Make your first impression count with style and professionalism.
Navigating the Modern Maze: Emerging Challenges for Boarding Schools
Explore the pressing challenges facing boarding schools, from marketing difficulties and rising insurance costs to facility maintenance and recruitment of competent trustees and teachers. This article delves into these complex issues and proposes innovative strategies to overcome them.