Reflections and Advice:
1.) What do you think makes your school unique relative to other boarding schools?
Proctor is unique in way too many ways to describe, but I will name a few. First, you get the opportunity to go abroad in high school! A four year student can have the opportunity to go abroad up to three times (we have 5 different Abroad programs) in their Proctor career, in addition to summer service trips offered abroad as well. Our programs are very unique, and my experiences abroad through Proctor most definitely shaped me into the adventurous, caring person I am today. Lastly, the faculty-student relationship is very close. Your teachers, dorm parents, and coaches all prefer to be on first name basis with all of their students. This was one of key factors that allowed me to create such strong relationships with all the faculty members I was involved with, leaving me feeling like I was leaving a family when I graduated.
2.) What was the best thing that happened to you in boarding school?
As I mentioned before, my experience on both Ocean Classroom and in Cambodia shaped who I am today. I ended up writing my college essay on a revelation I had in Cambodia; I grew to appreciate the small things. Seeing all of the children and adults in the villages so happy with so little monetary worth was such an eye opener. When I got home, I gave away most of my clothes and items that I don't use very much anymore, and I now live a pretty minimalist life. I found that by surrounding myself with people I love instead of things I love is much more important in life. I learned a similar lesson while on Ocean Classroom, except I also fell in love with the ocean. Having an experience this unique in high school ended up landing me an opportunity to be a Watch Captain delivering an 80 foot maxi yacht to the Caribbean my freshman year of College. And from there, I landed a summer job in the Caribbean as a Mate-Medical Officer for Sail Caribbean. I couldn't have done any of this without the amazing opportunities Proctor gave me.
3.) What might you have done differently during your boarding school experience?
I would say spend the first couple of weeks of school being the most social person you can possibly be. Everyone is looking for friends the first few weeks, so you are not alone. Don't spend any time by yourself watching Netflix in your room, ask someone to come get food with you in the Wise Center, play some ping pong with whoever is in there. Once you've settled in, take advantage of absolutely everything at Proctor. You have the opportunity to be the most well rounded person out there, so don't waste however many years you have here!
4.) What did you like most about your school?
I love how Proctor feels like a family. You grow so close to your teachers, dorm parents, coaches, and fellow students. When I graduated from Proctor, I sent out 50 hand written thank you notes to the various faculty that have impacted me during my two years there. I know of many people that did the same. Proctor prepared me so well for surviving both college and adult life, but they didn't prepare me for how much I would miss Proctor!
5.) Do you have any final words of wisdom for visiting or incoming students to your school?
Take advantage of the Proctor Woodlands! It is absolutely necessary to take a class with Dave Pilla before you graduate, you will not regret it. He is the most knowledgeable person with everything that involves Mother Earth, and he will tell you all of the beautiful places to visit on the weekends in the Proctor Woodlands.
Academics:
1.) Describe the academics at your school - what did you like most about it?
I loved the flexibility of academics as a student-athlete. With ski racing we traveled almost every Thursday-Monday in the winters. Since most of our material for classes were online or on our personal iPads, it was very easy to complete my work and submit it while on the road. All of the teachers were very helpful in offering extra help after school and sports hours if I had missed any class time, or just needed clarification. Transferring from my public school to Proctor, my grades increased dramatically even though I was missing more school with skiing. My teachers understood my learning habits because of our small class sizes. It is very easy to get to know your teachers.
Athletics:
1.) Describe the athletics at your school - what did you like most about it?
I loved that it was mandatory for everyone to do a sport every season, and we all practiced at the same time every day after class. I was able to participate in sports that I had always wanted to try, since we have such a diversity of sports offered. Since I've graduated, they have added a few more sports too. Each coach I had was motivating, friendly, and understanding of the Proctor lifestyle (as far as completing schoolwork and such). And if you weren't the sporty type, you could be a part of "Woods Team" and work with the notorious teacher Dave Pilla to take care of the Proctor Woodlands.
Art, Music, and Theatre:
1.) Describe the arts program at your school - what did you like most about it?
I spent most of my senior year in the ceramics studio and the photography studio. I took ceramics and black & white film photography, and once you have taken the class you have free reign of the studios. I learned how to develop film photos, and create some pretty cool pieces in the ceramics studio. I must have made up to 100 bowls, mugs, dishes, plates etc. by the time I graduated. I got to take the film camera with me to the French Alps, so I have some beautiful photos that I have developed from there. The teachers in the studios were like mothers to me, I loved hanging out with them on sundays. Proctor really brought out the artist inside me.
Extracurricular Opportunities:
1.) Describe the extracurriculars offered at your school - what did you like most about it?
Student leadership was so much fun because we could bring up issues that our peers expressed to us, and we could physically do something about it. We got to organize big events like formal in the spring. We also have something called senior project, and your last month of your senior year consists of doing something of interest to you. I spent my senior project observing my Athletic Trainer at Proctor. He taught us how to tape ankles and brought us to some games to be the medic on call, and he organized for me to shadow three ACL surgeries at Dartmouth-Hitchcock Hospital. This senior project alone has managed to nail me quite a few internship and shadowing opportunities with people in the field I'm looking to go into after college.
Dorm Life:
1.) Describe the dorm life in your school - what did you like most about it?
Our dorms were very spacious, I had no issues with amount of storage nor did my roommate. I loved that we had a dorm parent almost always available to talk to. My dorm parent my senior year was like a second mother to me. We would have dorm meetings after study hall at least once a week and sometimes more. She would always cook something sweet or savory for us, it was a great bonding experience for the dorm. Dorms are very small, usually around 10-15 students, so it really felt like a family.
Dining:
1.) Describe the dining arrangements at your school.
Since I've graduated they have built a brand new state of the art dining commons, and I've heard the food is absolutely delicious. The food was delicious when I went there, so i cant imagine what it would be like now! The dining hall is always open from I believe 7am- 8pm, so you can come and go without checking in to get some cereal, sandwich, toast, etc. The tables are family style eating, and often times students can eat with their teachers, coaches, advisors if they choose, but since dinner is right after sports time students tend to sit with their teams. You rarely see someone sitting alone, it is a very friendly atmosphere and very cozy.
Social and Town Life:
1.) Describe the school's town and surrounding area.
There isn't much of a town surrounding Proctor, but that is what I love about it. Proctor owns pretty much all of the woodlands from peak to peak around Proctor. There is so much space to hike, and there is a multitude of swimming spaces in Rivers within walking distance for warmer days, where you will find many students. There will always be people outside in the spring!
2.) Describe the social life at your school - what did you like most about it?
It was easy to make friends because I was never really in a situation where I was alone. You are constantly surrounded by people in your dorm, in class, at meals, in study hall, and all of these places were often full of different people. As a Proctor student, there is a lot going on in just your day to day business and things to look forward to in the future, you never really run out of things to talk about. Also, everyone at Proctor is from a different town, state, or even country. Every person has so many stories to tell, and it's your job to find your similarities!
Daily Schedule:
Weekday
Weekend
Proctor was a small school, about 350(400?) Kids, one thing that attracted me to the proctor in particular was the ski hill blackwater located on campus as I love skiing. Also, the size of the. . .
Proctor is a unique school due to the experiential learning model. This includes a variety of off-campus programs including programs in Spain, France, Costa Rica, and Ocean classroom and mountain classroom. Proctor also owns over. . .
The off-campus programs that Proctor has to offer make it particularly unique in relation to other boarding schools. I was lucky enough to participate in Ocean Classroom, which is an off-campus program where we sail. . .
Show more reviews (

9 reviews

)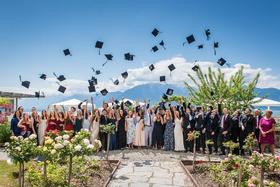 Nurturing Futures: A Journey through Boarding at Haut-Lac School in Switzerland
Nestled in the hills overlooking Lake Geneva in the French-speaking part of Switzerland lies an educational gem that embodies a unique blend of academic excellence, cultural richness and a profound sense of community. Founded over 30 years ago, Haut-Lac International Bilingual Day and Boarding School is now home to both 600 day students and a maximum of 30 boarders from around the world.
What To Wear at Your Job Interview
Navigating job interviews can be stressful, but knowing what to wear shouldn't be. Our comprehensive guide covers the essential dress code tips for men and women interviewing at boarding schools. Make your first impression count with style and professionalism.
Navigating the Modern Maze: Emerging Challenges for Boarding Schools
Explore the pressing challenges facing boarding schools, from marketing difficulties and rising insurance costs to facility maintenance and recruitment of competent trustees and teachers. This article delves into these complex issues and proposes innovative strategies to overcome them.