Darlington School - Review #3
About the Author:

College Enrolled
University of Kentucky
Home Town, State (Country)
Louisville, KY
Years Attended Boarding School
1
Activities During Boarding School
I acted and sang in a few theatre showcases that fostered my interest into being a working actor today. I also ran cross country, track and was on the swim team.
Review

Description

Georgia state University

The campus is breathtakingly beautiful. Complete with its own lake and full brick buildings from the dorms to the classrooms. There was never a dull day on campus because just sitting out around with friends. . .

Birmingham Southern College

Walking onto the campus and seeing the beautiful architecture and landscape of Darlington is absolutely a highlight of the school. You feel like you've been transported somewhere incredibly quaint and special. One thing that I. . .

University of Kentucky

I thought it was very unique how my school would pair boarding students with families of day students who lived in the area and attended the school in order to give the boarding students opportunities. . .

Georgia Southern University

Darlington School equipped me with the tools necessary to be not only successful in college, but in life. I feel that I was prepared to step out into the world and be a confident contributor. . .

COLUMBUS STATE UNIVERSITY

The care and attention I received at darlington was amazing. There was no time to be home sick! The day students embraced me as a local and in addition to advanced studies, I learned how. . .

Show more reviews

(4

reviews)
May 10, 2018
The ideas and suggestions offered here are aimed at the small to medium-sized schools which have limited marketing resources.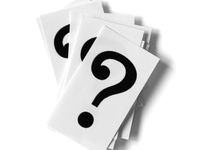 May 09, 2018
Inevitably at some point while you are looking at boarding schools, your child will ask what it's like living at boarding school. Here are some answers to those questions.
May 03, 2018
The quality of a summer camp depends very much on the quality and experience of the folks running it. When you select a summer program run by a boarding school, you are getting a program with experienced, well-organized professionals at the helm. More here.