St. Andrew's-Sewanee School - Review #3
About the Author:

College Enrolled
Davidson College
Home Town, State (Country)
Ringgold, GA
Years Attended Boarding School
3
Activities During Boarding School
Track and Field Team, Swim Team, Cross Country Team, Blue and Gold Guide(Tour guide), Proctor, Jazz Band, Volunteer at Headstart, Member of the Honor Council.
Daily Schedule:
Weekday
| | |
| --- | --- |
| 8:00 AM | chapel for 30-45 minutes |
| 9:00 AM | go to class |
| 12:00 AM | lunch |
| 1:30 PM | back to class |
| 3:00 PM | swim, cross country, or track practice |
| 5:00 PM | finish practice hang out in the weight room |
| 5:30 PM | dinner |
| 6:30 PM | begin homework/hang out with friends |
| 8:00 PM | specified time for everyone to do homework until 10:00 |
| 10:30 PM | quiet time on the hall for those who want to sleep |
Weekend
| | |
| --- | --- |
| 12:00 AM | brunch |
| 1:00 PM | outing to the mall, restaurant, movies/ hang out in the union/ do homework |
| 7:00 PM | return from outing and hang out in the union watch a movie/play capture the flag |
| 11:00 PM | went to bed |
Review

Description

Tulane University

While at Sewanee, I spent the majority of my free time hiking with my friends, planning new community service opportunities with my peers, and getting to know myself. This school is like no other in. . .

The University of North Carolina at Chapel Hill

I was a four-year boarding student at SAS and I can't easily express how grateful I am for what I learned and how much I grew during my time there. I will certainly say that. . .

Davidson College

1)Each student has individual attention with their teachers and guidance counselors and 2)The weekends always full of activities 1)The St. Andrew's-Sewanee School community was like a big family. I came from a high school in. . .

Earlham College

SAS is unique in many ways through its history, location, student body, and academic structure. The things that stand out in my mind are the diversity of the students and the closeness of the community. . .

Schreiner University

There are several things that make St. Andrews unique. The classes are small and we hold regular discussions (which I found to be a wonderful way to learn). Teachers and students develop good relationships because. . .

Show more reviews

(0

reviews)
May 10, 2018
The ideas and suggestions offered here are aimed at the small to medium-sized schools which have limited marketing resources.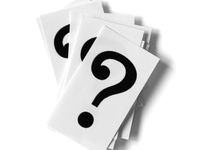 May 09, 2018
Inevitably at some point while you are looking at boarding schools, your child will ask what it's like living at boarding school. Here are some answers to those questions.
May 03, 2018
The quality of a summer camp depends very much on the quality and experience of the folks running it. When you select a summer program run by a boarding school, you are getting a program with experienced, well-organized professionals at the helm. More here.