Reflections and Advice:
1.) What do you think makes your school unique relative to other boarding schools?
1)Each student has individual attention with their teachers and guidance counselors and 2)The weekends always full of activities1)The St. Andrew's-Sewanee School community was like a big family. I came from a high school in New York City of 2000 students and just felt like I was an insignificant member of that 2000, but when I went to St. Andrew's-Sewanee's teachers, staff members, students and parents all knew me. What I am most appreciative to St. Andrew's-Sewanee for is the careful attention and guidance that I received in applying for college. My guidance counselor arranged for representatives from different colleges around the country to visit St. Andrew's-Sewanee. I was exposed to many different colleges without having to physically visit each University. I am the first person in my family to go to University in America and thanks to my guidance counselor I felt that I was not alone in the stressful college application process2) As a high school student social life is very important. St. Andrew's-Sewanee was very organized in that every weekend there were planned and varied activities. There was a bus that took students to the mall, the movies, to the grocery store, to restaurants, wherever you wanted to go. I felt the staff worked hard not only to ensure that we had high academic standards, but also worked hard to ensure that we were entertained.
2.) What was the best thing that happened to you in boarding school?
The best thing that happened to me was one of my teachers. She was the best person to have throughout my 3 years at SAS. She was my advisor but not only that I can say a really great friend. At times when I may have been struggling in a class, or I became homesick, she was there always. I knew her number by heart and I did not hesitate to call whenever. It is wonderful to have one of those people especially when you are a boarding student and you don't have immediate access to your parents. She became my second mom and still is. Even now in College I talk to her regularly and she still gives me advice.
3.) What might you have done differently during your boarding school experience?
One thing that makes being away from home and in a boarding school more manageable is a comfy bed. When I first arrived I would have brought one of those mattress cushions that gets placed underneath the bed sheets and provides more comfort. I had to wait until my next break to get one.
4.) What did you like most about your school?
I liked the beautiful campus. When summer started to come, it was fun to sit out on the lawn and read or bask in the sun. St. Andrew's-Sewanee's owns a lake that students can go to and that is also a little get away because the lake is about a 7 min walk from the school and it is so much fun.
5.) Do you have any final words of wisdom for visiting or incoming students to your school?
Don't try to smoke or break the rules because I was on the honor council and the punishments are not fun. For girls, Colmore dorm is the nicest. But I stayed in St. Mary's dorm my 3 years at SAS and I loved it because of the people. Anywhere you live you will have a great time.
Academics:
1.) Describe the academics at your school - what did you like most about it?
I liked the fact that my classmates were motivated to work. Before going to St. Andrew's-Sewanee I went to a high school in NY where many people in my classmates did not want to work. I often felt that I was not pushing myself to my ability. At St. Andrew's-Sewanee School my academic environment changed dramatically and I began pushing myself. This helped me in preparation for college.
Athletics:
1.) Describe the athletics at your school - what did you like most about it?
Personally I have a good perspective of the athletics department at St. Andrew's-Sewanee. I was on the cross country team, swim team and track and field team. In high school track I went to regionals and because of that decided to do track at Davidson. I now run and jump at Davidson College. My coach was experienced at SAS and it was because of him that encouraged me to continue my track career past high school.
Art, Music, and Theatre:
1.) Describe the arts program at your school - what did you like most about it?
One class that I regret not taking was a clay class. The students always looked like they had fun and the pottery that came out of those classes were really good.I myself was a sports person although I played in the Jazz Band. There was many things to get involved in if you didn't like sports. In the theatre program I enjoyed watching the musicals the most. There is a Jazz Band, Orchestra, Chorus for those who are musically talented. And a wonderful art program which I know little about due to not taking an art class. But I do know that so many talented people came out of that program to receive scholarships from Colleges.
Extracurricular Opportunities:
1.) Describe the extracurriculars offered at your school - what did you like most about it?
There is so much to do in terms of volunteer opportunities. My favorite volunteer activity was something I did for 3 years. I volunteered at the local headstart center. A group of us students would go every week to read and or play with the little kids from age 3-6. It was so fun and I built up a relationship with the kids at the headstart center. What I appreciated the most about this opportunity was that the person who drove the students to the headstart center (about 20 minutes away) was just a dedicated staff member who took extra time out of her week to take us there. For the three years that I was there she was there every week ready to go and with energy. I just love the dedication of so many teachers and staff members at SAS.
Dorm Life:
1.) Describe the dorm life in your school - what did you like most about it?
I liked the aspect of dorm parents. My dorm parent was so great. We had meetings every week and she would update us on what's going on on the campus. These weekly meetings were also an opportunity for students to make announcements to the entire hall. We would have fun hall activities: we decorated the hall at Halloween, we had secret santa at Christmas, our dorm parent would bake us cookies during exam period, and so many other things.
Dining:
1.) Describe the dining arrangements at your school.
The fun part about the dining experience was just another time to hang out with friends. A not so fun but very important part of the dining hall was: Every student at SAS had to wash dining hall dishes at some point in their SAS career. The result: Some really effective teamwork on the part of the students washing dishes, because students would work together really fast and really well to finish as quickly as possible.
Social and Town Life:
1.) Describe the school's town and surrounding area.
The University of the South was very close to SAS. SAS had access and could take advantage of using the University's facilities for academics (taking classes at the University) and for sports (using the University's swimming pool). There was a CVS, McDonalds, Grocery store, Gas station and other essential stores for a boarding student. I enjoyed the fact that if I ran out of toothpaste or something I had the opportunity to go to CVS on the 'bus run.' Which was available everyday of the week.
2.) Describe the social life at your school - what did you like most about it?
As a boarder I would say that the friends I made at boarding school are friends I will keep forever. At almost anytime(except for study hours)I could go into another boarders room to hang out. It was like a continuous sleepover.
Daily Schedule:
Weekday
8:00 AM
chapel for 30-45 minutes
3:00 PM
swim, cross country, or track practice
5:00 PM
finish practice hang out in the weight room
6:30 PM
begin homework/hang out with friends
8:00 PM
specified time for everyone to do homework until 10:00
10:30 PM
quiet time on the hall for those who want to sleep
Weekend
1:00 PM
outing to the mall, restaurant, movies/ hang out in the union/ do homework
7:00 PM
return from outing and hang out in the union watch a movie/play capture the flag
A school's culture is one of the most important feature of a learning environment and SAS's culture is kind, supportive, and encouraging. It's small enough to be personal and yet has enough space to create. . .
While at Sewanee, I spent the majority of my free time hiking with my friends, planning new community service opportunities with my peers, and getting to know myself. This school is like no other in. . .
I was a four-year boarding student at SAS and I can't easily express how grateful I am for what I learned and how much I grew during my time there. I will certainly say that. . .
Show more reviews (

3 reviews

)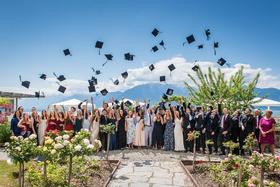 Nurturing Futures: A Journey through Boarding at Haut-Lac School in Switzerland
Nestled in the hills overlooking Lake Geneva in the French-speaking part of Switzerland lies an educational gem that embodies a unique blend of academic excellence, cultural richness and a profound sense of community. Founded over 30 years ago, Haut-Lac International Bilingual Day and Boarding School is now home to both 600 day students and a maximum of 30 boarders from around the world.
What To Wear at Your Job Interview
Navigating job interviews can be stressful, but knowing what to wear shouldn't be. Our comprehensive guide covers the essential dress code tips for men and women interviewing at boarding schools. Make your first impression count with style and professionalism.
Navigating the Modern Maze: Emerging Challenges for Boarding Schools
Explore the pressing challenges facing boarding schools, from marketing difficulties and rising insurance costs to facility maintenance and recruitment of competent trustees and teachers. This article delves into these complex issues and proposes innovative strategies to overcome them.