Kimball Union Academy - Review #3
About the Author:

College Enrolled
Northeastern University
Home Town, State (Country)
Nashua, NH
Years Attended Boarding School
4
Activities During Boarding School
The school required joining some sort of activity after school ended each day. I chose sports for two of the three seasons. For my third, I bounced around between pottery, theater, outing club (hiking), and managing the boy's rugby team. There were many opportunities to try new sports and activities without feeling like you weren't good enough. As a small school, filling the teams was tough, so it was guaranteed that JV would be half-stocked with newbies each year. The mandatory extracurricular program kept the sports fun (in my opinion) and it introduced you to new people and friends all year long.
Review

Description

Emory University

What is really unique about KUA is that the school keeps the student size relatively small; thus, you can always feel like you're at home. Everyone knows each other and every faculty knows every student's. . .

Kenyon College

Kimball Union Academy has a unique blend of varying interests. While many schools have social divides between different groups such as arts students and athletes KUA does not. There is a great blend between artists. . .

Northeastern University

The campus, at least in 2001, was set up so you could be in either a dormitory-style building, or a more intimate farm-house settings with as few as 4 other students. The "dorms" had at. . .

Wesleyan University

The school balances academic, athletic, arts, theater, music, and volunteering interests for all students. Access to Dartmouth College, environmental studies, international travel and studies, agriculture, and community involvement, including participating with the local fire department. . .

Show more reviews

(-1

reviews)
June 22, 2018
Applying to boarding school requires completing a sheaf of forms. We look at how to accomplish this important task.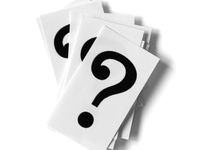 May 09, 2018
Inevitably at some point while you are looking at boarding schools, your child will ask what it's like living at boarding school. Here are some answers to those questions.
May 03, 2018
The quality of a summer camp depends very much on the quality and experience of the folks running it. When you select a summer program run by a boarding school, you are getting a program with experienced, well-organized professionals at the helm. More here.