Stoneleigh-Burnham School - Review #6
About the Author:

College Enrolled
University of Massachusetts- Amherst
Home Town, State (Country)
Greenfield, MA
Years Attended Boarding School
2
Activities During Boarding School
Varsity softball captain, Varsity basketball manager, athletic association, Blue Key tour guide, alumni reunion phone-a-thon participant.
Review

Description

Clemson University

The reason I chose my school was because I am an equestrian and the barn at my high school was at the end of the driveway. The reason I stayed was because I found a. . .

Harvard University

What makes Stoneleigh-Burnham unique is its incredibly small student body (no more than 160 students) and the fact that it's the only all-girl's school in New England to offer the International Baccalaureate program. Not. . .

New York University Abu Dhabi

SBS truly has a community; a close knit space that allows any and everyone to grow however they please. The support I found in so many of the teachers, and on so many different occasions. . .

Mount Holyoke College

I attended Stoneleigh-Burnham School for 4 years. The combination of academics, extracurricular activities, and athletics far exceeded my expectations. SBS has a welcoming and diverse community, - exposing students to the meaning of community service. . .

Quinnipiac University

As an all-girls boarding school Stoneleigh-Burnham gets it right. They foster confidence, lifelong friendships, and help each girl to find her individual voice and express it. As an intentionally small school, they really help girls. . .

Show more reviews

(10

reviews)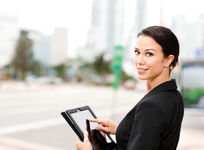 August 14, 2018
An education consultant knows schools. Like any professional he has vast experience in and knowledge of his chosen field.
August 02, 2018
Explore the different types of boarding school options in the US. Find which type of boarding school is most appropriate for you.
July 18, 2018
It makes sense to cast your net widely when looking at boarding schools. Here's why.