The Thacher School - Review #12
About the Author:

College Enrolled
Emory University
Home Town, State (Country)
Chicago, IL
Years Attended Boarding School
4
Activities During Boarding School
While at Thacher, my main activities besides academics were dance, musicals, and riding. I participated in the dance program for two years and performed in the audition only dance group my senior year and had the time of my life exploring expression through movement. I participated in three musicals (Annie Get Your Gun, Les Miserables, and Guys and Dolls) all radically different though each precious and endless fun while it lasted. Last but not least, I rode my full freshman year as is required and then loved it so much that I continued to ride throughout the rest of my high school career.
Daily Schedule:
Weekday
| | |
| --- | --- |
| 6:45 AM | Wake up to muck after my horse |
| 7:30 AM | Shower |
| 8:00 AM | Breakfast |
| 8:30 AM | Classes commence |
| 10:30 AM | Assembly and then I go turn out my horse |
| 11:00 AM | Lunch |
| 3:30 PM | Sports period: I go ride |
| 6:00 PM | Slip on a dress and heels and run down to formal dinner |
| 7:30 PM | Study Hall: two solid hours of homework-for me: in the library |
| 10:00 PM | Checkin for the night |
Weekend
| | |
| --- | --- |
| 8:00 AM | Wake up to go muck my horse's stall |
| 9:00 AM | Breakfast after changing into riding clothes |
| 10:00 AM | Saddled up and on my horse for the next 1.5 hours. |
| 12:00 AM | Done unsaddling my horse and rinsing off the sweat of working him hard |
| 1:00 PM | brunch with my friends after showering |
| 2:00 PM | Take a bus into town to do grocery shopping and eat a burrito from Ruben's |
| 4:30 PM | Come back from town |
| 5:30 PM | Eat dinner |
| 8:00 PM | Go to open house at the headmaster's house and eat freshly baked cookies |
| 11:00 PM | Checkin at my dorm for the night |
Review

Description

Pitzer College

The tight knit community is a really rare quality at high schools in general but especially boarding schools. The relationships with teachers and students is so close and the fact that there is very few. . .

University of Montana

The horse department at Thacher is both unique and outstanding. Unique because the school strives to keep the cowboy culture alive with over 100 horses and a fully outfitted western riding center. It is outstanding. . .

Yale

I loved Thacher because of the deep, respectful, and genuine connections in the community. Students, faculty, and staff were all so supportive to ensure I was the happiest and most challenged I could be. During. . .

Yale University

You cannot mention Thacher without talking about the horse program; each freshman is required to take care of and ride a horse for the first year of high school. I rode all four years and. . .

Dartmouth College

One thing that makes Thacher unique are the opportunities to form close, meaningful relationships with teachers and its commitment to helping students grow personally as well as academically. Whether it's out in the Domelands wilderness. . .

Show more reviews

(20

reviews)
May 10, 2018
The ideas and suggestions offered here are aimed at the small to medium-sized schools which have limited marketing resources.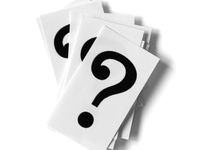 May 09, 2018
Inevitably at some point while you are looking at boarding schools, your child will ask what it's like living at boarding school. Here are some answers to those questions.
May 03, 2018
The quality of a summer camp depends very much on the quality and experience of the folks running it. When you select a summer program run by a boarding school, you are getting a program with experienced, well-organized professionals at the helm. More here.