Hargrave Military Academy - Review #5
Reflections and Advice:
1.) What do you think makes your school unique relative to other boarding schools?
Hargrave is first and foremost, a military school. Cadets are taught military routines, discipline, and accountability. It is the cornerstone of the educational environment. Uniforms, room inspections, formations, and parades teach accountability, discipline, and personal responsibility.
2.) What was the best thing that happened to you in boarding school?
I enjoyed my time at Hargrave. I learned lessons there that continue to serve me throughout my adult life. It was a great opportunity to learn and experiment with leadership, accountability, delegation, and discipline in a controlled environment. I learned how to achieve academic success at Hargrave, and I am grateful for the many faculty and staff that helped me along the way.
3.) What might you have done differently during your boarding school experience?
I would not have done anything differently.
4.) What did you like most about your school?
I enjoyed the smaller size of the school and the ability to excel in a controlled environment.
5.) Do you have any final words of wisdom for visiting or incoming students to your school?
Engage in the military system quickly. It can be intimidating at first, but it is indispensable to getting the most out of the school and the experience.
Academics:
1.) Describe the academics at your school - what did you like most about it?
Hargrave academics are tough. They serve to prepare the student for academic excellence beyond high school. However, while tough, the teachers have a strong commitment to student success. Teachers are available during study hours and other times outside of class to help students learn and excel. There is quite a bit of time structured and scheduled into each day to permit the student ample opportunity to achieve excellent grades.
Athletics:
1.) Describe the athletics at your school - what did you like most about it?
Hargrave has great athletic facilities, and everyone is encouraged to participate in team sports. The school offers a full range of athletic teams, and the coaches are invested in students success on the field, in the classroom, and militarily.
Art, Music, and Theatre:
1.) Describe the arts program at your school - what did you like most about it?
I had no experience with this.
Extracurricular Opportunities:
1.) Describe the extracurriculars offered at your school - what did you like most about it?
Hargrave has many of the extracurricular activities that all schools have. The most impressive is the cadet rank structure. Cadets can achieve leadership positions among their peers to assist in carrying out the military side of the learning environment.
Dorm Life:
1.) Describe the dorm life in your school - what did you like most about it?
Barracks life is quite an experience for high school aged boys. It is a great environment to make friends, learn responsibility, and begin to care for oneself.
Dining:
1.) Describe the dining arrangements at your school.
Everyone eats 3 meals daily together as a school. The food is good. There is also a snack bar area.
Social and Town Life:
1.) Describe the school's town and surrounding area.
Chatham is a small town with a few restaurants.
2.) Describe the social life at your school - what did you like most about it?
The social life at the school was great. I made many friendships that still exist today.
Daily Schedule:
Weekday
Weekend
The school is unwavering when it comes to meeting their mission statement of Building Young Men into Leaders of Character Prepared for Lifelong Success. The faculty and staff are deeply invested and it is clear. . .
This school is huge in developing personal growth. The faculty and staff are all involved and together, make a positive impact on each you man. Through perseverance, focus, encouragement, guidance, leadership, humility and patience. . .
The military aspect of Hargrave and the institution of the military model for the organization and function of the student body does well to develop in the students qualities such as leadership, integrity, self-discipline, and. . .
Show more reviews (

3 reviews

)
Preventing Teen Suicide
Teen suicide is the 3rd largest killer of young adults between the ages of 15-24. You and I can prevent it.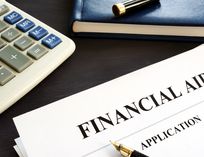 Free Boarding Schools
Thinking about sending your child to boarding school but are concerned that you can't afford it? Here are several free boarding schools as well as several schools that offer tuition-free educations for students from qualified families.
Is Your Skill Set Still On Release 3.0?
If you've been teaching for a while, and find yourself looking for a new position, an updated skill set will help make you competitive in today's job market.