Duke Of Edinburgh Award At Boarding Schools
There are 5 boarding schools offering duke of edinburgh award as an extracurricular activity.
Top Duke Of Edinburgh Award Boarding Schools (2023)
School
Location
Grades
Students
Brewster Academy
(10)
80 Academy Drive
Wolfeboro, NH 03894
(603) 569-7200
Pullens Lane Headington
Oxford, United Kingdom OX30DA
9144956028
16945 Bayview Ave
Newmarket, Ontario, Canada L3Y4X2
(905) 895-1700
Ridley College
(6)
2 Ridley Road
St.Catharines, Canada L2R7C3
(905) 684-1889
Grades:
5-12, PG
PK-12, PG (day)
Coldharbour Lane
Thorpe, Surrey TW20 8TE, United Kingdom tw20 8te
441932565252
Grades:
8-12, PG
Pre-K-12, PG (day)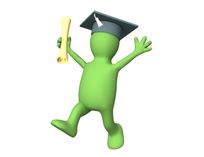 Why a Progressive School?
Sending your son or daughter to a progressive school sounds like a real leap of faith. It is until you look more closely at the kind of education your child will receive. Then you will understand the idealism in action which progressive schools embody.
Preventing Teen Suicide
Teen suicide is the 3rd largest killer of young adults between the ages of 15-24. You and I can prevent it.