Jewish Culture Club At Boarding Schools
There are 6 boarding schools offering jewish culture club as an extracurricular activity.
Top Jewish Culture Club Boarding Schools (2022-23)
School
Location
Grades
Students
205 Bidwell Parkway
Buffalo, NY 14222
(716) 885-6780
45 Georgian Road
Weston, MA 02493
(781) 642-8650
Cranbrook Schools
(10)
PO Box 801 39221 Woodward Ave.
Bloomfield Hills, MI 48303
(248) 645-3610
Oldfields School
(12)
1500 Glencoe Road
Sparks Glencoe, MD 21152
(443) 662-1050
Solebury School
(4)
6832 Phillips Mill Road
New Hope, PA 18938
(215) 862-5261
Wyoming Seminary Upper School
(5)
201 North Sprague Ave.
Kingston, PA 18704
(570) 270-2160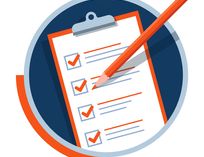 Employment: Common Questions And Answers
Want a change of pace? Fristrated and overwhelmed by your present teaching position? How about teaching in a boarding school? We answer some of your questions here.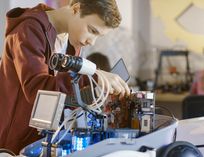 The Gifted Student
Your child is gifted. Congratulations! It's an awesome responsibility to parent a gifted child. So, what about high school? Check out boarding schools. They offer a rich array of resources and experience for teaching gifted children.